My kinetic novel,
Esper - Make You Live Again
, is now available on Steam.
If you have a Steam account and want to help me a little, go to the Steam page and click on the most relevant tags for the game (like visual novel, story rich, etc), it'll help for the visibility on others products page.
This is very important to me and will determine what my future will be made of. Thanks in advance for your support and for your help.
Original story
Loading...
(This feature is no longer supported but will maybe be again in the future, expect errors, use at your own risk)
RiflesPistolsShotgunsBowsSnipersArch-guns
Only selected weaponsUnselect allShow modsHide mods
See mods damageDisable damage report popupsReset all weapons modsRemove all equipped mods
Acceltra
Too many mods equipped, maximum 8 for export
|
|
|
Sustained DPS vs Grineer:
0
|
|
Sustained DPS vs Corpus:
0
|
|
Sustained DPS vs Infested:
0
|
|
Sustained DPS vs Tenno:
0
|
Burst DPS vs Corrupted:
0
|
Sustained DPS vs Corrupted:
0
Shot detail (base)
Impact

26.00

Puncture

35.20

Slash

8.80

---

Total

70.00
Shot detail
Impact

26.00

Puncture

35.20

Slash

8.80

---

Total

0
Statistics (base)
Accuracy

23.50

Bullets

1.00

Fire rate

12.00

Critical multiplier

2.80

x
Critical chance

32.00

%
Status

6.00

%
Status Probability

6.00

%
Magazine

48

Reload

2.00

Ammo

96

Range

4.00

Falloff %

50.00

Time firing

0

%

Ammo duration

0

s
Statistics
Accuracy

23.50

Bullets

1.00

Fire rate

12.00

Critical multiplier

2.80

x
Critical chance

32.00

%
Status

6.00

%
Status Probability

6.00

%
Magazine

48

Reload

2.00

Ammo

96

Range

4.00

Falloff %

50.00

Time firing

0

%

Ammo duration

0

s
impact:26;penetration:35.2;tranchant:8.8;explosif:0;corrosif:0;gaz:0;magnetique:0;radiation:0;viral:0;feu:0;glace:0;electrique:0;poison:0;precision:23.5;balles:1;cadence_de_tir:12;critique:32|2.8;status:6;chargeur:48;recharger:2;munitions:96;type:type_a;range:4;falloff_amount:50
3|0|0|0|0|0|0|0|2
Damage (burst)
Grineer
Corpus
Damage (sustained)
Grineer
Corpus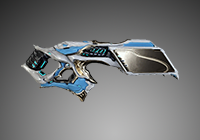 Mods (burst)
Mods (sustained)

Warning: Trying to access array offset on value of type bool in /var/www/warframe-builder/views/comparateur_armes/index.php on line 242

Deprecated: str_replace(): Passing null to parameter #3 ($subject) of type array|string is deprecated in /var/www/warframe-builder/views/comparateur_armes/index.php on line 242


-

-/5

+

Adhesive Blast


Warning: Trying to access array offset on value of type bool in /var/www/warframe-builder/views/comparateur_armes/index.php on line 242

Deprecated: str_replace(): Passing null to parameter #3 ($subject) of type array|string is deprecated in /var/www/warframe-builder/views/comparateur_armes/index.php on line 242


-

-/5

+

Aerial Ace


Warning: Trying to access array offset on value of type bool in /var/www/warframe-builder/views/comparateur_armes/index.php on line 242

Deprecated: str_replace(): Passing null to parameter #3 ($subject) of type array|string is deprecated in /var/www/warframe-builder/views/comparateur_armes/index.php on line 242


-

-/3

+

Agile Aim


Warning: Trying to access array offset on value of type bool in /var/www/warframe-builder/views/comparateur_armes/index.php on line 242

Deprecated: str_replace(): Passing null to parameter #3 ($subject) of type array|string is deprecated in /var/www/warframe-builder/views/comparateur_armes/index.php on line 242


-

-/10

+

Amalgam Serration


Warning: Trying to access array offset on value of type bool in /var/www/warframe-builder/views/comparateur_armes/index.php on line 242

Deprecated: str_replace(): Passing null to parameter #3 ($subject) of type array|string is deprecated in /var/www/warframe-builder/views/comparateur_armes/index.php on line 242


-

-/5

+

Ammo Drum


Warning: Trying to access array offset on value of type bool in /var/www/warframe-builder/views/comparateur_armes/index.php on line 242

Deprecated: str_replace(): Passing null to parameter #3 ($subject) of type array|string is deprecated in /var/www/warframe-builder/views/comparateur_armes/index.php on line 242


-

-/5

+

Apex Predator


Warning: Trying to access array offset on value of type bool in /var/www/warframe-builder/views/comparateur_armes/index.php on line 242

Deprecated: str_replace(): Passing null to parameter #3 ($subject) of type array|string is deprecated in /var/www/warframe-builder/views/comparateur_armes/index.php on line 242


-

-/5

+

Argon Scope


Warning: Trying to access array offset on value of type bool in /var/www/warframe-builder/views/comparateur_armes/index.php on line 242

Deprecated: str_replace(): Passing null to parameter #3 ($subject) of type array|string is deprecated in /var/www/warframe-builder/views/comparateur_armes/index.php on line 242


-

-/5

+

Bane of Corpus


Warning: Trying to access array offset on value of type bool in /var/www/warframe-builder/views/comparateur_armes/index.php on line 242

Deprecated: str_replace(): Passing null to parameter #3 ($subject) of type array|string is deprecated in /var/www/warframe-builder/views/comparateur_armes/index.php on line 242


-

-/5

+

Bane of Corrupted


Warning: Trying to access array offset on value of type bool in /var/www/warframe-builder/views/comparateur_armes/index.php on line 242

Deprecated: str_replace(): Passing null to parameter #3 ($subject) of type array|string is deprecated in /var/www/warframe-builder/views/comparateur_armes/index.php on line 242


-

-/5

+

Bane of Grineer


Warning: Trying to access array offset on value of type bool in /var/www/warframe-builder/views/comparateur_armes/index.php on line 242

Deprecated: str_replace(): Passing null to parameter #3 ($subject) of type array|string is deprecated in /var/www/warframe-builder/views/comparateur_armes/index.php on line 242


-

-/5

+

Bane of Infested


Warning: Trying to access array offset on value of type bool in /var/www/warframe-builder/views/comparateur_armes/index.php on line 242

Deprecated: str_replace(): Passing null to parameter #3 ($subject) of type array|string is deprecated in /var/www/warframe-builder/views/comparateur_armes/index.php on line 242


-

-/5

+

Bladed Rounds


Warning: Trying to access array offset on value of type bool in /var/www/warframe-builder/views/comparateur_armes/index.php on line 242

Deprecated: str_replace(): Passing null to parameter #3 ($subject) of type array|string is deprecated in /var/www/warframe-builder/views/comparateur_armes/index.php on line 242


-

-/5

+

Catalyzer Link


Warning: Trying to access array offset on value of type bool in /var/www/warframe-builder/views/comparateur_armes/index.php on line 242

Deprecated: str_replace(): Passing null to parameter #3 ($subject) of type array|string is deprecated in /var/www/warframe-builder/views/comparateur_armes/index.php on line 242


-

-/10

+

Cautious Shot


Warning: Trying to access array offset on value of type bool in /var/www/warframe-builder/views/comparateur_armes/index.php on line 242

Deprecated: str_replace(): Passing null to parameter #3 ($subject) of type array|string is deprecated in /var/www/warframe-builder/views/comparateur_armes/index.php on line 242


-

-/3

+

Comet Rounds


Warning: Trying to access array offset on value of type bool in /var/www/warframe-builder/views/comparateur_armes/index.php on line 242

Deprecated: str_replace(): Passing null to parameter #3 ($subject) of type array|string is deprecated in /var/www/warframe-builder/views/comparateur_armes/index.php on line 242


-

-/3

+

Continuous Misery


Warning: Trying to access array offset on value of type bool in /var/www/warframe-builder/views/comparateur_armes/index.php on line 242

Deprecated: str_replace(): Passing null to parameter #3 ($subject) of type array|string is deprecated in /var/www/warframe-builder/views/comparateur_armes/index.php on line 242


-

-/5

+

Crash Course


Warning: Trying to access array offset on value of type bool in /var/www/warframe-builder/views/comparateur_armes/index.php on line 242

Deprecated: str_replace(): Passing null to parameter #3 ($subject) of type array|string is deprecated in /var/www/warframe-builder/views/comparateur_armes/index.php on line 242


-

-/5

+

Critical Delay


Warning: Trying to access array offset on value of type bool in /var/www/warframe-builder/views/comparateur_armes/index.php on line 242

Deprecated: str_replace(): Passing null to parameter #3 ($subject) of type array|string is deprecated in /var/www/warframe-builder/views/comparateur_armes/index.php on line 242


-

-/5

+

Cryo Rounds


Warning: Trying to access array offset on value of type bool in /var/www/warframe-builder/views/comparateur_armes/index.php on line 242

Deprecated: str_replace(): Passing null to parameter #3 ($subject) of type array|string is deprecated in /var/www/warframe-builder/views/comparateur_armes/index.php on line 242


-

-/3

+

Deft Tempo


Warning: Trying to access array offset on value of type bool in /var/www/warframe-builder/views/comparateur_armes/index.php on line 242

Deprecated: str_replace(): Passing null to parameter #3 ($subject) of type array|string is deprecated in /var/www/warframe-builder/views/comparateur_armes/index.php on line 242


-

-/3

+

Eagle Eye

Warning: Trying to access array offset on value of type bool in /var/www/warframe-builder/views/comparateur_armes/index.php on line 242

Deprecated: str_replace(): Passing null to parameter #3 ($subject) of type array|string is deprecated in /var/www/warframe-builder/views/comparateur_armes/index.php on line 242


-

-/5

+

Fanged Fusillade


Warning: Trying to access array offset on value of type bool in /var/www/warframe-builder/views/comparateur_armes/index.php on line 242

Deprecated: str_replace(): Passing null to parameter #3 ($subject) of type array|string is deprecated in /var/www/warframe-builder/views/comparateur_armes/index.php on line 242


-

-/5

+

Fast Hands


Warning: Trying to access array offset on value of type bool in /var/www/warframe-builder/views/comparateur_armes/index.php on line 242

Deprecated: str_replace(): Passing null to parameter #3 ($subject) of type array|string is deprecated in /var/www/warframe-builder/views/comparateur_armes/index.php on line 242

Warning: Trying to access array offset on value of type bool in /var/www/warframe-builder/views/comparateur_armes/index.php on line 242

Deprecated: str_replace(): Passing null to parameter #3 ($subject) of type array|string is deprecated in /var/www/warframe-builder/views/comparateur_armes/index.php on line 242


-

-/10

+

Galvanized Aptitude


Warning: Trying to access array offset on value of type bool in /var/www/warframe-builder/views/comparateur_armes/index.php on line 242

Deprecated: str_replace(): Passing null to parameter #3 ($subject) of type array|string is deprecated in /var/www/warframe-builder/views/comparateur_armes/index.php on line 242


-

-/10

+

Galvanized Chamber


Warning: Trying to access array offset on value of type bool in /var/www/warframe-builder/views/comparateur_armes/index.php on line 242

Deprecated: str_replace(): Passing null to parameter #3 ($subject) of type array|string is deprecated in /var/www/warframe-builder/views/comparateur_armes/index.php on line 242


-

-/10

+

Galvanized Scope


Warning: Trying to access array offset on value of type bool in /var/www/warframe-builder/views/comparateur_armes/index.php on line 242

Deprecated: str_replace(): Passing null to parameter #3 ($subject) of type array|string is deprecated in /var/www/warframe-builder/views/comparateur_armes/index.php on line 242


-

-/5

+

Guided Ordnance


Warning: Trying to access array offset on value of type bool in /var/www/warframe-builder/views/comparateur_armes/index.php on line 242

Deprecated: str_replace(): Passing null to parameter #3 ($subject) of type array|string is deprecated in /var/www/warframe-builder/views/comparateur_armes/index.php on line 242


-

-/3

+

Gun Glide


Warning: Trying to access array offset on value of type bool in /var/www/warframe-builder/views/comparateur_armes/index.php on line 242

Deprecated: str_replace(): Passing null to parameter #3 ($subject) of type array|string is deprecated in /var/www/warframe-builder/views/comparateur_armes/index.php on line 242


-

-/3

+

Hammer Shot


Warning: Trying to access array offset on value of type bool in /var/www/warframe-builder/views/comparateur_armes/index.php on line 242

Deprecated: str_replace(): Passing null to parameter #3 ($subject) of type array|string is deprecated in /var/www/warframe-builder/views/comparateur_armes/index.php on line 242


-

-/10

+

Heavy Caliber


Warning: Trying to access array offset on value of type bool in /var/www/warframe-builder/views/comparateur_armes/index.php on line 242

Deprecated: str_replace(): Passing null to parameter #3 ($subject) of type array|string is deprecated in /var/www/warframe-builder/views/comparateur_armes/index.php on line 242


-

-/5

+

Hellfire


Warning: Trying to access array offset on value of type bool in /var/www/warframe-builder/views/comparateur_armes/index.php on line 242

Deprecated: str_replace(): Passing null to parameter #3 ($subject) of type array|string is deprecated in /var/www/warframe-builder/views/comparateur_armes/index.php on line 242


-

-/3

+

High Voltage


Warning: Trying to access array offset on value of type bool in /var/www/warframe-builder/views/comparateur_armes/index.php on line 242

Deprecated: str_replace(): Passing null to parameter #3 ($subject) of type array|string is deprecated in /var/www/warframe-builder/views/comparateur_armes/index.php on line 242


-

-/3

+

Hush


Warning: Trying to access array offset on value of type bool in /var/www/warframe-builder/views/comparateur_armes/index.php on line 242

Deprecated: str_replace(): Passing null to parameter #3 ($subject) of type array|string is deprecated in /var/www/warframe-builder/views/comparateur_armes/index.php on line 242


-

-/3

+

Hydraulic Gauge


Warning: Trying to access array offset on value of type bool in /var/www/warframe-builder/views/comparateur_armes/index.php on line 242

Deprecated: str_replace(): Passing null to parameter #3 ($subject) of type array|string is deprecated in /var/www/warframe-builder/views/comparateur_armes/index.php on line 242


-

-/5

+

Infected Clip


Warning: Trying to access array offset on value of type bool in /var/www/warframe-builder/views/comparateur_armes/index.php on line 242

Deprecated: str_replace(): Passing null to parameter #3 ($subject) of type array|string is deprecated in /var/www/warframe-builder/views/comparateur_armes/index.php on line 242


-

-/5

+

Internal Bleeding


Warning: Trying to access array offset on value of type bool in /var/www/warframe-builder/views/comparateur_armes/index.php on line 242

Deprecated: str_replace(): Passing null to parameter #3 ($subject) of type array|string is deprecated in /var/www/warframe-builder/views/comparateur_armes/index.php on line 242


-

-/5

+

Loose Hatch


Warning: Trying to access array offset on value of type bool in /var/www/warframe-builder/views/comparateur_armes/index.php on line 242

Deprecated: str_replace(): Passing null to parameter #3 ($subject) of type array|string is deprecated in /var/www/warframe-builder/views/comparateur_armes/index.php on line 242


-

-/3

+

Lucky Shot


Warning: Trying to access array offset on value of type bool in /var/www/warframe-builder/views/comparateur_armes/index.php on line 242

Deprecated: str_replace(): Passing null to parameter #3 ($subject) of type array|string is deprecated in /var/www/warframe-builder/views/comparateur_armes/index.php on line 242


-

-/5

+

Magazine Warp


Warning: Trying to access array offset on value of type bool in /var/www/warframe-builder/views/comparateur_armes/index.php on line 242

Deprecated: str_replace(): Passing null to parameter #3 ($subject) of type array|string is deprecated in /var/www/warframe-builder/views/comparateur_armes/index.php on line 242


-

-/3

+

Malignant Force


Warning: Trying to access array offset on value of type bool in /var/www/warframe-builder/views/comparateur_armes/index.php on line 242

Deprecated: str_replace(): Passing null to parameter #3 ($subject) of type array|string is deprecated in /var/www/warframe-builder/views/comparateur_armes/index.php on line 242


-

-/5

+

Maximum Capacity


Warning: Trying to access array offset on value of type bool in /var/www/warframe-builder/views/comparateur_armes/index.php on line 242

Deprecated: str_replace(): Passing null to parameter #3 ($subject) of type array|string is deprecated in /var/www/warframe-builder/views/comparateur_armes/index.php on line 242


-

-/10

+

Mending Shot

Warning: Trying to access array offset on value of type bool in /var/www/warframe-builder/views/comparateur_armes/index.php on line 242

Deprecated: str_replace(): Passing null to parameter #3 ($subject) of type array|string is deprecated in /var/www/warframe-builder/views/comparateur_armes/index.php on line 242


-

-/5

+

Sawtooth Clip


Warning: Trying to access array offset on value of type bool in /var/www/warframe-builder/views/comparateur_armes/index.php on line 242

Deprecated: str_replace(): Passing null to parameter #3 ($subject) of type array|string is deprecated in /var/www/warframe-builder/views/comparateur_armes/index.php on line 242


-

-/3

+

Serrated Rounds


Warning: Trying to access array offset on value of type bool in /var/www/warframe-builder/views/comparateur_armes/index.php on line 242

Deprecated: str_replace(): Passing null to parameter #3 ($subject) of type array|string is deprecated in /var/www/warframe-builder/views/comparateur_armes/index.php on line 242


-

-/10

+

Serration


Warning: Trying to access array offset on value of type bool in /var/www/warframe-builder/views/comparateur_armes/index.php on line 242

Deprecated: str_replace(): Passing null to parameter #3 ($subject) of type array|string is deprecated in /var/www/warframe-builder/views/comparateur_armes/index.php on line 242


-

-/5

+

Shred


Warning: Trying to access array offset on value of type bool in /var/www/warframe-builder/views/comparateur_armes/index.php on line 242

Deprecated: str_replace(): Passing null to parameter #3 ($subject) of type array|string is deprecated in /var/www/warframe-builder/views/comparateur_armes/index.php on line 242


-

-/5

+

Speed Trigger


Warning: Trying to access array offset on value of type bool in /var/www/warframe-builder/views/comparateur_armes/index.php on line 242

Deprecated: str_replace(): Passing null to parameter #3 ($subject) of type array|string is deprecated in /var/www/warframe-builder/views/comparateur_armes/index.php on line 242


-

-/5

+

Split Chamber


Warning: Trying to access array offset on value of type bool in /var/www/warframe-builder/views/comparateur_armes/index.php on line 242

Deprecated: str_replace(): Passing null to parameter #3 ($subject) of type array|string is deprecated in /var/www/warframe-builder/views/comparateur_armes/index.php on line 242


-

-/5

+

Spring-Loaded Chamber


Warning: Trying to access array offset on value of type bool in /var/www/warframe-builder/views/comparateur_armes/index.php on line 242

Deprecated: str_replace(): Passing null to parameter #3 ($subject) of type array|string is deprecated in /var/www/warframe-builder/views/comparateur_armes/index.php on line 242


-

-/3

+

Stabilizer


Warning: Trying to access array offset on value of type bool in /var/www/warframe-builder/views/comparateur_armes/index.php on line 242

Deprecated: str_replace(): Passing null to parameter #3 ($subject) of type array|string is deprecated in /var/www/warframe-builder/views/comparateur_armes/index.php on line 242


-

-/5

+

Stormbringer


Warning: Trying to access array offset on value of type bool in /var/www/warframe-builder/views/comparateur_armes/index.php on line 242

Deprecated: str_replace(): Passing null to parameter #3 ($subject) of type array|string is deprecated in /var/www/warframe-builder/views/comparateur_armes/index.php on line 242


-

-/3

+

Tactical Reload


Warning: Trying to access array offset on value of type bool in /var/www/warframe-builder/views/comparateur_armes/index.php on line 242

Deprecated: str_replace(): Passing null to parameter #3 ($subject) of type array|string is deprecated in /var/www/warframe-builder/views/comparateur_armes/index.php on line 242


-

-/10

+

Tainted Mag


Warning: Trying to access array offset on value of type bool in /var/www/warframe-builder/views/comparateur_armes/index.php on line 242

Deprecated: str_replace(): Passing null to parameter #3 ($subject) of type array|string is deprecated in /var/www/warframe-builder/views/comparateur_armes/index.php on line 242


-

-/3

+

Terminal Velocity


Warning: Trying to access array offset on value of type bool in /var/www/warframe-builder/views/comparateur_armes/index.php on line 242

Deprecated: str_replace(): Passing null to parameter #3 ($subject) of type array|string is deprecated in /var/www/warframe-builder/views/comparateur_armes/index.php on line 242


-

-/3

+

Thermite Rounds


Warning: Trying to access array offset on value of type bool in /var/www/warframe-builder/views/comparateur_armes/index.php on line 242

Deprecated: str_replace(): Passing null to parameter #3 ($subject) of type array|string is deprecated in /var/www/warframe-builder/views/comparateur_armes/index.php on line 242


-

-/3

+

Twitch


Warning: Trying to access array offset on value of type bool in /var/www/warframe-builder/views/comparateur_armes/index.php on line 242

Deprecated: str_replace(): Passing null to parameter #3 ($subject) of type array|string is deprecated in /var/www/warframe-builder/views/comparateur_armes/index.php on line 242


-

-/3

+

Vanquished Prey


Warning: Trying to access array offset on value of type bool in /var/www/warframe-builder/views/comparateur_armes/index.php on line 242

Deprecated: str_replace(): Passing null to parameter #3 ($subject) of type array|string is deprecated in /var/www/warframe-builder/views/comparateur_armes/index.php on line 242


-

-/5

+

Vile Acceleration


Warning: Trying to access array offset on value of type bool in /var/www/warframe-builder/views/comparateur_armes/index.php on line 242

Deprecated: str_replace(): Passing null to parameter #3 ($subject) of type array|string is deprecated in /var/www/warframe-builder/views/comparateur_armes/index.php on line 242


-

-/5

+

Vile Precision


Warning: Trying to access array offset on value of type bool in /var/www/warframe-builder/views/comparateur_armes/index.php on line 242

Deprecated: str_replace(): Passing null to parameter #3 ($subject) of type array|string is deprecated in /var/www/warframe-builder/views/comparateur_armes/index.php on line 242


-

-/5

+

Vital Sense


Warning: Trying to access array offset on value of type bool in /var/www/warframe-builder/views/comparateur_armes/index.php on line 242

Deprecated: str_replace(): Passing null to parameter #3 ($subject) of type array|string is deprecated in /var/www/warframe-builder/views/comparateur_armes/index.php on line 242


-

-/3

+

Wildfire

---

-

-/5

+

Rifle Amp
Acrid
Too many mods equipped, maximum 8 for export
|
|
|
Sustained DPS vs Grineer:
0
|
|
Sustained DPS vs Corpus:
0
|
|
Sustained DPS vs Infested:
0
|
|
Sustained DPS vs Tenno:
0
|
Burst DPS vs Corrupted:
0
|
Sustained DPS vs Corrupted:
0
Statistics (base)
Accuracy

100.00

Bullets

1.00

Fire rate

6.70

Critical multiplier

2.00

x
Critical chance

5.00

%
Status

10.00

%
Status Probability

10.00

%
Magazine

15

Reload

1.20

Ammo

210

Time firing

0

%

Ammo duration

0

s
Statistics
Accuracy

100.00

Bullets

1.00

Fire rate

6.70

Critical multiplier

2.00

x
Critical chance

5.00

%
Status

10.00

%
Status Probability

10.00

%
Magazine

15

Reload

1.20

Ammo

210

Time firing

0

%

Ammo duration

0

s
impact:0;penetration:0;tranchant:0;explosif:0;corrosif:0;gaz:0;magnetique:0;radiation:0;viral:0;feu:0;glace:0;electrique:0;poison:35;precision:100;balles:1;cadence_de_tir:6.7;critique:5|2;status:10;chargeur:15;recharger:1.2;munitions:210;type:type_sa
0|0|0|0|0|0|0|0|2
Damage (burst)
Grineer
Corpus
Damage (sustained)
Grineer
Corpus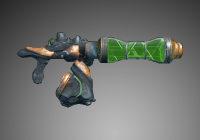 Mods (burst)
Mods (sustained)
-

-/3

+

Air Recon

-

-/5

+

Amalgam Barrel Diffusion

-

-/5

+

Anemic Agility

-

-/5

+

Augur Pact

-

-/5

+

Augur Seeker

-

-/5

+

Barrel Diffusion

-

-/3

+

Blind Shot

-

-/5

+

Bore

-

-/3

+

Calculated Victory

-

-/5

+

Carnis Stinger

-

-/5

+

Concussion Rounds

-

-/5

+

Convulsion

-

-/5

+

Creeping Bullseye

-

-/5

+

Deep Freeze

-

-/3

+

Eject Magazine

-

-/5

+

Embedded Catalyzer

-

-/10

+

Energizing Shot

-

-/5

+

Expel Corpus

-

-/5

+

Expel Corrupted

-

-/5

+

Expel Grineer

-

-/5

+

Expel Infested
-

-/3

+

Frostbite

-

-/5

+

Full Capacity

-

-/3

+

Fulmination

-

-/10

+

Galvanized Crosshairs

-

-/10

+

Galvanized Diffusion

-

-/10

+

Galvanized Shot

-

-/5

+

Gunslinger

-

-/3

+

Hawk Eye

-

-/5

+

Heated Charge

-

-/3

+

Heavy Warhead

-

-/5

+

Hollow Point

-

-/10

+

Hornet Strike

-

-/3

+

Hydraulic Barrel

-

-/5

+

Hydraulic Crosshairs

-

-/3

+

Ice Storm

-

-/3

+

Impaler Munitions

-

-/3

+

Jolt

-

-/5

+

Jugulus Spines

-

-/3

+

Lethal Momentum

-

-/5

+

Lethal Torrent

-

-/5

+

Loose Magazine
-

-/5

+

Pummel

-

-/5

+

Quickdraw

-

-/3

+

Razor Munitions

-

-/5

+

Razor Shot

-

-/3

+

Recuperate

-

-/3

+

Reflex Draw

-

-/0

+

Riven Mod

-

-/3

+

Ruinous Extension

-

-/5

+

Saxum Spittle

-

-/3

+

Scorch

-

-/3

+

Secondary Wind

-

-/5

+

Seeker

-

-/5

+

Sharpened Bullets

-

-/5

+

Slip Magazine

-

-/3

+

Spry Sights

-

-/3

+

Steady Hands

-

-/3

+

Strafing Slide

-

-/3

+

Stunning Speed

-

-/3

+

Suppress

-

-/5

+

Sure Shot

-

-/3

+

Synth Charge
-

-/5

+

Tainted Clip

-

-/5

+

Target Cracker

-

-/5

+

Targeting Subsystem

-

-/3

+

Toxic Sequence

-

-/5

+

Trick Mag
Afuris
Too many mods equipped, maximum 8 for export
|
|
|
Sustained DPS vs Grineer:
0
|
|
Sustained DPS vs Corpus:
0
|
|
Sustained DPS vs Infested:
0
|
|
Sustained DPS vs Tenno:
0
|
Burst DPS vs Corrupted:
0
|
Sustained DPS vs Corrupted:
0
Shot detail (base)
Impact

3.00

Puncture

14.00

Slash

3.00

---

Total

20.00
Shot detail
Impact

3.00

Puncture

14.00

Slash

3.00

---

Total

0
Statistics (base)
Accuracy

8.70

Bullets

1.00

Fire rate

12.50

Critical multiplier

2.00

x
Critical chance

5.00

%
Status

8.00

%
Status Probability

8.00

%
Magazine

70

Reload

2.80

Ammo

210

Time firing

0

%

Ammo duration

0

s
Statistics
Accuracy

8.70

Bullets

1.00

Fire rate

12.50

Critical multiplier

2.00

x
Critical chance

5.00

%
Status

8.00

%
Status Probability

8.00

%
Magazine

70

Reload

2.80

Ammo

210

Time firing

0

%

Ammo duration

0

s
impact:3;penetration:14;tranchant:3;explosif:0;corrosif:0;gaz:0;magnetique:0;radiation:0;viral:0;feu:0;glace:0;electrique:0;poison:0;precision:8.7;balles:1;cadence_de_tir:12.5;critique:5|2;status:8;chargeur:70;recharger:2.8;munitions:210;type:type_a
3|0|0|0|0|0|0|0|3
Damage (burst)
Grineer
Corpus
Damage (sustained)
Grineer
Corpus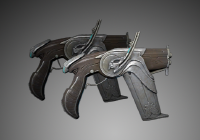 Mods (burst)
Mods (sustained)

Warning: Trying to access array offset on value of type bool in /var/www/warframe-builder/views/comparateur_armes/index.php on line 242

Deprecated: str_replace(): Passing null to parameter #3 ($subject) of type array|string is deprecated in /var/www/warframe-builder/views/comparateur_armes/index.php on line 242


-

-/3

+

Air Recon


Warning: Trying to access array offset on value of type bool in /var/www/warframe-builder/views/comparateur_armes/index.php on line 242

Deprecated: str_replace(): Passing null to parameter #3 ($subject) of type array|string is deprecated in /var/www/warframe-builder/views/comparateur_armes/index.php on line 242


-

-/5

+

Amalgam Barrel Diffusion


Warning: Trying to access array offset on value of type bool in /var/www/warframe-builder/views/comparateur_armes/index.php on line 242

Deprecated: str_replace(): Passing null to parameter #3 ($subject) of type array|string is deprecated in /var/www/warframe-builder/views/comparateur_armes/index.php on line 242


-

-/5

+

Anemic Agility


Warning: Trying to access array offset on value of type bool in /var/www/warframe-builder/views/comparateur_armes/index.php on line 242

Deprecated: str_replace(): Passing null to parameter #3 ($subject) of type array|string is deprecated in /var/www/warframe-builder/views/comparateur_armes/index.php on line 242


-

-/5

+

Augur Pact


Warning: Trying to access array offset on value of type bool in /var/www/warframe-builder/views/comparateur_armes/index.php on line 242

Deprecated: str_replace(): Passing null to parameter #3 ($subject) of type array|string is deprecated in /var/www/warframe-builder/views/comparateur_armes/index.php on line 242


-

-/5

+

Augur Seeker


Warning: Trying to access array offset on value of type bool in /var/www/warframe-builder/views/comparateur_armes/index.php on line 242

Deprecated: str_replace(): Passing null to parameter #3 ($subject) of type array|string is deprecated in /var/www/warframe-builder/views/comparateur_armes/index.php on line 242


-

-/5

+

Barrel Diffusion


Warning: Trying to access array offset on value of type bool in /var/www/warframe-builder/views/comparateur_armes/index.php on line 242

Deprecated: str_replace(): Passing null to parameter #3 ($subject) of type array|string is deprecated in /var/www/warframe-builder/views/comparateur_armes/index.php on line 242


-

-/3

+

Blind Shot


Warning: Trying to access array offset on value of type bool in /var/www/warframe-builder/views/comparateur_armes/index.php on line 242

Deprecated: str_replace(): Passing null to parameter #3 ($subject) of type array|string is deprecated in /var/www/warframe-builder/views/comparateur_armes/index.php on line 242


-

-/5

+

Bore


Warning: Trying to access array offset on value of type bool in /var/www/warframe-builder/views/comparateur_armes/index.php on line 242

Deprecated: str_replace(): Passing null to parameter #3 ($subject) of type array|string is deprecated in /var/www/warframe-builder/views/comparateur_armes/index.php on line 242


-

-/3

+

Calculated Victory


Warning: Trying to access array offset on value of type bool in /var/www/warframe-builder/views/comparateur_armes/index.php on line 242

Deprecated: str_replace(): Passing null to parameter #3 ($subject) of type array|string is deprecated in /var/www/warframe-builder/views/comparateur_armes/index.php on line 242


-

-/5

+

Carnis Stinger


Warning: Trying to access array offset on value of type bool in /var/www/warframe-builder/views/comparateur_armes/index.php on line 242

Deprecated: str_replace(): Passing null to parameter #3 ($subject) of type array|string is deprecated in /var/www/warframe-builder/views/comparateur_armes/index.php on line 242


-

-/5

+

Concussion Rounds


Warning: Trying to access array offset on value of type bool in /var/www/warframe-builder/views/comparateur_armes/index.php on line 242

Deprecated: str_replace(): Passing null to parameter #3 ($subject) of type array|string is deprecated in /var/www/warframe-builder/views/comparateur_armes/index.php on line 242


-

-/5

+

Convulsion


Warning: Trying to access array offset on value of type bool in /var/www/warframe-builder/views/comparateur_armes/index.php on line 242

Deprecated: str_replace(): Passing null to parameter #3 ($subject) of type array|string is deprecated in /var/www/warframe-builder/views/comparateur_armes/index.php on line 242


-

-/5

+

Creeping Bullseye


Warning: Trying to access array offset on value of type bool in /var/www/warframe-builder/views/comparateur_armes/index.php on line 242

Deprecated: str_replace(): Passing null to parameter #3 ($subject) of type array|string is deprecated in /var/www/warframe-builder/views/comparateur_armes/index.php on line 242


-

-/5

+

Deep Freeze


Warning: Trying to access array offset on value of type bool in /var/www/warframe-builder/views/comparateur_armes/index.php on line 242

Deprecated: str_replace(): Passing null to parameter #3 ($subject) of type array|string is deprecated in /var/www/warframe-builder/views/comparateur_armes/index.php on line 242


-

-/3

+

Eject Magazine


Warning: Trying to access array offset on value of type bool in /var/www/warframe-builder/views/comparateur_armes/index.php on line 242

Deprecated: str_replace(): Passing null to parameter #3 ($subject) of type array|string is deprecated in /var/www/warframe-builder/views/comparateur_armes/index.php on line 242


-

-/5

+

Embedded Catalyzer


Warning: Trying to access array offset on value of type bool in /var/www/warframe-builder/views/comparateur_armes/index.php on line 242

Deprecated: str_replace(): Passing null to parameter #3 ($subject) of type array|string is deprecated in /var/www/warframe-builder/views/comparateur_armes/index.php on line 242


-

-/10

+

Energizing Shot


Warning: Trying to access array offset on value of type bool in /var/www/warframe-builder/views/comparateur_armes/index.php on line 242

Deprecated: str_replace(): Passing null to parameter #3 ($subject) of type array|string is deprecated in /var/www/warframe-builder/views/comparateur_armes/index.php on line 242


-

-/5

+

Expel Corpus


Warning: Trying to access array offset on value of type bool in /var/www/warframe-builder/views/comparateur_armes/index.php on line 242

Deprecated: str_replace(): Passing null to parameter #3 ($subject) of type array|string is deprecated in /var/www/warframe-builder/views/comparateur_armes/index.php on line 242


-

-/5

+

Expel Corrupted


Warning: Trying to access array offset on value of type bool in /var/www/warframe-builder/views/comparateur_armes/index.php on line 242

Deprecated: str_replace(): Passing null to parameter #3 ($subject) of type array|string is deprecated in /var/www/warframe-builder/views/comparateur_armes/index.php on line 242


-

-/5

+

Expel Grineer


Warning: Trying to access array offset on value of type bool in /var/www/warframe-builder/views/comparateur_armes/index.php on line 242

Deprecated: str_replace(): Passing null to parameter #3 ($subject) of type array|string is deprecated in /var/www/warframe-builder/views/comparateur_armes/index.php on line 242


-

-/5

+

Expel Infested

Warning: Trying to access array offset on value of type bool in /var/www/warframe-builder/views/comparateur_armes/index.php on line 242

Deprecated: str_replace(): Passing null to parameter #3 ($subject) of type array|string is deprecated in /var/www/warframe-builder/views/comparateur_armes/index.php on line 242


-

-/3

+

Frostbite


Warning: Trying to access array offset on value of type bool in /var/www/warframe-builder/views/comparateur_armes/index.php on line 242

Deprecated: str_replace(): Passing null to parameter #3 ($subject) of type array|string is deprecated in /var/www/warframe-builder/views/comparateur_armes/index.php on line 242


-

-/5

+

Full Capacity


Warning: Trying to access array offset on value of type bool in /var/www/warframe-builder/views/comparateur_armes/index.php on line 242

Deprecated: str_replace(): Passing null to parameter #3 ($subject) of type array|string is deprecated in /var/www/warframe-builder/views/comparateur_armes/index.php on line 242


-

-/3

+

Fulmination


Warning: Trying to access array offset on value of type bool in /var/www/warframe-builder/views/comparateur_armes/index.php on line 242

Deprecated: str_replace(): Passing null to parameter #3 ($subject) of type array|string is deprecated in /var/www/warframe-builder/views/comparateur_armes/index.php on line 242


-

-/10

+

Galvanized Crosshairs


Warning: Trying to access array offset on value of type bool in /var/www/warframe-builder/views/comparateur_armes/index.php on line 242

Deprecated: str_replace(): Passing null to parameter #3 ($subject) of type array|string is deprecated in /var/www/warframe-builder/views/comparateur_armes/index.php on line 242


-

-/10

+

Galvanized Diffusion


Warning: Trying to access array offset on value of type bool in /var/www/warframe-builder/views/comparateur_armes/index.php on line 242

Deprecated: str_replace(): Passing null to parameter #3 ($subject) of type array|string is deprecated in /var/www/warframe-builder/views/comparateur_armes/index.php on line 242


-

-/10

+

Galvanized Shot


Warning: Trying to access array offset on value of type bool in /var/www/warframe-builder/views/comparateur_armes/index.php on line 242

Deprecated: str_replace(): Passing null to parameter #3 ($subject) of type array|string is deprecated in /var/www/warframe-builder/views/comparateur_armes/index.php on line 242


-

-/5

+

Gunslinger


Warning: Trying to access array offset on value of type bool in /var/www/warframe-builder/views/comparateur_armes/index.php on line 242

Deprecated: str_replace(): Passing null to parameter #3 ($subject) of type array|string is deprecated in /var/www/warframe-builder/views/comparateur_armes/index.php on line 242


-

-/3

+

Hawk Eye


Warning: Trying to access array offset on value of type bool in /var/www/warframe-builder/views/comparateur_armes/index.php on line 242

Deprecated: str_replace(): Passing null to parameter #3 ($subject) of type array|string is deprecated in /var/www/warframe-builder/views/comparateur_armes/index.php on line 242


-

-/5

+

Heated Charge


Warning: Trying to access array offset on value of type bool in /var/www/warframe-builder/views/comparateur_armes/index.php on line 242

Deprecated: str_replace(): Passing null to parameter #3 ($subject) of type array|string is deprecated in /var/www/warframe-builder/views/comparateur_armes/index.php on line 242


-

-/3

+

Heavy Warhead


Warning: Trying to access array offset on value of type bool in /var/www/warframe-builder/views/comparateur_armes/index.php on line 242

Deprecated: str_replace(): Passing null to parameter #3 ($subject) of type array|string is deprecated in /var/www/warframe-builder/views/comparateur_armes/index.php on line 242


-

-/5

+

Hollow Point


Warning: Trying to access array offset on value of type bool in /var/www/warframe-builder/views/comparateur_armes/index.php on line 242

Deprecated: str_replace(): Passing null to parameter #3 ($subject) of type array|string is deprecated in /var/www/warframe-builder/views/comparateur_armes/index.php on line 242


-

-/10

+

Hornet Strike


Warning: Trying to access array offset on value of type bool in /var/www/warframe-builder/views/comparateur_armes/index.php on line 242

Deprecated: str_replace(): Passing null to parameter #3 ($subject) of type array|string is deprecated in /var/www/warframe-builder/views/comparateur_armes/index.php on line 242


-

-/3

+

Hydraulic Barrel


Warning: Trying to access array offset on value of type bool in /var/www/warframe-builder/views/comparateur_armes/index.php on line 242

Deprecated: str_replace(): Passing null to parameter #3 ($subject) of type array|string is deprecated in /var/www/warframe-builder/views/comparateur_armes/index.php on line 242


-

-/5

+

Hydraulic Crosshairs


Warning: Trying to access array offset on value of type bool in /var/www/warframe-builder/views/comparateur_armes/index.php on line 242

Deprecated: str_replace(): Passing null to parameter #3 ($subject) of type array|string is deprecated in /var/www/warframe-builder/views/comparateur_armes/index.php on line 242


-

-/3

+

Ice Storm


Warning: Trying to access array offset on value of type bool in /var/www/warframe-builder/views/comparateur_armes/index.php on line 242

Deprecated: str_replace(): Passing null to parameter #3 ($subject) of type array|string is deprecated in /var/www/warframe-builder/views/comparateur_armes/index.php on line 242


-

-/3

+

Impaler Munitions


Warning: Trying to access array offset on value of type bool in /var/www/warframe-builder/views/comparateur_armes/index.php on line 242

Deprecated: str_replace(): Passing null to parameter #3 ($subject) of type array|string is deprecated in /var/www/warframe-builder/views/comparateur_armes/index.php on line 242


-

-/3

+

Jolt


Warning: Trying to access array offset on value of type bool in /var/www/warframe-builder/views/comparateur_armes/index.php on line 242

Deprecated: str_replace(): Passing null to parameter #3 ($subject) of type array|string is deprecated in /var/www/warframe-builder/views/comparateur_armes/index.php on line 242


-

-/5

+

Jugulus Spines


Warning: Trying to access array offset on value of type bool in /var/www/warframe-builder/views/comparateur_armes/index.php on line 242

Deprecated: str_replace(): Passing null to parameter #3 ($subject) of type array|string is deprecated in /var/www/warframe-builder/views/comparateur_armes/index.php on line 242


-

-/3

+

Lethal Momentum


Warning: Trying to access array offset on value of type bool in /var/www/warframe-builder/views/comparateur_armes/index.php on line 242

Deprecated: str_replace(): Passing null to parameter #3 ($subject) of type array|string is deprecated in /var/www/warframe-builder/views/comparateur_armes/index.php on line 242


-

-/5

+

Lethal Torrent


Warning: Trying to access array offset on value of type bool in /var/www/warframe-builder/views/comparateur_armes/index.php on line 242

Deprecated: str_replace(): Passing null to parameter #3 ($subject) of type array|string is deprecated in /var/www/warframe-builder/views/comparateur_armes/index.php on line 242


-

-/5

+

Loose Magazine

Warning: Trying to access array offset on value of type bool in /var/www/warframe-builder/views/comparateur_armes/index.php on line 242

Deprecated: str_replace(): Passing null to parameter #3 ($subject) of type array|string is deprecated in /var/www/warframe-builder/views/comparateur_armes/index.php on line 242


-

-/5

+

Pummel


Warning: Trying to access array offset on value of type bool in /var/www/warframe-builder/views/comparateur_armes/index.php on line 242

Deprecated: str_replace(): Passing null to parameter #3 ($subject) of type array|string is deprecated in /var/www/warframe-builder/views/comparateur_armes/index.php on line 242


-

-/5

+

Quickdraw


Warning: Trying to access array offset on value of type bool in /var/www/warframe-builder/views/comparateur_armes/index.php on line 242

Deprecated: str_replace(): Passing null to parameter #3 ($subject) of type array|string is deprecated in /var/www/warframe-builder/views/comparateur_armes/index.php on line 242


-

-/3

+

Razor Munitions


Warning: Trying to access array offset on value of type bool in /var/www/warframe-builder/views/comparateur_armes/index.php on line 242

Deprecated: str_replace(): Passing null to parameter #3 ($subject) of type array|string is deprecated in /var/www/warframe-builder/views/comparateur_armes/index.php on line 242


-

-/5

+

Razor Shot


Warning: Trying to access array offset on value of type bool in /var/www/warframe-builder/views/comparateur_armes/index.php on line 242

Deprecated: str_replace(): Passing null to parameter #3 ($subject) of type array|string is deprecated in /var/www/warframe-builder/views/comparateur_armes/index.php on line 242


-

-/3

+

Recuperate


Warning: Trying to access array offset on value of type bool in /var/www/warframe-builder/views/comparateur_armes/index.php on line 242

Deprecated: str_replace(): Passing null to parameter #3 ($subject) of type array|string is deprecated in /var/www/warframe-builder/views/comparateur_armes/index.php on line 242


-

-/3

+

Reflex Draw


Warning: Trying to access array offset on value of type bool in /var/www/warframe-builder/views/comparateur_armes/index.php on line 242

Deprecated: str_replace(): Passing null to parameter #3 ($subject) of type array|string is deprecated in /var/www/warframe-builder/views/comparateur_armes/index.php on line 242


-

-/0

+

Riven Mod


Warning: Trying to access array offset on value of type bool in /var/www/warframe-builder/views/comparateur_armes/index.php on line 242

Deprecated: str_replace(): Passing null to parameter #3 ($subject) of type array|string is deprecated in /var/www/warframe-builder/views/comparateur_armes/index.php on line 242


-

-/3

+

Ruinous Extension


Warning: Trying to access array offset on value of type bool in /var/www/warframe-builder/views/comparateur_armes/index.php on line 242

Deprecated: str_replace(): Passing null to parameter #3 ($subject) of type array|string is deprecated in /var/www/warframe-builder/views/comparateur_armes/index.php on line 242


-

-/5

+

Saxum Spittle


Warning: Trying to access array offset on value of type bool in /var/www/warframe-builder/views/comparateur_armes/index.php on line 242

Deprecated: str_replace(): Passing null to parameter #3 ($subject) of type array|string is deprecated in /var/www/warframe-builder/views/comparateur_armes/index.php on line 242


-

-/3

+

Scorch


Warning: Trying to access array offset on value of type bool in /var/www/warframe-builder/views/comparateur_armes/index.php on line 242

Deprecated: str_replace(): Passing null to parameter #3 ($subject) of type array|string is deprecated in /var/www/warframe-builder/views/comparateur_armes/index.php on line 242


-

-/3

+

Secondary Wind


Warning: Trying to access array offset on value of type bool in /var/www/warframe-builder/views/comparateur_armes/index.php on line 242

Deprecated: str_replace(): Passing null to parameter #3 ($subject) of type array|string is deprecated in /var/www/warframe-builder/views/comparateur_armes/index.php on line 242


-

-/5

+

Seeker


Warning: Trying to access array offset on value of type bool in /var/www/warframe-builder/views/comparateur_armes/index.php on line 242

Deprecated: str_replace(): Passing null to parameter #3 ($subject) of type array|string is deprecated in /var/www/warframe-builder/views/comparateur_armes/index.php on line 242


-

-/5

+

Sharpened Bullets


Warning: Trying to access array offset on value of type bool in /var/www/warframe-builder/views/comparateur_armes/index.php on line 242

Deprecated: str_replace(): Passing null to parameter #3 ($subject) of type array|string is deprecated in /var/www/warframe-builder/views/comparateur_armes/index.php on line 242


-

-/5

+

Slip Magazine


Warning: Trying to access array offset on value of type bool in /var/www/warframe-builder/views/comparateur_armes/index.php on line 242

Deprecated: str_replace(): Passing null to parameter #3 ($subject) of type array|string is deprecated in /var/www/warframe-builder/views/comparateur_armes/index.php on line 242


-

-/3

+

Spry Sights


Warning: Trying to access array offset on value of type bool in /var/www/warframe-builder/views/comparateur_armes/index.php on line 242

Deprecated: str_replace(): Passing null to parameter #3 ($subject) of type array|string is deprecated in /var/www/warframe-builder/views/comparateur_armes/index.php on line 242


-

-/3

+

Steady Hands


Warning: Trying to access array offset on value of type bool in /var/www/warframe-builder/views/comparateur_armes/index.php on line 242

Deprecated: str_replace(): Passing null to parameter #3 ($subject) of type array|string is deprecated in /var/www/warframe-builder/views/comparateur_armes/index.php on line 242


-

-/3

+

Strafing Slide


Warning: Trying to access array offset on value of type bool in /var/www/warframe-builder/views/comparateur_armes/index.php on line 242

Deprecated: str_replace(): Passing null to parameter #3 ($subject) of type array|string is deprecated in /var/www/warframe-builder/views/comparateur_armes/index.php on line 242


-

-/3

+

Stunning Speed


Warning: Trying to access array offset on value of type bool in /var/www/warframe-builder/views/comparateur_armes/index.php on line 242

Deprecated: str_replace(): Passing null to parameter #3 ($subject) of type array|string is deprecated in /var/www/warframe-builder/views/comparateur_armes/index.php on line 242


-

-/3

+

Suppress


Warning: Trying to access array offset on value of type bool in /var/www/warframe-builder/views/comparateur_armes/index.php on line 242

Deprecated: str_replace(): Passing null to parameter #3 ($subject) of type array|string is deprecated in /var/www/warframe-builder/views/comparateur_armes/index.php on line 242


-

-/5

+

Sure Shot


Warning: Trying to access array offset on value of type bool in /var/www/warframe-builder/views/comparateur_armes/index.php on line 242

Deprecated: str_replace(): Passing null to parameter #3 ($subject) of type array|string is deprecated in /var/www/warframe-builder/views/comparateur_armes/index.php on line 242


-

-/3

+

Synth Charge

Warning: Trying to access array offset on value of type bool in /var/www/warframe-builder/views/comparateur_armes/index.php on line 242

Deprecated: str_replace(): Passing null to parameter #3 ($subject) of type array|string is deprecated in /var/www/warframe-builder/views/comparateur_armes/index.php on line 242


-

-/5

+

Tainted Clip


Warning: Trying to access array offset on value of type bool in /var/www/warframe-builder/views/comparateur_armes/index.php on line 242

Deprecated: str_replace(): Passing null to parameter #3 ($subject) of type array|string is deprecated in /var/www/warframe-builder/views/comparateur_armes/index.php on line 242


-

-/5

+

Target Cracker


Warning: Trying to access array offset on value of type bool in /var/www/warframe-builder/views/comparateur_armes/index.php on line 242

Deprecated: str_replace(): Passing null to parameter #3 ($subject) of type array|string is deprecated in /var/www/warframe-builder/views/comparateur_armes/index.php on line 242


-

-/5

+

Targeting Subsystem


Warning: Trying to access array offset on value of type bool in /var/www/warframe-builder/views/comparateur_armes/index.php on line 242

Deprecated: str_replace(): Passing null to parameter #3 ($subject) of type array|string is deprecated in /var/www/warframe-builder/views/comparateur_armes/index.php on line 242


-

-/5

+

Trick Mag
Akarius
Too many mods equipped, maximum 8 for export
|
|
|
Sustained DPS vs Grineer:
0
|
|
Sustained DPS vs Corpus:
0
|
|
Sustained DPS vs Infested:
0
|
|
Sustained DPS vs Tenno:
0
|
Burst DPS vs Corrupted:
0
|
Sustained DPS vs Corrupted:
0
Shot detail (base)
Impact

68.00

Heat

209.50

Cold

209.50

---

Total

487.00
Shot detail
Impact

68.00

Heat

209.50

Cold

209.50

---

Total

0
Statistics (base)
Accuracy

26.70

Bullets

2.00

Fire rate

4.25

Critical multiplier

1.80

x
Critical chance

6.00

%
Status

28.00

%
Status Probability

28.00

%
Magazine

10

Reload

3.40

Ammo

20

Explosion radius

7.20

Falloff %

70.00

Time firing

0

%

Ammo duration

0

s
Statistics
Accuracy

26.70

Bullets

2.00

Fire rate

4.25

Critical multiplier

1.80

x
Critical chance

6.00

%
Status

28.00

%
Status Probability

28.00

%
Magazine

10

Reload

3.40

Ammo

20

Explosion radius

7.20

Falloff %

70.00

Time firing

0

%

Ammo duration

0

s
impact:68;penetration:0;tranchant:0;explosif:419;corrosif:0;gaz:0;magnetique:0;radiation:0;viral:0;feu:0;glace:0;electrique:0;poison:0;precision:26.7;balles:2;cadence_de_tir:4.25;critique:6|1.8;status:28;chargeur:10;recharger:3.4;munitions:20;type:type_a;rayon_explosion:7.2;falloff_amount:70
3|3|0|0|0|0|0|0|2
Damage (burst)
Grineer
Corpus
Damage (sustained)
Grineer
Corpus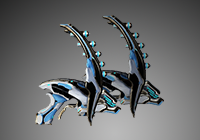 Mods (burst)
Mods (sustained)

Warning: Trying to access array offset on value of type bool in /var/www/warframe-builder/views/comparateur_armes/index.php on line 242

Deprecated: str_replace(): Passing null to parameter #3 ($subject) of type array|string is deprecated in /var/www/warframe-builder/views/comparateur_armes/index.php on line 242


-

-/3

+

Air Recon


Warning: Trying to access array offset on value of type bool in /var/www/warframe-builder/views/comparateur_armes/index.php on line 242

Deprecated: str_replace(): Passing null to parameter #3 ($subject) of type array|string is deprecated in /var/www/warframe-builder/views/comparateur_armes/index.php on line 242


-

-/5

+

Amalgam Barrel Diffusion


Warning: Trying to access array offset on value of type bool in /var/www/warframe-builder/views/comparateur_armes/index.php on line 242

Deprecated: str_replace(): Passing null to parameter #3 ($subject) of type array|string is deprecated in /var/www/warframe-builder/views/comparateur_armes/index.php on line 242


-

-/5

+

Anemic Agility


Warning: Trying to access array offset on value of type bool in /var/www/warframe-builder/views/comparateur_armes/index.php on line 242

Deprecated: str_replace(): Passing null to parameter #3 ($subject) of type array|string is deprecated in /var/www/warframe-builder/views/comparateur_armes/index.php on line 242


-

-/5

+

Augur Pact


Warning: Trying to access array offset on value of type bool in /var/www/warframe-builder/views/comparateur_armes/index.php on line 242

Deprecated: str_replace(): Passing null to parameter #3 ($subject) of type array|string is deprecated in /var/www/warframe-builder/views/comparateur_armes/index.php on line 242


-

-/5

+

Augur Seeker


Warning: Trying to access array offset on value of type bool in /var/www/warframe-builder/views/comparateur_armes/index.php on line 242

Deprecated: str_replace(): Passing null to parameter #3 ($subject) of type array|string is deprecated in /var/www/warframe-builder/views/comparateur_armes/index.php on line 242


-

-/5

+

Barrel Diffusion


Warning: Trying to access array offset on value of type bool in /var/www/warframe-builder/views/comparateur_armes/index.php on line 242

Deprecated: str_replace(): Passing null to parameter #3 ($subject) of type array|string is deprecated in /var/www/warframe-builder/views/comparateur_armes/index.php on line 242


-

-/3

+

Blind Shot


Warning: Trying to access array offset on value of type bool in /var/www/warframe-builder/views/comparateur_armes/index.php on line 242

Deprecated: str_replace(): Passing null to parameter #3 ($subject) of type array|string is deprecated in /var/www/warframe-builder/views/comparateur_armes/index.php on line 242


-

-/5

+

Bore


Warning: Trying to access array offset on value of type bool in /var/www/warframe-builder/views/comparateur_armes/index.php on line 242

Deprecated: str_replace(): Passing null to parameter #3 ($subject) of type array|string is deprecated in /var/www/warframe-builder/views/comparateur_armes/index.php on line 242


-

-/3

+

Calculated Victory


Warning: Trying to access array offset on value of type bool in /var/www/warframe-builder/views/comparateur_armes/index.php on line 242

Deprecated: str_replace(): Passing null to parameter #3 ($subject) of type array|string is deprecated in /var/www/warframe-builder/views/comparateur_armes/index.php on line 242


-

-/5

+

Carnis Stinger


Warning: Trying to access array offset on value of type bool in /var/www/warframe-builder/views/comparateur_armes/index.php on line 242

Deprecated: str_replace(): Passing null to parameter #3 ($subject) of type array|string is deprecated in /var/www/warframe-builder/views/comparateur_armes/index.php on line 242


-

-/5

+

Concussion Rounds


Warning: Trying to access array offset on value of type bool in /var/www/warframe-builder/views/comparateur_armes/index.php on line 242

Deprecated: str_replace(): Passing null to parameter #3 ($subject) of type array|string is deprecated in /var/www/warframe-builder/views/comparateur_armes/index.php on line 242


-

-/5

+

Convulsion


Warning: Trying to access array offset on value of type bool in /var/www/warframe-builder/views/comparateur_armes/index.php on line 242

Deprecated: str_replace(): Passing null to parameter #3 ($subject) of type array|string is deprecated in /var/www/warframe-builder/views/comparateur_armes/index.php on line 242


-

-/5

+

Creeping Bullseye


Warning: Trying to access array offset on value of type bool in /var/www/warframe-builder/views/comparateur_armes/index.php on line 242

Deprecated: str_replace(): Passing null to parameter #3 ($subject) of type array|string is deprecated in /var/www/warframe-builder/views/comparateur_armes/index.php on line 242


-

-/5

+

Deep Freeze


Warning: Trying to access array offset on value of type bool in /var/www/warframe-builder/views/comparateur_armes/index.php on line 242

Deprecated: str_replace(): Passing null to parameter #3 ($subject) of type array|string is deprecated in /var/www/warframe-builder/views/comparateur_armes/index.php on line 242


-

-/3

+

Eject Magazine


Warning: Trying to access array offset on value of type bool in /var/www/warframe-builder/views/comparateur_armes/index.php on line 242

Deprecated: str_replace(): Passing null to parameter #3 ($subject) of type array|string is deprecated in /var/www/warframe-builder/views/comparateur_armes/index.php on line 242


-

-/5

+

Embedded Catalyzer


Warning: Trying to access array offset on value of type bool in /var/www/warframe-builder/views/comparateur_armes/index.php on line 242

Deprecated: str_replace(): Passing null to parameter #3 ($subject) of type array|string is deprecated in /var/www/warframe-builder/views/comparateur_armes/index.php on line 242


-

-/10

+

Energizing Shot


Warning: Trying to access array offset on value of type bool in /var/www/warframe-builder/views/comparateur_armes/index.php on line 242

Deprecated: str_replace(): Passing null to parameter #3 ($subject) of type array|string is deprecated in /var/www/warframe-builder/views/comparateur_armes/index.php on line 242


-

-/5

+

Expel Corpus


Warning: Trying to access array offset on value of type bool in /var/www/warframe-builder/views/comparateur_armes/index.php on line 242

Deprecated: str_replace(): Passing null to parameter #3 ($subject) of type array|string is deprecated in /var/www/warframe-builder/views/comparateur_armes/index.php on line 242


-

-/5

+

Expel Corrupted


Warning: Trying to access array offset on value of type bool in /var/www/warframe-builder/views/comparateur_armes/index.php on line 242

Deprecated: str_replace(): Passing null to parameter #3 ($subject) of type array|string is deprecated in /var/www/warframe-builder/views/comparateur_armes/index.php on line 242


-

-/5

+

Expel Grineer


Warning: Trying to access array offset on value of type bool in /var/www/warframe-builder/views/comparateur_armes/index.php on line 242

Deprecated: str_replace(): Passing null to parameter #3 ($subject) of type array|string is deprecated in /var/www/warframe-builder/views/comparateur_armes/index.php on line 242


-

-/5

+

Expel Infested

Warning: Trying to access array offset on value of type bool in /var/www/warframe-builder/views/comparateur_armes/index.php on line 242

Deprecated: str_replace(): Passing null to parameter #3 ($subject) of type array|string is deprecated in /var/www/warframe-builder/views/comparateur_armes/index.php on line 242


-

-/3

+

Frostbite


Warning: Trying to access array offset on value of type bool in /var/www/warframe-builder/views/comparateur_armes/index.php on line 242

Deprecated: str_replace(): Passing null to parameter #3 ($subject) of type array|string is deprecated in /var/www/warframe-builder/views/comparateur_armes/index.php on line 242


-

-/5

+

Full Capacity


Warning: Trying to access array offset on value of type bool in /var/www/warframe-builder/views/comparateur_armes/index.php on line 242

Deprecated: str_replace(): Passing null to parameter #3 ($subject) of type array|string is deprecated in /var/www/warframe-builder/views/comparateur_armes/index.php on line 242


-

-/3

+

Fulmination


Warning: Trying to access array offset on value of type bool in /var/www/warframe-builder/views/comparateur_armes/index.php on line 242

Deprecated: str_replace(): Passing null to parameter #3 ($subject) of type array|string is deprecated in /var/www/warframe-builder/views/comparateur_armes/index.php on line 242


-

-/10

+

Galvanized Crosshairs


Warning: Trying to access array offset on value of type bool in /var/www/warframe-builder/views/comparateur_armes/index.php on line 242

Deprecated: str_replace(): Passing null to parameter #3 ($subject) of type array|string is deprecated in /var/www/warframe-builder/views/comparateur_armes/index.php on line 242


-

-/10

+

Galvanized Diffusion


Warning: Trying to access array offset on value of type bool in /var/www/warframe-builder/views/comparateur_armes/index.php on line 242

Deprecated: str_replace(): Passing null to parameter #3 ($subject) of type array|string is deprecated in /var/www/warframe-builder/views/comparateur_armes/index.php on line 242


-

-/10

+

Galvanized Shot


Warning: Trying to access array offset on value of type bool in /var/www/warframe-builder/views/comparateur_armes/index.php on line 242

Deprecated: str_replace(): Passing null to parameter #3 ($subject) of type array|string is deprecated in /var/www/warframe-builder/views/comparateur_armes/index.php on line 242


-

-/5

+

Gunslinger


Warning: Trying to access array offset on value of type bool in /var/www/warframe-builder/views/comparateur_armes/index.php on line 242

Deprecated: str_replace(): Passing null to parameter #3 ($subject) of type array|string is deprecated in /var/www/warframe-builder/views/comparateur_armes/index.php on line 242


-

-/3

+

Hawk Eye


Warning: Trying to access array offset on value of type bool in /var/www/warframe-builder/views/comparateur_armes/index.php on line 242

Deprecated: str_replace(): Passing null to parameter #3 ($subject) of type array|string is deprecated in /var/www/warframe-builder/views/comparateur_armes/index.php on line 242


-

-/5

+

Heated Charge


Warning: Trying to access array offset on value of type bool in /var/www/warframe-builder/views/comparateur_armes/index.php on line 242

Deprecated: str_replace(): Passing null to parameter #3 ($subject) of type array|string is deprecated in /var/www/warframe-builder/views/comparateur_armes/index.php on line 242


-

-/3

+

Heavy Warhead


Warning: Trying to access array offset on value of type bool in /var/www/warframe-builder/views/comparateur_armes/index.php on line 242

Deprecated: str_replace(): Passing null to parameter #3 ($subject) of type array|string is deprecated in /var/www/warframe-builder/views/comparateur_armes/index.php on line 242


-

-/5

+

Hollow Point


Warning: Trying to access array offset on value of type bool in /var/www/warframe-builder/views/comparateur_armes/index.php on line 242

Deprecated: str_replace(): Passing null to parameter #3 ($subject) of type array|string is deprecated in /var/www/warframe-builder/views/comparateur_armes/index.php on line 242


-

-/10

+

Hornet Strike


Warning: Trying to access array offset on value of type bool in /var/www/warframe-builder/views/comparateur_armes/index.php on line 242

Deprecated: str_replace(): Passing null to parameter #3 ($subject) of type array|string is deprecated in /var/www/warframe-builder/views/comparateur_armes/index.php on line 242


-

-/3

+

Hydraulic Barrel


Warning: Trying to access array offset on value of type bool in /var/www/warframe-builder/views/comparateur_armes/index.php on line 242

Deprecated: str_replace(): Passing null to parameter #3 ($subject) of type array|string is deprecated in /var/www/warframe-builder/views/comparateur_armes/index.php on line 242


-

-/5

+

Hydraulic Crosshairs


Warning: Trying to access array offset on value of type bool in /var/www/warframe-builder/views/comparateur_armes/index.php on line 242

Deprecated: str_replace(): Passing null to parameter #3 ($subject) of type array|string is deprecated in /var/www/warframe-builder/views/comparateur_armes/index.php on line 242


-

-/3

+

Ice Storm


Warning: Trying to access array offset on value of type bool in /var/www/warframe-builder/views/comparateur_armes/index.php on line 242

Deprecated: str_replace(): Passing null to parameter #3 ($subject) of type array|string is deprecated in /var/www/warframe-builder/views/comparateur_armes/index.php on line 242


-

-/3

+

Impaler Munitions


Warning: Trying to access array offset on value of type bool in /var/www/warframe-builder/views/comparateur_armes/index.php on line 242

Deprecated: str_replace(): Passing null to parameter #3 ($subject) of type array|string is deprecated in /var/www/warframe-builder/views/comparateur_armes/index.php on line 242


-

-/3

+

Jolt


Warning: Trying to access array offset on value of type bool in /var/www/warframe-builder/views/comparateur_armes/index.php on line 242

Deprecated: str_replace(): Passing null to parameter #3 ($subject) of type array|string is deprecated in /var/www/warframe-builder/views/comparateur_armes/index.php on line 242


-

-/5

+

Jugulus Spines


Warning: Trying to access array offset on value of type bool in /var/www/warframe-builder/views/comparateur_armes/index.php on line 242

Deprecated: str_replace(): Passing null to parameter #3 ($subject) of type array|string is deprecated in /var/www/warframe-builder/views/comparateur_armes/index.php on line 242


-

-/3

+

Lethal Momentum


Warning: Trying to access array offset on value of type bool in /var/www/warframe-builder/views/comparateur_armes/index.php on line 242

Deprecated: str_replace(): Passing null to parameter #3 ($subject) of type array|string is deprecated in /var/www/warframe-builder/views/comparateur_armes/index.php on line 242


-

-/5

+

Lethal Torrent


Warning: Trying to access array offset on value of type bool in /var/www/warframe-builder/views/comparateur_armes/index.php on line 242

Deprecated: str_replace(): Passing null to parameter #3 ($subject) of type array|string is deprecated in /var/www/warframe-builder/views/comparateur_armes/index.php on line 242


-

-/5

+

Loose Magazine

Warning: Trying to access array offset on value of type bool in /var/www/warframe-builder/views/comparateur_armes/index.php on line 242

Deprecated: str_replace(): Passing null to parameter #3 ($subject) of type array|string is deprecated in /var/www/warframe-builder/views/comparateur_armes/index.php on line 242


-

-/5

+

Pummel


Warning: Trying to access array offset on value of type bool in /var/www/warframe-builder/views/comparateur_armes/index.php on line 242

Deprecated: str_replace(): Passing null to parameter #3 ($subject) of type array|string is deprecated in /var/www/warframe-builder/views/comparateur_armes/index.php on line 242


-

-/5

+

Quickdraw


Warning: Trying to access array offset on value of type bool in /var/www/warframe-builder/views/comparateur_armes/index.php on line 242

Deprecated: str_replace(): Passing null to parameter #3 ($subject) of type array|string is deprecated in /var/www/warframe-builder/views/comparateur_armes/index.php on line 242


-

-/3

+

Razor Munitions


Warning: Trying to access array offset on value of type bool in /var/www/warframe-builder/views/comparateur_armes/index.php on line 242

Deprecated: str_replace(): Passing null to parameter #3 ($subject) of type array|string is deprecated in /var/www/warframe-builder/views/comparateur_armes/index.php on line 242


-

-/5

+

Razor Shot


Warning: Trying to access array offset on value of type bool in /var/www/warframe-builder/views/comparateur_armes/index.php on line 242

Deprecated: str_replace(): Passing null to parameter #3 ($subject) of type array|string is deprecated in /var/www/warframe-builder/views/comparateur_armes/index.php on line 242


-

-/3

+

Recuperate


Warning: Trying to access array offset on value of type bool in /var/www/warframe-builder/views/comparateur_armes/index.php on line 242

Deprecated: str_replace(): Passing null to parameter #3 ($subject) of type array|string is deprecated in /var/www/warframe-builder/views/comparateur_armes/index.php on line 242


-

-/3

+

Reflex Draw


Warning: Trying to access array offset on value of type bool in /var/www/warframe-builder/views/comparateur_armes/index.php on line 242

Deprecated: str_replace(): Passing null to parameter #3 ($subject) of type array|string is deprecated in /var/www/warframe-builder/views/comparateur_armes/index.php on line 242


-

-/0

+

Riven Mod


Warning: Trying to access array offset on value of type bool in /var/www/warframe-builder/views/comparateur_armes/index.php on line 242

Deprecated: str_replace(): Passing null to parameter #3 ($subject) of type array|string is deprecated in /var/www/warframe-builder/views/comparateur_armes/index.php on line 242


-

-/3

+

Ruinous Extension


Warning: Trying to access array offset on value of type bool in /var/www/warframe-builder/views/comparateur_armes/index.php on line 242

Deprecated: str_replace(): Passing null to parameter #3 ($subject) of type array|string is deprecated in /var/www/warframe-builder/views/comparateur_armes/index.php on line 242


-

-/5

+

Saxum Spittle


Warning: Trying to access array offset on value of type bool in /var/www/warframe-builder/views/comparateur_armes/index.php on line 242

Deprecated: str_replace(): Passing null to parameter #3 ($subject) of type array|string is deprecated in /var/www/warframe-builder/views/comparateur_armes/index.php on line 242


-

-/3

+

Scorch


Warning: Trying to access array offset on value of type bool in /var/www/warframe-builder/views/comparateur_armes/index.php on line 242

Deprecated: str_replace(): Passing null to parameter #3 ($subject) of type array|string is deprecated in /var/www/warframe-builder/views/comparateur_armes/index.php on line 242


-

-/3

+

Secondary Wind


Warning: Trying to access array offset on value of type bool in /var/www/warframe-builder/views/comparateur_armes/index.php on line 242

Deprecated: str_replace(): Passing null to parameter #3 ($subject) of type array|string is deprecated in /var/www/warframe-builder/views/comparateur_armes/index.php on line 242


-

-/5

+

Seeker


Warning: Trying to access array offset on value of type bool in /var/www/warframe-builder/views/comparateur_armes/index.php on line 242

Deprecated: str_replace(): Passing null to parameter #3 ($subject) of type array|string is deprecated in /var/www/warframe-builder/views/comparateur_armes/index.php on line 242


-

-/5

+

Sharpened Bullets


Warning: Trying to access array offset on value of type bool in /var/www/warframe-builder/views/comparateur_armes/index.php on line 242

Deprecated: str_replace(): Passing null to parameter #3 ($subject) of type array|string is deprecated in /var/www/warframe-builder/views/comparateur_armes/index.php on line 242


-

-/5

+

Slip Magazine


Warning: Trying to access array offset on value of type bool in /var/www/warframe-builder/views/comparateur_armes/index.php on line 242

Deprecated: str_replace(): Passing null to parameter #3 ($subject) of type array|string is deprecated in /var/www/warframe-builder/views/comparateur_armes/index.php on line 242


-

-/3

+

Spry Sights


Warning: Trying to access array offset on value of type bool in /var/www/warframe-builder/views/comparateur_armes/index.php on line 242

Deprecated: str_replace(): Passing null to parameter #3 ($subject) of type array|string is deprecated in /var/www/warframe-builder/views/comparateur_armes/index.php on line 242


-

-/3

+

Steady Hands


Warning: Trying to access array offset on value of type bool in /var/www/warframe-builder/views/comparateur_armes/index.php on line 242

Deprecated: str_replace(): Passing null to parameter #3 ($subject) of type array|string is deprecated in /var/www/warframe-builder/views/comparateur_armes/index.php on line 242


-

-/3

+

Strafing Slide


Warning: Trying to access array offset on value of type bool in /var/www/warframe-builder/views/comparateur_armes/index.php on line 242

Deprecated: str_replace(): Passing null to parameter #3 ($subject) of type array|string is deprecated in /var/www/warframe-builder/views/comparateur_armes/index.php on line 242


-

-/3

+

Stunning Speed


Warning: Trying to access array offset on value of type bool in /var/www/warframe-builder/views/comparateur_armes/index.php on line 242

Deprecated: str_replace(): Passing null to parameter #3 ($subject) of type array|string is deprecated in /var/www/warframe-builder/views/comparateur_armes/index.php on line 242


-

-/3

+

Suppress


Warning: Trying to access array offset on value of type bool in /var/www/warframe-builder/views/comparateur_armes/index.php on line 242

Deprecated: str_replace(): Passing null to parameter #3 ($subject) of type array|string is deprecated in /var/www/warframe-builder/views/comparateur_armes/index.php on line 242


-

-/5

+

Sure Shot


Warning: Trying to access array offset on value of type bool in /var/www/warframe-builder/views/comparateur_armes/index.php on line 242

Deprecated: str_replace(): Passing null to parameter #3 ($subject) of type array|string is deprecated in /var/www/warframe-builder/views/comparateur_armes/index.php on line 242


-

-/3

+

Synth Charge

Warning: Trying to access array offset on value of type bool in /var/www/warframe-builder/views/comparateur_armes/index.php on line 242

Deprecated: str_replace(): Passing null to parameter #3 ($subject) of type array|string is deprecated in /var/www/warframe-builder/views/comparateur_armes/index.php on line 242


-

-/5

+

Tainted Clip


Warning: Trying to access array offset on value of type bool in /var/www/warframe-builder/views/comparateur_armes/index.php on line 242

Deprecated: str_replace(): Passing null to parameter #3 ($subject) of type array|string is deprecated in /var/www/warframe-builder/views/comparateur_armes/index.php on line 242


-

-/5

+

Target Cracker


Warning: Trying to access array offset on value of type bool in /var/www/warframe-builder/views/comparateur_armes/index.php on line 242

Deprecated: str_replace(): Passing null to parameter #3 ($subject) of type array|string is deprecated in /var/www/warframe-builder/views/comparateur_armes/index.php on line 242


-

-/5

+

Targeting Subsystem


Warning: Trying to access array offset on value of type bool in /var/www/warframe-builder/views/comparateur_armes/index.php on line 242

Deprecated: str_replace(): Passing null to parameter #3 ($subject) of type array|string is deprecated in /var/www/warframe-builder/views/comparateur_armes/index.php on line 242


-

-/5

+

Trick Mag
Akbolto
Too many mods equipped, maximum 8 for export
|
|
|
Sustained DPS vs Grineer:
0
|
|
Sustained DPS vs Corpus:
0
|
|
Sustained DPS vs Infested:
0
|
|
Sustained DPS vs Tenno:
0
|
Burst DPS vs Corrupted:
0
|
Sustained DPS vs Corrupted:
0
Shot detail (base)
Impact

4.00

Puncture

36.00

---

Total

40.00
Shot detail
Impact

4.00

Puncture

36.00

---

Total

0
Statistics (base)
Accuracy

26.70

Bullets

1.00

Fire rate

10.00

Critical multiplier

2.40

x
Critical chance

16.00

%
Status

2.20

%
Status Probability

2.20

%
Magazine

30

Reload

2.60

Ammo

210

Time firing

0

%

Ammo duration

0

s
Statistics
Accuracy

26.70

Bullets

1.00

Fire rate

10.00

Critical multiplier

2.40

x
Critical chance

16.00

%
Status

2.20

%
Status Probability

2.20

%
Magazine

30

Reload

2.60

Ammo

210

Time firing

0

%

Ammo duration

0

s
impact:4;penetration:36;tranchant:0;explosif:0;corrosif:0;gaz:0;magnetique:0;radiation:0;viral:0;feu:0;glace:0;electrique:0;poison:0;precision:26.7;balles:1;cadence_de_tir:10;critique:16|2.4;status:2.2;chargeur:30;recharger:2.6;munitions:210;type:type_sa
4|0|0|0|0|0|0|0|0
Damage (burst)
Grineer
Corpus
Damage (sustained)
Grineer
Corpus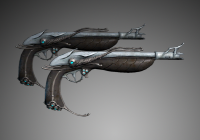 Mods (burst)
Mods (sustained)

Warning: Trying to access array offset on value of type bool in /var/www/warframe-builder/views/comparateur_armes/index.php on line 242

Deprecated: str_replace(): Passing null to parameter #3 ($subject) of type array|string is deprecated in /var/www/warframe-builder/views/comparateur_armes/index.php on line 242


-

-/3

+

Air Recon


Warning: Trying to access array offset on value of type bool in /var/www/warframe-builder/views/comparateur_armes/index.php on line 242

Deprecated: str_replace(): Passing null to parameter #3 ($subject) of type array|string is deprecated in /var/www/warframe-builder/views/comparateur_armes/index.php on line 242


-

-/5

+

Amalgam Barrel Diffusion


Warning: Trying to access array offset on value of type bool in /var/www/warframe-builder/views/comparateur_armes/index.php on line 242

Deprecated: str_replace(): Passing null to parameter #3 ($subject) of type array|string is deprecated in /var/www/warframe-builder/views/comparateur_armes/index.php on line 242


-

-/5

+

Anemic Agility


Warning: Trying to access array offset on value of type bool in /var/www/warframe-builder/views/comparateur_armes/index.php on line 242

Deprecated: str_replace(): Passing null to parameter #3 ($subject) of type array|string is deprecated in /var/www/warframe-builder/views/comparateur_armes/index.php on line 242


-

-/5

+

Augur Pact


Warning: Trying to access array offset on value of type bool in /var/www/warframe-builder/views/comparateur_armes/index.php on line 242

Deprecated: str_replace(): Passing null to parameter #3 ($subject) of type array|string is deprecated in /var/www/warframe-builder/views/comparateur_armes/index.php on line 242


-

-/5

+

Augur Seeker


Warning: Trying to access array offset on value of type bool in /var/www/warframe-builder/views/comparateur_armes/index.php on line 242

Deprecated: str_replace(): Passing null to parameter #3 ($subject) of type array|string is deprecated in /var/www/warframe-builder/views/comparateur_armes/index.php on line 242


-

-/5

+

Barrel Diffusion


Warning: Trying to access array offset on value of type bool in /var/www/warframe-builder/views/comparateur_armes/index.php on line 242

Deprecated: str_replace(): Passing null to parameter #3 ($subject) of type array|string is deprecated in /var/www/warframe-builder/views/comparateur_armes/index.php on line 242


-

-/3

+

Blind Shot


Warning: Trying to access array offset on value of type bool in /var/www/warframe-builder/views/comparateur_armes/index.php on line 242

Deprecated: str_replace(): Passing null to parameter #3 ($subject) of type array|string is deprecated in /var/www/warframe-builder/views/comparateur_armes/index.php on line 242


-

-/5

+

Bore


Warning: Trying to access array offset on value of type bool in /var/www/warframe-builder/views/comparateur_armes/index.php on line 242

Deprecated: str_replace(): Passing null to parameter #3 ($subject) of type array|string is deprecated in /var/www/warframe-builder/views/comparateur_armes/index.php on line 242


-

-/3

+

Calculated Victory


Warning: Trying to access array offset on value of type bool in /var/www/warframe-builder/views/comparateur_armes/index.php on line 242

Deprecated: str_replace(): Passing null to parameter #3 ($subject) of type array|string is deprecated in /var/www/warframe-builder/views/comparateur_armes/index.php on line 242


-

-/5

+

Carnis Stinger


Warning: Trying to access array offset on value of type bool in /var/www/warframe-builder/views/comparateur_armes/index.php on line 242

Deprecated: str_replace(): Passing null to parameter #3 ($subject) of type array|string is deprecated in /var/www/warframe-builder/views/comparateur_armes/index.php on line 242


-

-/5

+

Concussion Rounds


Warning: Trying to access array offset on value of type bool in /var/www/warframe-builder/views/comparateur_armes/index.php on line 242

Deprecated: str_replace(): Passing null to parameter #3 ($subject) of type array|string is deprecated in /var/www/warframe-builder/views/comparateur_armes/index.php on line 242


-

-/5

+

Convulsion


Warning: Trying to access array offset on value of type bool in /var/www/warframe-builder/views/comparateur_armes/index.php on line 242

Deprecated: str_replace(): Passing null to parameter #3 ($subject) of type array|string is deprecated in /var/www/warframe-builder/views/comparateur_armes/index.php on line 242


-

-/5

+

Creeping Bullseye


Warning: Trying to access array offset on value of type bool in /var/www/warframe-builder/views/comparateur_armes/index.php on line 242

Deprecated: str_replace(): Passing null to parameter #3 ($subject) of type array|string is deprecated in /var/www/warframe-builder/views/comparateur_armes/index.php on line 242


-

-/5

+

Deep Freeze


Warning: Trying to access array offset on value of type bool in /var/www/warframe-builder/views/comparateur_armes/index.php on line 242

Deprecated: str_replace(): Passing null to parameter #3 ($subject) of type array|string is deprecated in /var/www/warframe-builder/views/comparateur_armes/index.php on line 242


-

-/3

+

Eject Magazine


Warning: Trying to access array offset on value of type bool in /var/www/warframe-builder/views/comparateur_armes/index.php on line 242

Deprecated: str_replace(): Passing null to parameter #3 ($subject) of type array|string is deprecated in /var/www/warframe-builder/views/comparateur_armes/index.php on line 242


-

-/5

+

Embedded Catalyzer


Warning: Trying to access array offset on value of type bool in /var/www/warframe-builder/views/comparateur_armes/index.php on line 242

Deprecated: str_replace(): Passing null to parameter #3 ($subject) of type array|string is deprecated in /var/www/warframe-builder/views/comparateur_armes/index.php on line 242


-

-/10

+

Energizing Shot


Warning: Trying to access array offset on value of type bool in /var/www/warframe-builder/views/comparateur_armes/index.php on line 242

Deprecated: str_replace(): Passing null to parameter #3 ($subject) of type array|string is deprecated in /var/www/warframe-builder/views/comparateur_armes/index.php on line 242


-

-/5

+

Expel Corpus


Warning: Trying to access array offset on value of type bool in /var/www/warframe-builder/views/comparateur_armes/index.php on line 242

Deprecated: str_replace(): Passing null to parameter #3 ($subject) of type array|string is deprecated in /var/www/warframe-builder/views/comparateur_armes/index.php on line 242


-

-/5

+

Expel Corrupted


Warning: Trying to access array offset on value of type bool in /var/www/warframe-builder/views/comparateur_armes/index.php on line 242

Deprecated: str_replace(): Passing null to parameter #3 ($subject) of type array|string is deprecated in /var/www/warframe-builder/views/comparateur_armes/index.php on line 242


-

-/5

+

Expel Grineer


Warning: Trying to access array offset on value of type bool in /var/www/warframe-builder/views/comparateur_armes/index.php on line 242

Deprecated: str_replace(): Passing null to parameter #3 ($subject) of type array|string is deprecated in /var/www/warframe-builder/views/comparateur_armes/index.php on line 242


-

-/5

+

Expel Infested

Warning: Trying to access array offset on value of type bool in /var/www/warframe-builder/views/comparateur_armes/index.php on line 242

Deprecated: str_replace(): Passing null to parameter #3 ($subject) of type array|string is deprecated in /var/www/warframe-builder/views/comparateur_armes/index.php on line 242


-

-/3

+

Frostbite


Warning: Trying to access array offset on value of type bool in /var/www/warframe-builder/views/comparateur_armes/index.php on line 242

Deprecated: str_replace(): Passing null to parameter #3 ($subject) of type array|string is deprecated in /var/www/warframe-builder/views/comparateur_armes/index.php on line 242


-

-/5

+

Full Capacity


Warning: Trying to access array offset on value of type bool in /var/www/warframe-builder/views/comparateur_armes/index.php on line 242

Deprecated: str_replace(): Passing null to parameter #3 ($subject) of type array|string is deprecated in /var/www/warframe-builder/views/comparateur_armes/index.php on line 242


-

-/3

+

Fulmination


Warning: Trying to access array offset on value of type bool in /var/www/warframe-builder/views/comparateur_armes/index.php on line 242

Deprecated: str_replace(): Passing null to parameter #3 ($subject) of type array|string is deprecated in /var/www/warframe-builder/views/comparateur_armes/index.php on line 242


-

-/10

+

Galvanized Crosshairs


Warning: Trying to access array offset on value of type bool in /var/www/warframe-builder/views/comparateur_armes/index.php on line 242

Deprecated: str_replace(): Passing null to parameter #3 ($subject) of type array|string is deprecated in /var/www/warframe-builder/views/comparateur_armes/index.php on line 242


-

-/10

+

Galvanized Diffusion


Warning: Trying to access array offset on value of type bool in /var/www/warframe-builder/views/comparateur_armes/index.php on line 242

Deprecated: str_replace(): Passing null to parameter #3 ($subject) of type array|string is deprecated in /var/www/warframe-builder/views/comparateur_armes/index.php on line 242


-

-/10

+

Galvanized Shot


Warning: Trying to access array offset on value of type bool in /var/www/warframe-builder/views/comparateur_armes/index.php on line 242

Deprecated: str_replace(): Passing null to parameter #3 ($subject) of type array|string is deprecated in /var/www/warframe-builder/views/comparateur_armes/index.php on line 242


-

-/5

+

Gunslinger


Warning: Trying to access array offset on value of type bool in /var/www/warframe-builder/views/comparateur_armes/index.php on line 242

Deprecated: str_replace(): Passing null to parameter #3 ($subject) of type array|string is deprecated in /var/www/warframe-builder/views/comparateur_armes/index.php on line 242


-

-/3

+

Hawk Eye


Warning: Trying to access array offset on value of type bool in /var/www/warframe-builder/views/comparateur_armes/index.php on line 242

Deprecated: str_replace(): Passing null to parameter #3 ($subject) of type array|string is deprecated in /var/www/warframe-builder/views/comparateur_armes/index.php on line 242


-

-/5

+

Heated Charge


Warning: Trying to access array offset on value of type bool in /var/www/warframe-builder/views/comparateur_armes/index.php on line 242

Deprecated: str_replace(): Passing null to parameter #3 ($subject) of type array|string is deprecated in /var/www/warframe-builder/views/comparateur_armes/index.php on line 242


-

-/3

+

Heavy Warhead


Warning: Trying to access array offset on value of type bool in /var/www/warframe-builder/views/comparateur_armes/index.php on line 242

Deprecated: str_replace(): Passing null to parameter #3 ($subject) of type array|string is deprecated in /var/www/warframe-builder/views/comparateur_armes/index.php on line 242


-

-/5

+

Hollow Point


Warning: Trying to access array offset on value of type bool in /var/www/warframe-builder/views/comparateur_armes/index.php on line 242

Deprecated: str_replace(): Passing null to parameter #3 ($subject) of type array|string is deprecated in /var/www/warframe-builder/views/comparateur_armes/index.php on line 242


-

-/10

+

Hornet Strike


Warning: Trying to access array offset on value of type bool in /var/www/warframe-builder/views/comparateur_armes/index.php on line 242

Deprecated: str_replace(): Passing null to parameter #3 ($subject) of type array|string is deprecated in /var/www/warframe-builder/views/comparateur_armes/index.php on line 242


-

-/3

+

Hydraulic Barrel


Warning: Trying to access array offset on value of type bool in /var/www/warframe-builder/views/comparateur_armes/index.php on line 242

Deprecated: str_replace(): Passing null to parameter #3 ($subject) of type array|string is deprecated in /var/www/warframe-builder/views/comparateur_armes/index.php on line 242


-

-/5

+

Hydraulic Crosshairs


Warning: Trying to access array offset on value of type bool in /var/www/warframe-builder/views/comparateur_armes/index.php on line 242

Deprecated: str_replace(): Passing null to parameter #3 ($subject) of type array|string is deprecated in /var/www/warframe-builder/views/comparateur_armes/index.php on line 242


-

-/3

+

Ice Storm


Warning: Trying to access array offset on value of type bool in /var/www/warframe-builder/views/comparateur_armes/index.php on line 242

Deprecated: str_replace(): Passing null to parameter #3 ($subject) of type array|string is deprecated in /var/www/warframe-builder/views/comparateur_armes/index.php on line 242


-

-/3

+

Impaler Munitions


Warning: Trying to access array offset on value of type bool in /var/www/warframe-builder/views/comparateur_armes/index.php on line 242

Deprecated: str_replace(): Passing null to parameter #3 ($subject) of type array|string is deprecated in /var/www/warframe-builder/views/comparateur_armes/index.php on line 242


-

-/3

+

Jolt


Warning: Trying to access array offset on value of type bool in /var/www/warframe-builder/views/comparateur_armes/index.php on line 242

Deprecated: str_replace(): Passing null to parameter #3 ($subject) of type array|string is deprecated in /var/www/warframe-builder/views/comparateur_armes/index.php on line 242


-

-/5

+

Jugulus Spines


Warning: Trying to access array offset on value of type bool in /var/www/warframe-builder/views/comparateur_armes/index.php on line 242

Deprecated: str_replace(): Passing null to parameter #3 ($subject) of type array|string is deprecated in /var/www/warframe-builder/views/comparateur_armes/index.php on line 242


-

-/3

+

Lethal Momentum


Warning: Trying to access array offset on value of type bool in /var/www/warframe-builder/views/comparateur_armes/index.php on line 242

Deprecated: str_replace(): Passing null to parameter #3 ($subject) of type array|string is deprecated in /var/www/warframe-builder/views/comparateur_armes/index.php on line 242


-

-/5

+

Lethal Torrent


Warning: Trying to access array offset on value of type bool in /var/www/warframe-builder/views/comparateur_armes/index.php on line 242

Deprecated: str_replace(): Passing null to parameter #3 ($subject) of type array|string is deprecated in /var/www/warframe-builder/views/comparateur_armes/index.php on line 242


-

-/5

+

Loose Magazine

Warning: Trying to access array offset on value of type bool in /var/www/warframe-builder/views/comparateur_armes/index.php on line 242

Deprecated: str_replace(): Passing null to parameter #3 ($subject) of type array|string is deprecated in /var/www/warframe-builder/views/comparateur_armes/index.php on line 242


-

-/5

+

Pummel


Warning: Trying to access array offset on value of type bool in /var/www/warframe-builder/views/comparateur_armes/index.php on line 242

Deprecated: str_replace(): Passing null to parameter #3 ($subject) of type array|string is deprecated in /var/www/warframe-builder/views/comparateur_armes/index.php on line 242


-

-/5

+

Quickdraw


Warning: Trying to access array offset on value of type bool in /var/www/warframe-builder/views/comparateur_armes/index.php on line 242

Deprecated: str_replace(): Passing null to parameter #3 ($subject) of type array|string is deprecated in /var/www/warframe-builder/views/comparateur_armes/index.php on line 242


-

-/3

+

Razor Munitions


Warning: Trying to access array offset on value of type bool in /var/www/warframe-builder/views/comparateur_armes/index.php on line 242

Deprecated: str_replace(): Passing null to parameter #3 ($subject) of type array|string is deprecated in /var/www/warframe-builder/views/comparateur_armes/index.php on line 242


-

-/5

+

Razor Shot


Warning: Trying to access array offset on value of type bool in /var/www/warframe-builder/views/comparateur_armes/index.php on line 242

Deprecated: str_replace(): Passing null to parameter #3 ($subject) of type array|string is deprecated in /var/www/warframe-builder/views/comparateur_armes/index.php on line 242


-

-/3

+

Recuperate


Warning: Trying to access array offset on value of type bool in /var/www/warframe-builder/views/comparateur_armes/index.php on line 242

Deprecated: str_replace(): Passing null to parameter #3 ($subject) of type array|string is deprecated in /var/www/warframe-builder/views/comparateur_armes/index.php on line 242


-

-/3

+

Reflex Draw


Warning: Trying to access array offset on value of type bool in /var/www/warframe-builder/views/comparateur_armes/index.php on line 242

Deprecated: str_replace(): Passing null to parameter #3 ($subject) of type array|string is deprecated in /var/www/warframe-builder/views/comparateur_armes/index.php on line 242


-

-/0

+

Riven Mod


Warning: Trying to access array offset on value of type bool in /var/www/warframe-builder/views/comparateur_armes/index.php on line 242

Deprecated: str_replace(): Passing null to parameter #3 ($subject) of type array|string is deprecated in /var/www/warframe-builder/views/comparateur_armes/index.php on line 242


-

-/3

+

Ruinous Extension


Warning: Trying to access array offset on value of type bool in /var/www/warframe-builder/views/comparateur_armes/index.php on line 242

Deprecated: str_replace(): Passing null to parameter #3 ($subject) of type array|string is deprecated in /var/www/warframe-builder/views/comparateur_armes/index.php on line 242


-

-/5

+

Saxum Spittle


Warning: Trying to access array offset on value of type bool in /var/www/warframe-builder/views/comparateur_armes/index.php on line 242

Deprecated: str_replace(): Passing null to parameter #3 ($subject) of type array|string is deprecated in /var/www/warframe-builder/views/comparateur_armes/index.php on line 242


-

-/3

+

Scorch


Warning: Trying to access array offset on value of type bool in /var/www/warframe-builder/views/comparateur_armes/index.php on line 242

Deprecated: str_replace(): Passing null to parameter #3 ($subject) of type array|string is deprecated in /var/www/warframe-builder/views/comparateur_armes/index.php on line 242


-

-/3

+

Secondary Wind


Warning: Trying to access array offset on value of type bool in /var/www/warframe-builder/views/comparateur_armes/index.php on line 242

Deprecated: str_replace(): Passing null to parameter #3 ($subject) of type array|string is deprecated in /var/www/warframe-builder/views/comparateur_armes/index.php on line 242


-

-/5

+

Seeker


Warning: Trying to access array offset on value of type bool in /var/www/warframe-builder/views/comparateur_armes/index.php on line 242

Deprecated: str_replace(): Passing null to parameter #3 ($subject) of type array|string is deprecated in /var/www/warframe-builder/views/comparateur_armes/index.php on line 242


-

-/5

+

Sharpened Bullets


Warning: Trying to access array offset on value of type bool in /var/www/warframe-builder/views/comparateur_armes/index.php on line 242

Deprecated: str_replace(): Passing null to parameter #3 ($subject) of type array|string is deprecated in /var/www/warframe-builder/views/comparateur_armes/index.php on line 242


-

-/5

+

Slip Magazine


Warning: Trying to access array offset on value of type bool in /var/www/warframe-builder/views/comparateur_armes/index.php on line 242

Deprecated: str_replace(): Passing null to parameter #3 ($subject) of type array|string is deprecated in /var/www/warframe-builder/views/comparateur_armes/index.php on line 242


-

-/3

+

Spry Sights


Warning: Trying to access array offset on value of type bool in /var/www/warframe-builder/views/comparateur_armes/index.php on line 242

Deprecated: str_replace(): Passing null to parameter #3 ($subject) of type array|string is deprecated in /var/www/warframe-builder/views/comparateur_armes/index.php on line 242


-

-/3

+

Steady Hands


Warning: Trying to access array offset on value of type bool in /var/www/warframe-builder/views/comparateur_armes/index.php on line 242

Deprecated: str_replace(): Passing null to parameter #3 ($subject) of type array|string is deprecated in /var/www/warframe-builder/views/comparateur_armes/index.php on line 242


-

-/3

+

Strafing Slide


Warning: Trying to access array offset on value of type bool in /var/www/warframe-builder/views/comparateur_armes/index.php on line 242

Deprecated: str_replace(): Passing null to parameter #3 ($subject) of type array|string is deprecated in /var/www/warframe-builder/views/comparateur_armes/index.php on line 242


-

-/3

+

Stunning Speed


Warning: Trying to access array offset on value of type bool in /var/www/warframe-builder/views/comparateur_armes/index.php on line 242

Deprecated: str_replace(): Passing null to parameter #3 ($subject) of type array|string is deprecated in /var/www/warframe-builder/views/comparateur_armes/index.php on line 242


-

-/3

+

Suppress


Warning: Trying to access array offset on value of type bool in /var/www/warframe-builder/views/comparateur_armes/index.php on line 242

Deprecated: str_replace(): Passing null to parameter #3 ($subject) of type array|string is deprecated in /var/www/warframe-builder/views/comparateur_armes/index.php on line 242


-

-/5

+

Sure Shot


Warning: Trying to access array offset on value of type bool in /var/www/warframe-builder/views/comparateur_armes/index.php on line 242

Deprecated: str_replace(): Passing null to parameter #3 ($subject) of type array|string is deprecated in /var/www/warframe-builder/views/comparateur_armes/index.php on line 242


-

-/3

+

Synth Charge

Warning: Trying to access array offset on value of type bool in /var/www/warframe-builder/views/comparateur_armes/index.php on line 242

Deprecated: str_replace(): Passing null to parameter #3 ($subject) of type array|string is deprecated in /var/www/warframe-builder/views/comparateur_armes/index.php on line 242


-

-/5

+

Tainted Clip


Warning: Trying to access array offset on value of type bool in /var/www/warframe-builder/views/comparateur_armes/index.php on line 242

Deprecated: str_replace(): Passing null to parameter #3 ($subject) of type array|string is deprecated in /var/www/warframe-builder/views/comparateur_armes/index.php on line 242


-

-/5

+

Target Cracker


Warning: Trying to access array offset on value of type bool in /var/www/warframe-builder/views/comparateur_armes/index.php on line 242

Deprecated: str_replace(): Passing null to parameter #3 ($subject) of type array|string is deprecated in /var/www/warframe-builder/views/comparateur_armes/index.php on line 242


-

-/5

+

Targeting Subsystem


Warning: Trying to access array offset on value of type bool in /var/www/warframe-builder/views/comparateur_armes/index.php on line 242

Deprecated: str_replace(): Passing null to parameter #3 ($subject) of type array|string is deprecated in /var/www/warframe-builder/views/comparateur_armes/index.php on line 242


-

-/5

+

Trick Mag
Akbolto Prime
Too many mods equipped, maximum 8 for export
|
|
|
Sustained DPS vs Grineer:
0
|
|
Sustained DPS vs Corpus:
0
|
|
Sustained DPS vs Infested:
0
|
|
Sustained DPS vs Tenno:
0
|
Burst DPS vs Corrupted:
0
|
Sustained DPS vs Corrupted:
0
Shot detail (base)
Impact

3.20

Puncture

27.50

Slash

1.30

---

Total

32.00
Shot detail
Impact

3.20

Puncture

27.50

Slash

1.30

---

Total

0
Statistics (base)
Accuracy

26.70

Bullets

1.00

Fire rate

7.00

Critical multiplier

2.80

x
Critical chance

36.00

%
Status

14.00

%
Status Probability

14.00

%
Magazine

40

Reload

1.30

Ammo

210

Time firing

0

%

Ammo duration

0

s
Statistics
Accuracy

26.70

Bullets

1.00

Fire rate

7.00

Critical multiplier

2.80

x
Critical chance

36.00

%
Status

14.00

%
Status Probability

14.00

%
Magazine

40

Reload

1.30

Ammo

210

Time firing

0

%

Ammo duration

0

s
impact:3.2;penetration:27.5;tranchant:1.3;explosif:0;corrosif:0;gaz:0;magnetique:0;radiation:0;viral:0;feu:0;glace:0;electrique:0;poison:0;precision:26.7;balles:1;cadence_de_tir:7;critique:36|2.8;status:14;chargeur:40;recharger:1.3;munitions:210;type:type_sa
3|2|2|2|0|0|0|0|3
Damage (burst)
Grineer
Corpus
Damage (sustained)
Grineer
Corpus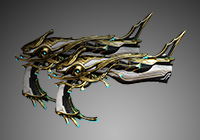 Mods (burst)
Mods (sustained)

Warning: Trying to access array offset on value of type bool in /var/www/warframe-builder/views/comparateur_armes/index.php on line 242

Deprecated: str_replace(): Passing null to parameter #3 ($subject) of type array|string is deprecated in /var/www/warframe-builder/views/comparateur_armes/index.php on line 242


-

-/3

+

Air Recon


Warning: Trying to access array offset on value of type bool in /var/www/warframe-builder/views/comparateur_armes/index.php on line 242

Deprecated: str_replace(): Passing null to parameter #3 ($subject) of type array|string is deprecated in /var/www/warframe-builder/views/comparateur_armes/index.php on line 242


-

-/5

+

Amalgam Barrel Diffusion


Warning: Trying to access array offset on value of type bool in /var/www/warframe-builder/views/comparateur_armes/index.php on line 242

Deprecated: str_replace(): Passing null to parameter #3 ($subject) of type array|string is deprecated in /var/www/warframe-builder/views/comparateur_armes/index.php on line 242


-

-/5

+

Anemic Agility


Warning: Trying to access array offset on value of type bool in /var/www/warframe-builder/views/comparateur_armes/index.php on line 242

Deprecated: str_replace(): Passing null to parameter #3 ($subject) of type array|string is deprecated in /var/www/warframe-builder/views/comparateur_armes/index.php on line 242


-

-/5

+

Augur Pact


Warning: Trying to access array offset on value of type bool in /var/www/warframe-builder/views/comparateur_armes/index.php on line 242

Deprecated: str_replace(): Passing null to parameter #3 ($subject) of type array|string is deprecated in /var/www/warframe-builder/views/comparateur_armes/index.php on line 242


-

-/5

+

Augur Seeker


Warning: Trying to access array offset on value of type bool in /var/www/warframe-builder/views/comparateur_armes/index.php on line 242

Deprecated: str_replace(): Passing null to parameter #3 ($subject) of type array|string is deprecated in /var/www/warframe-builder/views/comparateur_armes/index.php on line 242


-

-/5

+

Barrel Diffusion


Warning: Trying to access array offset on value of type bool in /var/www/warframe-builder/views/comparateur_armes/index.php on line 242

Deprecated: str_replace(): Passing null to parameter #3 ($subject) of type array|string is deprecated in /var/www/warframe-builder/views/comparateur_armes/index.php on line 242


-

-/3

+

Blind Shot


Warning: Trying to access array offset on value of type bool in /var/www/warframe-builder/views/comparateur_armes/index.php on line 242

Deprecated: str_replace(): Passing null to parameter #3 ($subject) of type array|string is deprecated in /var/www/warframe-builder/views/comparateur_armes/index.php on line 242


-

-/5

+

Bore


Warning: Trying to access array offset on value of type bool in /var/www/warframe-builder/views/comparateur_armes/index.php on line 242

Deprecated: str_replace(): Passing null to parameter #3 ($subject) of type array|string is deprecated in /var/www/warframe-builder/views/comparateur_armes/index.php on line 242


-

-/3

+

Calculated Victory


Warning: Trying to access array offset on value of type bool in /var/www/warframe-builder/views/comparateur_armes/index.php on line 242

Deprecated: str_replace(): Passing null to parameter #3 ($subject) of type array|string is deprecated in /var/www/warframe-builder/views/comparateur_armes/index.php on line 242


-

-/5

+

Carnis Stinger


Warning: Trying to access array offset on value of type bool in /var/www/warframe-builder/views/comparateur_armes/index.php on line 242

Deprecated: str_replace(): Passing null to parameter #3 ($subject) of type array|string is deprecated in /var/www/warframe-builder/views/comparateur_armes/index.php on line 242


-

-/5

+

Concussion Rounds


Warning: Trying to access array offset on value of type bool in /var/www/warframe-builder/views/comparateur_armes/index.php on line 242

Deprecated: str_replace(): Passing null to parameter #3 ($subject) of type array|string is deprecated in /var/www/warframe-builder/views/comparateur_armes/index.php on line 242


-

-/5

+

Convulsion


Warning: Trying to access array offset on value of type bool in /var/www/warframe-builder/views/comparateur_armes/index.php on line 242

Deprecated: str_replace(): Passing null to parameter #3 ($subject) of type array|string is deprecated in /var/www/warframe-builder/views/comparateur_armes/index.php on line 242


-

-/5

+

Creeping Bullseye


Warning: Trying to access array offset on value of type bool in /var/www/warframe-builder/views/comparateur_armes/index.php on line 242

Deprecated: str_replace(): Passing null to parameter #3 ($subject) of type array|string is deprecated in /var/www/warframe-builder/views/comparateur_armes/index.php on line 242


-

-/5

+

Deep Freeze


Warning: Trying to access array offset on value of type bool in /var/www/warframe-builder/views/comparateur_armes/index.php on line 242

Deprecated: str_replace(): Passing null to parameter #3 ($subject) of type array|string is deprecated in /var/www/warframe-builder/views/comparateur_armes/index.php on line 242


-

-/3

+

Eject Magazine


Warning: Trying to access array offset on value of type bool in /var/www/warframe-builder/views/comparateur_armes/index.php on line 242

Deprecated: str_replace(): Passing null to parameter #3 ($subject) of type array|string is deprecated in /var/www/warframe-builder/views/comparateur_armes/index.php on line 242


-

-/5

+

Embedded Catalyzer


Warning: Trying to access array offset on value of type bool in /var/www/warframe-builder/views/comparateur_armes/index.php on line 242

Deprecated: str_replace(): Passing null to parameter #3 ($subject) of type array|string is deprecated in /var/www/warframe-builder/views/comparateur_armes/index.php on line 242


-

-/10

+

Energizing Shot


Warning: Trying to access array offset on value of type bool in /var/www/warframe-builder/views/comparateur_armes/index.php on line 242

Deprecated: str_replace(): Passing null to parameter #3 ($subject) of type array|string is deprecated in /var/www/warframe-builder/views/comparateur_armes/index.php on line 242


-

-/5

+

Expel Corpus


Warning: Trying to access array offset on value of type bool in /var/www/warframe-builder/views/comparateur_armes/index.php on line 242

Deprecated: str_replace(): Passing null to parameter #3 ($subject) of type array|string is deprecated in /var/www/warframe-builder/views/comparateur_armes/index.php on line 242


-

-/5

+

Expel Corrupted


Warning: Trying to access array offset on value of type bool in /var/www/warframe-builder/views/comparateur_armes/index.php on line 242

Deprecated: str_replace(): Passing null to parameter #3 ($subject) of type array|string is deprecated in /var/www/warframe-builder/views/comparateur_armes/index.php on line 242


-

-/5

+

Expel Grineer


Warning: Trying to access array offset on value of type bool in /var/www/warframe-builder/views/comparateur_armes/index.php on line 242

Deprecated: str_replace(): Passing null to parameter #3 ($subject) of type array|string is deprecated in /var/www/warframe-builder/views/comparateur_armes/index.php on line 242


-

-/5

+

Expel Infested

Warning: Trying to access array offset on value of type bool in /var/www/warframe-builder/views/comparateur_armes/index.php on line 242

Deprecated: str_replace(): Passing null to parameter #3 ($subject) of type array|string is deprecated in /var/www/warframe-builder/views/comparateur_armes/index.php on line 242


-

-/3

+

Frostbite


Warning: Trying to access array offset on value of type bool in /var/www/warframe-builder/views/comparateur_armes/index.php on line 242

Deprecated: str_replace(): Passing null to parameter #3 ($subject) of type array|string is deprecated in /var/www/warframe-builder/views/comparateur_armes/index.php on line 242


-

-/5

+

Full Capacity


Warning: Trying to access array offset on value of type bool in /var/www/warframe-builder/views/comparateur_armes/index.php on line 242

Deprecated: str_replace(): Passing null to parameter #3 ($subject) of type array|string is deprecated in /var/www/warframe-builder/views/comparateur_armes/index.php on line 242


-

-/3

+

Fulmination


Warning: Trying to access array offset on value of type bool in /var/www/warframe-builder/views/comparateur_armes/index.php on line 242

Deprecated: str_replace(): Passing null to parameter #3 ($subject) of type array|string is deprecated in /var/www/warframe-builder/views/comparateur_armes/index.php on line 242


-

-/10

+

Galvanized Crosshairs


Warning: Trying to access array offset on value of type bool in /var/www/warframe-builder/views/comparateur_armes/index.php on line 242

Deprecated: str_replace(): Passing null to parameter #3 ($subject) of type array|string is deprecated in /var/www/warframe-builder/views/comparateur_armes/index.php on line 242


-

-/10

+

Galvanized Diffusion


Warning: Trying to access array offset on value of type bool in /var/www/warframe-builder/views/comparateur_armes/index.php on line 242

Deprecated: str_replace(): Passing null to parameter #3 ($subject) of type array|string is deprecated in /var/www/warframe-builder/views/comparateur_armes/index.php on line 242


-

-/10

+

Galvanized Shot


Warning: Trying to access array offset on value of type bool in /var/www/warframe-builder/views/comparateur_armes/index.php on line 242

Deprecated: str_replace(): Passing null to parameter #3 ($subject) of type array|string is deprecated in /var/www/warframe-builder/views/comparateur_armes/index.php on line 242


-

-/5

+

Gunslinger


Warning: Trying to access array offset on value of type bool in /var/www/warframe-builder/views/comparateur_armes/index.php on line 242

Deprecated: str_replace(): Passing null to parameter #3 ($subject) of type array|string is deprecated in /var/www/warframe-builder/views/comparateur_armes/index.php on line 242


-

-/3

+

Hawk Eye


Warning: Trying to access array offset on value of type bool in /var/www/warframe-builder/views/comparateur_armes/index.php on line 242

Deprecated: str_replace(): Passing null to parameter #3 ($subject) of type array|string is deprecated in /var/www/warframe-builder/views/comparateur_armes/index.php on line 242


-

-/5

+

Heated Charge


Warning: Trying to access array offset on value of type bool in /var/www/warframe-builder/views/comparateur_armes/index.php on line 242

Deprecated: str_replace(): Passing null to parameter #3 ($subject) of type array|string is deprecated in /var/www/warframe-builder/views/comparateur_armes/index.php on line 242


-

-/3

+

Heavy Warhead


Warning: Trying to access array offset on value of type bool in /var/www/warframe-builder/views/comparateur_armes/index.php on line 242

Deprecated: str_replace(): Passing null to parameter #3 ($subject) of type array|string is deprecated in /var/www/warframe-builder/views/comparateur_armes/index.php on line 242


-

-/5

+

Hollow Point


Warning: Trying to access array offset on value of type bool in /var/www/warframe-builder/views/comparateur_armes/index.php on line 242

Deprecated: str_replace(): Passing null to parameter #3 ($subject) of type array|string is deprecated in /var/www/warframe-builder/views/comparateur_armes/index.php on line 242


-

-/10

+

Hornet Strike


Warning: Trying to access array offset on value of type bool in /var/www/warframe-builder/views/comparateur_armes/index.php on line 242

Deprecated: str_replace(): Passing null to parameter #3 ($subject) of type array|string is deprecated in /var/www/warframe-builder/views/comparateur_armes/index.php on line 242


-

-/3

+

Hydraulic Barrel


Warning: Trying to access array offset on value of type bool in /var/www/warframe-builder/views/comparateur_armes/index.php on line 242

Deprecated: str_replace(): Passing null to parameter #3 ($subject) of type array|string is deprecated in /var/www/warframe-builder/views/comparateur_armes/index.php on line 242


-

-/5

+

Hydraulic Crosshairs


Warning: Trying to access array offset on value of type bool in /var/www/warframe-builder/views/comparateur_armes/index.php on line 242

Deprecated: str_replace(): Passing null to parameter #3 ($subject) of type array|string is deprecated in /var/www/warframe-builder/views/comparateur_armes/index.php on line 242


-

-/3

+

Ice Storm


Warning: Trying to access array offset on value of type bool in /var/www/warframe-builder/views/comparateur_armes/index.php on line 242

Deprecated: str_replace(): Passing null to parameter #3 ($subject) of type array|string is deprecated in /var/www/warframe-builder/views/comparateur_armes/index.php on line 242


-

-/3

+

Impaler Munitions


Warning: Trying to access array offset on value of type bool in /var/www/warframe-builder/views/comparateur_armes/index.php on line 242

Deprecated: str_replace(): Passing null to parameter #3 ($subject) of type array|string is deprecated in /var/www/warframe-builder/views/comparateur_armes/index.php on line 242


-

-/3

+

Jolt


Warning: Trying to access array offset on value of type bool in /var/www/warframe-builder/views/comparateur_armes/index.php on line 242

Deprecated: str_replace(): Passing null to parameter #3 ($subject) of type array|string is deprecated in /var/www/warframe-builder/views/comparateur_armes/index.php on line 242


-

-/5

+

Jugulus Spines


Warning: Trying to access array offset on value of type bool in /var/www/warframe-builder/views/comparateur_armes/index.php on line 242

Deprecated: str_replace(): Passing null to parameter #3 ($subject) of type array|string is deprecated in /var/www/warframe-builder/views/comparateur_armes/index.php on line 242


-

-/3

+

Lethal Momentum


Warning: Trying to access array offset on value of type bool in /var/www/warframe-builder/views/comparateur_armes/index.php on line 242

Deprecated: str_replace(): Passing null to parameter #3 ($subject) of type array|string is deprecated in /var/www/warframe-builder/views/comparateur_armes/index.php on line 242


-

-/5

+

Lethal Torrent


Warning: Trying to access array offset on value of type bool in /var/www/warframe-builder/views/comparateur_armes/index.php on line 242

Deprecated: str_replace(): Passing null to parameter #3 ($subject) of type array|string is deprecated in /var/www/warframe-builder/views/comparateur_armes/index.php on line 242


-

-/5

+

Loose Magazine

Warning: Trying to access array offset on value of type bool in /var/www/warframe-builder/views/comparateur_armes/index.php on line 242

Deprecated: str_replace(): Passing null to parameter #3 ($subject) of type array|string is deprecated in /var/www/warframe-builder/views/comparateur_armes/index.php on line 242


-

-/5

+

Pummel


Warning: Trying to access array offset on value of type bool in /var/www/warframe-builder/views/comparateur_armes/index.php on line 242

Deprecated: str_replace(): Passing null to parameter #3 ($subject) of type array|string is deprecated in /var/www/warframe-builder/views/comparateur_armes/index.php on line 242


-

-/5

+

Quickdraw


Warning: Trying to access array offset on value of type bool in /var/www/warframe-builder/views/comparateur_armes/index.php on line 242

Deprecated: str_replace(): Passing null to parameter #3 ($subject) of type array|string is deprecated in /var/www/warframe-builder/views/comparateur_armes/index.php on line 242


-

-/3

+

Razor Munitions


Warning: Trying to access array offset on value of type bool in /var/www/warframe-builder/views/comparateur_armes/index.php on line 242

Deprecated: str_replace(): Passing null to parameter #3 ($subject) of type array|string is deprecated in /var/www/warframe-builder/views/comparateur_armes/index.php on line 242


-

-/5

+

Razor Shot


Warning: Trying to access array offset on value of type bool in /var/www/warframe-builder/views/comparateur_armes/index.php on line 242

Deprecated: str_replace(): Passing null to parameter #3 ($subject) of type array|string is deprecated in /var/www/warframe-builder/views/comparateur_armes/index.php on line 242


-

-/3

+

Recuperate


Warning: Trying to access array offset on value of type bool in /var/www/warframe-builder/views/comparateur_armes/index.php on line 242

Deprecated: str_replace(): Passing null to parameter #3 ($subject) of type array|string is deprecated in /var/www/warframe-builder/views/comparateur_armes/index.php on line 242


-

-/3

+

Reflex Draw


Warning: Trying to access array offset on value of type bool in /var/www/warframe-builder/views/comparateur_armes/index.php on line 242

Deprecated: str_replace(): Passing null to parameter #3 ($subject) of type array|string is deprecated in /var/www/warframe-builder/views/comparateur_armes/index.php on line 242


-

-/0

+

Riven Mod


Warning: Trying to access array offset on value of type bool in /var/www/warframe-builder/views/comparateur_armes/index.php on line 242

Deprecated: str_replace(): Passing null to parameter #3 ($subject) of type array|string is deprecated in /var/www/warframe-builder/views/comparateur_armes/index.php on line 242


-

-/3

+

Ruinous Extension


Warning: Trying to access array offset on value of type bool in /var/www/warframe-builder/views/comparateur_armes/index.php on line 242

Deprecated: str_replace(): Passing null to parameter #3 ($subject) of type array|string is deprecated in /var/www/warframe-builder/views/comparateur_armes/index.php on line 242


-

-/5

+

Saxum Spittle


Warning: Trying to access array offset on value of type bool in /var/www/warframe-builder/views/comparateur_armes/index.php on line 242

Deprecated: str_replace(): Passing null to parameter #3 ($subject) of type array|string is deprecated in /var/www/warframe-builder/views/comparateur_armes/index.php on line 242


-

-/3

+

Scorch


Warning: Trying to access array offset on value of type bool in /var/www/warframe-builder/views/comparateur_armes/index.php on line 242

Deprecated: str_replace(): Passing null to parameter #3 ($subject) of type array|string is deprecated in /var/www/warframe-builder/views/comparateur_armes/index.php on line 242


-

-/3

+

Secondary Wind


Warning: Trying to access array offset on value of type bool in /var/www/warframe-builder/views/comparateur_armes/index.php on line 242

Deprecated: str_replace(): Passing null to parameter #3 ($subject) of type array|string is deprecated in /var/www/warframe-builder/views/comparateur_armes/index.php on line 242


-

-/5

+

Seeker


Warning: Trying to access array offset on value of type bool in /var/www/warframe-builder/views/comparateur_armes/index.php on line 242

Deprecated: str_replace(): Passing null to parameter #3 ($subject) of type array|string is deprecated in /var/www/warframe-builder/views/comparateur_armes/index.php on line 242


-

-/5

+

Sharpened Bullets


Warning: Trying to access array offset on value of type bool in /var/www/warframe-builder/views/comparateur_armes/index.php on line 242

Deprecated: str_replace(): Passing null to parameter #3 ($subject) of type array|string is deprecated in /var/www/warframe-builder/views/comparateur_armes/index.php on line 242


-

-/5

+

Slip Magazine


Warning: Trying to access array offset on value of type bool in /var/www/warframe-builder/views/comparateur_armes/index.php on line 242

Deprecated: str_replace(): Passing null to parameter #3 ($subject) of type array|string is deprecated in /var/www/warframe-builder/views/comparateur_armes/index.php on line 242


-

-/3

+

Spry Sights


Warning: Trying to access array offset on value of type bool in /var/www/warframe-builder/views/comparateur_armes/index.php on line 242

Deprecated: str_replace(): Passing null to parameter #3 ($subject) of type array|string is deprecated in /var/www/warframe-builder/views/comparateur_armes/index.php on line 242


-

-/3

+

Steady Hands


Warning: Trying to access array offset on value of type bool in /var/www/warframe-builder/views/comparateur_armes/index.php on line 242

Deprecated: str_replace(): Passing null to parameter #3 ($subject) of type array|string is deprecated in /var/www/warframe-builder/views/comparateur_armes/index.php on line 242


-

-/3

+

Strafing Slide


Warning: Trying to access array offset on value of type bool in /var/www/warframe-builder/views/comparateur_armes/index.php on line 242

Deprecated: str_replace(): Passing null to parameter #3 ($subject) of type array|string is deprecated in /var/www/warframe-builder/views/comparateur_armes/index.php on line 242


-

-/3

+

Stunning Speed


Warning: Trying to access array offset on value of type bool in /var/www/warframe-builder/views/comparateur_armes/index.php on line 242

Deprecated: str_replace(): Passing null to parameter #3 ($subject) of type array|string is deprecated in /var/www/warframe-builder/views/comparateur_armes/index.php on line 242


-

-/3

+

Suppress


Warning: Trying to access array offset on value of type bool in /var/www/warframe-builder/views/comparateur_armes/index.php on line 242

Deprecated: str_replace(): Passing null to parameter #3 ($subject) of type array|string is deprecated in /var/www/warframe-builder/views/comparateur_armes/index.php on line 242


-

-/5

+

Sure Shot


Warning: Trying to access array offset on value of type bool in /var/www/warframe-builder/views/comparateur_armes/index.php on line 242

Deprecated: str_replace(): Passing null to parameter #3 ($subject) of type array|string is deprecated in /var/www/warframe-builder/views/comparateur_armes/index.php on line 242


-

-/3

+

Synth Charge

Warning: Trying to access array offset on value of type bool in /var/www/warframe-builder/views/comparateur_armes/index.php on line 242

Deprecated: str_replace(): Passing null to parameter #3 ($subject) of type array|string is deprecated in /var/www/warframe-builder/views/comparateur_armes/index.php on line 242


-

-/5

+

Tainted Clip


Warning: Trying to access array offset on value of type bool in /var/www/warframe-builder/views/comparateur_armes/index.php on line 242

Deprecated: str_replace(): Passing null to parameter #3 ($subject) of type array|string is deprecated in /var/www/warframe-builder/views/comparateur_armes/index.php on line 242


-

-/5

+

Target Cracker


Warning: Trying to access array offset on value of type bool in /var/www/warframe-builder/views/comparateur_armes/index.php on line 242

Deprecated: str_replace(): Passing null to parameter #3 ($subject) of type array|string is deprecated in /var/www/warframe-builder/views/comparateur_armes/index.php on line 242


-

-/5

+

Targeting Subsystem


Warning: Trying to access array offset on value of type bool in /var/www/warframe-builder/views/comparateur_armes/index.php on line 242

Deprecated: str_replace(): Passing null to parameter #3 ($subject) of type array|string is deprecated in /var/www/warframe-builder/views/comparateur_armes/index.php on line 242


-

-/5

+

Trick Mag
Akbronco
Too many mods equipped, maximum 8 for export
|
|
|
Sustained DPS vs Grineer:
0
|
|
Sustained DPS vs Corpus:
0
|
|
Sustained DPS vs Infested:
0
|
|
Sustained DPS vs Tenno:
0
|
Burst DPS vs Corrupted:
0
|
Sustained DPS vs Corrupted:
0
Shot detail (base)
Impact

224.00

Puncture

28.00

Slash

28.00

---

Total

280.00
Shot detail
Impact

224.00

Puncture

28.00

Slash

28.00

---

Total

0
Statistics (base)
Accuracy

3.70

Pellets

7.00

Fire rate

8.33

Critical multiplier

2.00

x
Critical chance

6.00

%
Status

22.00

%
Status Probability

22.00

%
Magazine

4

Reload

2.25

Ammo

210

Time firing

0

%

Ammo duration

0

s
Statistics
Accuracy

3.70

Pellets

7.00

Fire rate

8.33

Critical multiplier

2.00

x
Critical chance

6.00

%
Status

22.00

%
Status Probability

22.00

%
Magazine

4

Reload

2.25

Ammo

210

Time firing

0

%

Ammo duration

0

s
impact:224;penetration:28;tranchant:28;explosif:0;corrosif:0;gaz:0;magnetique:0;radiation:0;viral:0;feu:0;glace:0;electrique:0;poison:0;precision:3.7;pellet:7;cadence_de_tir:8.33;critique:6|2;status:22;chargeur:4;recharger:2.25;munitions:210;type:type_sa
2|0|0|0|0|0|0|0|2
Damage (burst)
Grineer
Corpus
Damage (sustained)
Grineer
Corpus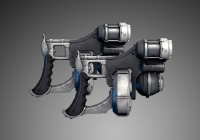 Mods (burst)
Mods (sustained)

Warning: Trying to access array offset on value of type bool in /var/www/warframe-builder/views/comparateur_armes/index.php on line 242

Deprecated: str_replace(): Passing null to parameter #3 ($subject) of type array|string is deprecated in /var/www/warframe-builder/views/comparateur_armes/index.php on line 242


-

-/3

+

Air Recon


Warning: Trying to access array offset on value of type bool in /var/www/warframe-builder/views/comparateur_armes/index.php on line 242

Deprecated: str_replace(): Passing null to parameter #3 ($subject) of type array|string is deprecated in /var/www/warframe-builder/views/comparateur_armes/index.php on line 242


-

-/5

+

Amalgam Barrel Diffusion


Warning: Trying to access array offset on value of type bool in /var/www/warframe-builder/views/comparateur_armes/index.php on line 242

Deprecated: str_replace(): Passing null to parameter #3 ($subject) of type array|string is deprecated in /var/www/warframe-builder/views/comparateur_armes/index.php on line 242


-

-/5

+

Anemic Agility


Warning: Trying to access array offset on value of type bool in /var/www/warframe-builder/views/comparateur_armes/index.php on line 242

Deprecated: str_replace(): Passing null to parameter #3 ($subject) of type array|string is deprecated in /var/www/warframe-builder/views/comparateur_armes/index.php on line 242


-

-/5

+

Augur Pact


Warning: Trying to access array offset on value of type bool in /var/www/warframe-builder/views/comparateur_armes/index.php on line 242

Deprecated: str_replace(): Passing null to parameter #3 ($subject) of type array|string is deprecated in /var/www/warframe-builder/views/comparateur_armes/index.php on line 242


-

-/5

+

Augur Seeker


Warning: Trying to access array offset on value of type bool in /var/www/warframe-builder/views/comparateur_armes/index.php on line 242

Deprecated: str_replace(): Passing null to parameter #3 ($subject) of type array|string is deprecated in /var/www/warframe-builder/views/comparateur_armes/index.php on line 242


-

-/5

+

Barrel Diffusion


Warning: Trying to access array offset on value of type bool in /var/www/warframe-builder/views/comparateur_armes/index.php on line 242

Deprecated: str_replace(): Passing null to parameter #3 ($subject) of type array|string is deprecated in /var/www/warframe-builder/views/comparateur_armes/index.php on line 242


-

-/3

+

Blind Shot


Warning: Trying to access array offset on value of type bool in /var/www/warframe-builder/views/comparateur_armes/index.php on line 242

Deprecated: str_replace(): Passing null to parameter #3 ($subject) of type array|string is deprecated in /var/www/warframe-builder/views/comparateur_armes/index.php on line 242


-

-/5

+

Bore


Warning: Trying to access array offset on value of type bool in /var/www/warframe-builder/views/comparateur_armes/index.php on line 242

Deprecated: str_replace(): Passing null to parameter #3 ($subject) of type array|string is deprecated in /var/www/warframe-builder/views/comparateur_armes/index.php on line 242


-

-/3

+

Calculated Victory


Warning: Trying to access array offset on value of type bool in /var/www/warframe-builder/views/comparateur_armes/index.php on line 242

Deprecated: str_replace(): Passing null to parameter #3 ($subject) of type array|string is deprecated in /var/www/warframe-builder/views/comparateur_armes/index.php on line 242


-

-/5

+

Carnis Stinger


Warning: Trying to access array offset on value of type bool in /var/www/warframe-builder/views/comparateur_armes/index.php on line 242

Deprecated: str_replace(): Passing null to parameter #3 ($subject) of type array|string is deprecated in /var/www/warframe-builder/views/comparateur_armes/index.php on line 242


-

-/5

+

Concussion Rounds


Warning: Trying to access array offset on value of type bool in /var/www/warframe-builder/views/comparateur_armes/index.php on line 242

Deprecated: str_replace(): Passing null to parameter #3 ($subject) of type array|string is deprecated in /var/www/warframe-builder/views/comparateur_armes/index.php on line 242


-

-/5

+

Convulsion


Warning: Trying to access array offset on value of type bool in /var/www/warframe-builder/views/comparateur_armes/index.php on line 242

Deprecated: str_replace(): Passing null to parameter #3 ($subject) of type array|string is deprecated in /var/www/warframe-builder/views/comparateur_armes/index.php on line 242


-

-/5

+

Creeping Bullseye


Warning: Trying to access array offset on value of type bool in /var/www/warframe-builder/views/comparateur_armes/index.php on line 242

Deprecated: str_replace(): Passing null to parameter #3 ($subject) of type array|string is deprecated in /var/www/warframe-builder/views/comparateur_armes/index.php on line 242


-

-/5

+

Deep Freeze


Warning: Trying to access array offset on value of type bool in /var/www/warframe-builder/views/comparateur_armes/index.php on line 242

Deprecated: str_replace(): Passing null to parameter #3 ($subject) of type array|string is deprecated in /var/www/warframe-builder/views/comparateur_armes/index.php on line 242


-

-/3

+

Eject Magazine


Warning: Trying to access array offset on value of type bool in /var/www/warframe-builder/views/comparateur_armes/index.php on line 242

Deprecated: str_replace(): Passing null to parameter #3 ($subject) of type array|string is deprecated in /var/www/warframe-builder/views/comparateur_armes/index.php on line 242


-

-/5

+

Embedded Catalyzer


Warning: Trying to access array offset on value of type bool in /var/www/warframe-builder/views/comparateur_armes/index.php on line 242

Deprecated: str_replace(): Passing null to parameter #3 ($subject) of type array|string is deprecated in /var/www/warframe-builder/views/comparateur_armes/index.php on line 242


-

-/10

+

Energizing Shot


Warning: Trying to access array offset on value of type bool in /var/www/warframe-builder/views/comparateur_armes/index.php on line 242

Deprecated: str_replace(): Passing null to parameter #3 ($subject) of type array|string is deprecated in /var/www/warframe-builder/views/comparateur_armes/index.php on line 242


-

-/5

+

Expel Corpus


Warning: Trying to access array offset on value of type bool in /var/www/warframe-builder/views/comparateur_armes/index.php on line 242

Deprecated: str_replace(): Passing null to parameter #3 ($subject) of type array|string is deprecated in /var/www/warframe-builder/views/comparateur_armes/index.php on line 242


-

-/5

+

Expel Corrupted


Warning: Trying to access array offset on value of type bool in /var/www/warframe-builder/views/comparateur_armes/index.php on line 242

Deprecated: str_replace(): Passing null to parameter #3 ($subject) of type array|string is deprecated in /var/www/warframe-builder/views/comparateur_armes/index.php on line 242


-

-/5

+

Expel Grineer


Warning: Trying to access array offset on value of type bool in /var/www/warframe-builder/views/comparateur_armes/index.php on line 242

Deprecated: str_replace(): Passing null to parameter #3 ($subject) of type array|string is deprecated in /var/www/warframe-builder/views/comparateur_armes/index.php on line 242


-

-/5

+

Expel Infested

Warning: Trying to access array offset on value of type bool in /var/www/warframe-builder/views/comparateur_armes/index.php on line 242

Deprecated: str_replace(): Passing null to parameter #3 ($subject) of type array|string is deprecated in /var/www/warframe-builder/views/comparateur_armes/index.php on line 242


-

-/3

+

Frostbite


Warning: Trying to access array offset on value of type bool in /var/www/warframe-builder/views/comparateur_armes/index.php on line 242

Deprecated: str_replace(): Passing null to parameter #3 ($subject) of type array|string is deprecated in /var/www/warframe-builder/views/comparateur_armes/index.php on line 242


-

-/5

+

Full Capacity


Warning: Trying to access array offset on value of type bool in /var/www/warframe-builder/views/comparateur_armes/index.php on line 242

Deprecated: str_replace(): Passing null to parameter #3 ($subject) of type array|string is deprecated in /var/www/warframe-builder/views/comparateur_armes/index.php on line 242


-

-/3

+

Fulmination


Warning: Trying to access array offset on value of type bool in /var/www/warframe-builder/views/comparateur_armes/index.php on line 242

Deprecated: str_replace(): Passing null to parameter #3 ($subject) of type array|string is deprecated in /var/www/warframe-builder/views/comparateur_armes/index.php on line 242


-

-/10

+

Galvanized Crosshairs


Warning: Trying to access array offset on value of type bool in /var/www/warframe-builder/views/comparateur_armes/index.php on line 242

Deprecated: str_replace(): Passing null to parameter #3 ($subject) of type array|string is deprecated in /var/www/warframe-builder/views/comparateur_armes/index.php on line 242


-

-/10

+

Galvanized Diffusion


Warning: Trying to access array offset on value of type bool in /var/www/warframe-builder/views/comparateur_armes/index.php on line 242

Deprecated: str_replace(): Passing null to parameter #3 ($subject) of type array|string is deprecated in /var/www/warframe-builder/views/comparateur_armes/index.php on line 242


-

-/10

+

Galvanized Shot


Warning: Trying to access array offset on value of type bool in /var/www/warframe-builder/views/comparateur_armes/index.php on line 242

Deprecated: str_replace(): Passing null to parameter #3 ($subject) of type array|string is deprecated in /var/www/warframe-builder/views/comparateur_armes/index.php on line 242


-

-/5

+

Gunslinger


Warning: Trying to access array offset on value of type bool in /var/www/warframe-builder/views/comparateur_armes/index.php on line 242

Deprecated: str_replace(): Passing null to parameter #3 ($subject) of type array|string is deprecated in /var/www/warframe-builder/views/comparateur_armes/index.php on line 242


-

-/3

+

Hawk Eye


Warning: Trying to access array offset on value of type bool in /var/www/warframe-builder/views/comparateur_armes/index.php on line 242

Deprecated: str_replace(): Passing null to parameter #3 ($subject) of type array|string is deprecated in /var/www/warframe-builder/views/comparateur_armes/index.php on line 242


-

-/5

+

Heated Charge


Warning: Trying to access array offset on value of type bool in /var/www/warframe-builder/views/comparateur_armes/index.php on line 242

Deprecated: str_replace(): Passing null to parameter #3 ($subject) of type array|string is deprecated in /var/www/warframe-builder/views/comparateur_armes/index.php on line 242


-

-/3

+

Heavy Warhead


Warning: Trying to access array offset on value of type bool in /var/www/warframe-builder/views/comparateur_armes/index.php on line 242

Deprecated: str_replace(): Passing null to parameter #3 ($subject) of type array|string is deprecated in /var/www/warframe-builder/views/comparateur_armes/index.php on line 242


-

-/5

+

Hollow Point


Warning: Trying to access array offset on value of type bool in /var/www/warframe-builder/views/comparateur_armes/index.php on line 242

Deprecated: str_replace(): Passing null to parameter #3 ($subject) of type array|string is deprecated in /var/www/warframe-builder/views/comparateur_armes/index.php on line 242


-

-/10

+

Hornet Strike


Warning: Trying to access array offset on value of type bool in /var/www/warframe-builder/views/comparateur_armes/index.php on line 242

Deprecated: str_replace(): Passing null to parameter #3 ($subject) of type array|string is deprecated in /var/www/warframe-builder/views/comparateur_armes/index.php on line 242


-

-/3

+

Hydraulic Barrel


Warning: Trying to access array offset on value of type bool in /var/www/warframe-builder/views/comparateur_armes/index.php on line 242

Deprecated: str_replace(): Passing null to parameter #3 ($subject) of type array|string is deprecated in /var/www/warframe-builder/views/comparateur_armes/index.php on line 242


-

-/5

+

Hydraulic Crosshairs


Warning: Trying to access array offset on value of type bool in /var/www/warframe-builder/views/comparateur_armes/index.php on line 242

Deprecated: str_replace(): Passing null to parameter #3 ($subject) of type array|string is deprecated in /var/www/warframe-builder/views/comparateur_armes/index.php on line 242


-

-/3

+

Ice Storm


Warning: Trying to access array offset on value of type bool in /var/www/warframe-builder/views/comparateur_armes/index.php on line 242

Deprecated: str_replace(): Passing null to parameter #3 ($subject) of type array|string is deprecated in /var/www/warframe-builder/views/comparateur_armes/index.php on line 242


-

-/3

+

Impaler Munitions


Warning: Trying to access array offset on value of type bool in /var/www/warframe-builder/views/comparateur_armes/index.php on line 242

Deprecated: str_replace(): Passing null to parameter #3 ($subject) of type array|string is deprecated in /var/www/warframe-builder/views/comparateur_armes/index.php on line 242


-

-/3

+

Jolt


Warning: Trying to access array offset on value of type bool in /var/www/warframe-builder/views/comparateur_armes/index.php on line 242

Deprecated: str_replace(): Passing null to parameter #3 ($subject) of type array|string is deprecated in /var/www/warframe-builder/views/comparateur_armes/index.php on line 242


-

-/5

+

Jugulus Spines


Warning: Trying to access array offset on value of type bool in /var/www/warframe-builder/views/comparateur_armes/index.php on line 242

Deprecated: str_replace(): Passing null to parameter #3 ($subject) of type array|string is deprecated in /var/www/warframe-builder/views/comparateur_armes/index.php on line 242


-

-/3

+

Lethal Momentum


Warning: Trying to access array offset on value of type bool in /var/www/warframe-builder/views/comparateur_armes/index.php on line 242

Deprecated: str_replace(): Passing null to parameter #3 ($subject) of type array|string is deprecated in /var/www/warframe-builder/views/comparateur_armes/index.php on line 242


-

-/5

+

Lethal Torrent


Warning: Trying to access array offset on value of type bool in /var/www/warframe-builder/views/comparateur_armes/index.php on line 242

Deprecated: str_replace(): Passing null to parameter #3 ($subject) of type array|string is deprecated in /var/www/warframe-builder/views/comparateur_armes/index.php on line 242


-

-/5

+

Loose Magazine

Warning: Trying to access array offset on value of type bool in /var/www/warframe-builder/views/comparateur_armes/index.php on line 242

Deprecated: str_replace(): Passing null to parameter #3 ($subject) of type array|string is deprecated in /var/www/warframe-builder/views/comparateur_armes/index.php on line 242


-

-/5

+

Pummel


Warning: Trying to access array offset on value of type bool in /var/www/warframe-builder/views/comparateur_armes/index.php on line 242

Deprecated: str_replace(): Passing null to parameter #3 ($subject) of type array|string is deprecated in /var/www/warframe-builder/views/comparateur_armes/index.php on line 242


-

-/5

+

Quickdraw


Warning: Trying to access array offset on value of type bool in /var/www/warframe-builder/views/comparateur_armes/index.php on line 242

Deprecated: str_replace(): Passing null to parameter #3 ($subject) of type array|string is deprecated in /var/www/warframe-builder/views/comparateur_armes/index.php on line 242


-

-/3

+

Razor Munitions


Warning: Trying to access array offset on value of type bool in /var/www/warframe-builder/views/comparateur_armes/index.php on line 242

Deprecated: str_replace(): Passing null to parameter #3 ($subject) of type array|string is deprecated in /var/www/warframe-builder/views/comparateur_armes/index.php on line 242


-

-/5

+

Razor Shot


Warning: Trying to access array offset on value of type bool in /var/www/warframe-builder/views/comparateur_armes/index.php on line 242

Deprecated: str_replace(): Passing null to parameter #3 ($subject) of type array|string is deprecated in /var/www/warframe-builder/views/comparateur_armes/index.php on line 242


-

-/3

+

Recuperate


Warning: Trying to access array offset on value of type bool in /var/www/warframe-builder/views/comparateur_armes/index.php on line 242

Deprecated: str_replace(): Passing null to parameter #3 ($subject) of type array|string is deprecated in /var/www/warframe-builder/views/comparateur_armes/index.php on line 242


-

-/3

+

Reflex Draw


Warning: Trying to access array offset on value of type bool in /var/www/warframe-builder/views/comparateur_armes/index.php on line 242

Deprecated: str_replace(): Passing null to parameter #3 ($subject) of type array|string is deprecated in /var/www/warframe-builder/views/comparateur_armes/index.php on line 242


-

-/0

+

Riven Mod


Warning: Trying to access array offset on value of type bool in /var/www/warframe-builder/views/comparateur_armes/index.php on line 242

Deprecated: str_replace(): Passing null to parameter #3 ($subject) of type array|string is deprecated in /var/www/warframe-builder/views/comparateur_armes/index.php on line 242


-

-/3

+

Ruinous Extension


Warning: Trying to access array offset on value of type bool in /var/www/warframe-builder/views/comparateur_armes/index.php on line 242

Deprecated: str_replace(): Passing null to parameter #3 ($subject) of type array|string is deprecated in /var/www/warframe-builder/views/comparateur_armes/index.php on line 242


-

-/5

+

Saxum Spittle


Warning: Trying to access array offset on value of type bool in /var/www/warframe-builder/views/comparateur_armes/index.php on line 242

Deprecated: str_replace(): Passing null to parameter #3 ($subject) of type array|string is deprecated in /var/www/warframe-builder/views/comparateur_armes/index.php on line 242


-

-/3

+

Scorch


Warning: Trying to access array offset on value of type bool in /var/www/warframe-builder/views/comparateur_armes/index.php on line 242

Deprecated: str_replace(): Passing null to parameter #3 ($subject) of type array|string is deprecated in /var/www/warframe-builder/views/comparateur_armes/index.php on line 242


-

-/3

+

Secondary Wind


Warning: Trying to access array offset on value of type bool in /var/www/warframe-builder/views/comparateur_armes/index.php on line 242

Deprecated: str_replace(): Passing null to parameter #3 ($subject) of type array|string is deprecated in /var/www/warframe-builder/views/comparateur_armes/index.php on line 242


-

-/5

+

Seeker


Warning: Trying to access array offset on value of type bool in /var/www/warframe-builder/views/comparateur_armes/index.php on line 242

Deprecated: str_replace(): Passing null to parameter #3 ($subject) of type array|string is deprecated in /var/www/warframe-builder/views/comparateur_armes/index.php on line 242


-

-/5

+

Sharpened Bullets


Warning: Trying to access array offset on value of type bool in /var/www/warframe-builder/views/comparateur_armes/index.php on line 242

Deprecated: str_replace(): Passing null to parameter #3 ($subject) of type array|string is deprecated in /var/www/warframe-builder/views/comparateur_armes/index.php on line 242


-

-/5

+

Slip Magazine


Warning: Trying to access array offset on value of type bool in /var/www/warframe-builder/views/comparateur_armes/index.php on line 242

Deprecated: str_replace(): Passing null to parameter #3 ($subject) of type array|string is deprecated in /var/www/warframe-builder/views/comparateur_armes/index.php on line 242


-

-/3

+

Spry Sights


Warning: Trying to access array offset on value of type bool in /var/www/warframe-builder/views/comparateur_armes/index.php on line 242

Deprecated: str_replace(): Passing null to parameter #3 ($subject) of type array|string is deprecated in /var/www/warframe-builder/views/comparateur_armes/index.php on line 242


-

-/3

+

Steady Hands


Warning: Trying to access array offset on value of type bool in /var/www/warframe-builder/views/comparateur_armes/index.php on line 242

Deprecated: str_replace(): Passing null to parameter #3 ($subject) of type array|string is deprecated in /var/www/warframe-builder/views/comparateur_armes/index.php on line 242


-

-/3

+

Strafing Slide


Warning: Trying to access array offset on value of type bool in /var/www/warframe-builder/views/comparateur_armes/index.php on line 242

Deprecated: str_replace(): Passing null to parameter #3 ($subject) of type array|string is deprecated in /var/www/warframe-builder/views/comparateur_armes/index.php on line 242


-

-/3

+

Stunning Speed


Warning: Trying to access array offset on value of type bool in /var/www/warframe-builder/views/comparateur_armes/index.php on line 242

Deprecated: str_replace(): Passing null to parameter #3 ($subject) of type array|string is deprecated in /var/www/warframe-builder/views/comparateur_armes/index.php on line 242


-

-/3

+

Suppress


Warning: Trying to access array offset on value of type bool in /var/www/warframe-builder/views/comparateur_armes/index.php on line 242

Deprecated: str_replace(): Passing null to parameter #3 ($subject) of type array|string is deprecated in /var/www/warframe-builder/views/comparateur_armes/index.php on line 242


-

-/5

+

Sure Shot


Warning: Trying to access array offset on value of type bool in /var/www/warframe-builder/views/comparateur_armes/index.php on line 242

Deprecated: str_replace(): Passing null to parameter #3 ($subject) of type array|string is deprecated in /var/www/warframe-builder/views/comparateur_armes/index.php on line 242


-

-/3

+

Synth Charge

Warning: Trying to access array offset on value of type bool in /var/www/warframe-builder/views/comparateur_armes/index.php on line 242

Deprecated: str_replace(): Passing null to parameter #3 ($subject) of type array|string is deprecated in /var/www/warframe-builder/views/comparateur_armes/index.php on line 242


-

-/5

+

Tainted Clip


Warning: Trying to access array offset on value of type bool in /var/www/warframe-builder/views/comparateur_armes/index.php on line 242

Deprecated: str_replace(): Passing null to parameter #3 ($subject) of type array|string is deprecated in /var/www/warframe-builder/views/comparateur_armes/index.php on line 242


-

-/5

+

Target Cracker


Warning: Trying to access array offset on value of type bool in /var/www/warframe-builder/views/comparateur_armes/index.php on line 242

Deprecated: str_replace(): Passing null to parameter #3 ($subject) of type array|string is deprecated in /var/www/warframe-builder/views/comparateur_armes/index.php on line 242


-

-/5

+

Targeting Subsystem


Warning: Trying to access array offset on value of type bool in /var/www/warframe-builder/views/comparateur_armes/index.php on line 242

Deprecated: str_replace(): Passing null to parameter #3 ($subject) of type array|string is deprecated in /var/www/warframe-builder/views/comparateur_armes/index.php on line 242


-

-/5

+

Trick Mag
Akbronco prime
Too many mods equipped, maximum 8 for export
|
|
|
Sustained DPS vs Grineer:
0
|
|
Sustained DPS vs Corpus:
0
|
|
Sustained DPS vs Infested:
0
|
|
Sustained DPS vs Tenno:
0
|
Burst DPS vs Corrupted:
0
|
Sustained DPS vs Corrupted:
0
Shot detail (base)
Impact

280.00

Puncture

35.00

Slash

35.00

---

Total

350.00
Shot detail
Impact

280.00

Puncture

35.00

Slash

35.00

---

Total

0
Statistics (base)
Accuracy

3.70

Pellets

7.00

Fire rate

4.33

Critical multiplier

2.00

x
Critical chance

6.00

%
Status

30.00

%
Status Probability

30.00

%
Magazine

8

Reload

2.25

Ammo

210

Time firing

0

%

Ammo duration

0

s
Statistics
Accuracy

3.70

Pellets

7.00

Fire rate

4.33

Critical multiplier

2.00

x
Critical chance

6.00

%
Status

30.00

%
Status Probability

30.00

%
Magazine

8

Reload

2.25

Ammo

210

Time firing

0

%

Ammo duration

0

s
impact:280;penetration:35;tranchant:35;explosif:0;corrosif:0;gaz:0;magnetique:0;radiation:0;viral:0;feu:0;glace:0;electrique:0;poison:0;precision:3.7;pellet:7;cadence_de_tir:4.33;critique:6|2;status:30;chargeur:8;recharger:2.25;munitions:210;type:type_sa
2|2|0|0|0|0|0|0|3
Damage (burst)
Grineer
Corpus
Damage (sustained)
Grineer
Corpus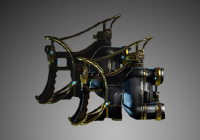 Mods (burst)
Mods (sustained)

Warning: Trying to access array offset on value of type bool in /var/www/warframe-builder/views/comparateur_armes/index.php on line 242

Deprecated: str_replace(): Passing null to parameter #3 ($subject) of type array|string is deprecated in /var/www/warframe-builder/views/comparateur_armes/index.php on line 242


-

-/3

+

Air Recon


Warning: Trying to access array offset on value of type bool in /var/www/warframe-builder/views/comparateur_armes/index.php on line 242

Deprecated: str_replace(): Passing null to parameter #3 ($subject) of type array|string is deprecated in /var/www/warframe-builder/views/comparateur_armes/index.php on line 242


-

-/5

+

Amalgam Barrel Diffusion


Warning: Trying to access array offset on value of type bool in /var/www/warframe-builder/views/comparateur_armes/index.php on line 242

Deprecated: str_replace(): Passing null to parameter #3 ($subject) of type array|string is deprecated in /var/www/warframe-builder/views/comparateur_armes/index.php on line 242


-

-/5

+

Anemic Agility


Warning: Trying to access array offset on value of type bool in /var/www/warframe-builder/views/comparateur_armes/index.php on line 242

Deprecated: str_replace(): Passing null to parameter #3 ($subject) of type array|string is deprecated in /var/www/warframe-builder/views/comparateur_armes/index.php on line 242


-

-/5

+

Augur Pact


Warning: Trying to access array offset on value of type bool in /var/www/warframe-builder/views/comparateur_armes/index.php on line 242

Deprecated: str_replace(): Passing null to parameter #3 ($subject) of type array|string is deprecated in /var/www/warframe-builder/views/comparateur_armes/index.php on line 242


-

-/5

+

Augur Seeker


Warning: Trying to access array offset on value of type bool in /var/www/warframe-builder/views/comparateur_armes/index.php on line 242

Deprecated: str_replace(): Passing null to parameter #3 ($subject) of type array|string is deprecated in /var/www/warframe-builder/views/comparateur_armes/index.php on line 242


-

-/5

+

Barrel Diffusion


Warning: Trying to access array offset on value of type bool in /var/www/warframe-builder/views/comparateur_armes/index.php on line 242

Deprecated: str_replace(): Passing null to parameter #3 ($subject) of type array|string is deprecated in /var/www/warframe-builder/views/comparateur_armes/index.php on line 242


-

-/3

+

Blind Shot


Warning: Trying to access array offset on value of type bool in /var/www/warframe-builder/views/comparateur_armes/index.php on line 242

Deprecated: str_replace(): Passing null to parameter #3 ($subject) of type array|string is deprecated in /var/www/warframe-builder/views/comparateur_armes/index.php on line 242


-

-/5

+

Bore


Warning: Trying to access array offset on value of type bool in /var/www/warframe-builder/views/comparateur_armes/index.php on line 242

Deprecated: str_replace(): Passing null to parameter #3 ($subject) of type array|string is deprecated in /var/www/warframe-builder/views/comparateur_armes/index.php on line 242


-

-/3

+

Calculated Victory


Warning: Trying to access array offset on value of type bool in /var/www/warframe-builder/views/comparateur_armes/index.php on line 242

Deprecated: str_replace(): Passing null to parameter #3 ($subject) of type array|string is deprecated in /var/www/warframe-builder/views/comparateur_armes/index.php on line 242


-

-/5

+

Carnis Stinger


Warning: Trying to access array offset on value of type bool in /var/www/warframe-builder/views/comparateur_armes/index.php on line 242

Deprecated: str_replace(): Passing null to parameter #3 ($subject) of type array|string is deprecated in /var/www/warframe-builder/views/comparateur_armes/index.php on line 242


-

-/5

+

Concussion Rounds


Warning: Trying to access array offset on value of type bool in /var/www/warframe-builder/views/comparateur_armes/index.php on line 242

Deprecated: str_replace(): Passing null to parameter #3 ($subject) of type array|string is deprecated in /var/www/warframe-builder/views/comparateur_armes/index.php on line 242


-

-/5

+

Convulsion


Warning: Trying to access array offset on value of type bool in /var/www/warframe-builder/views/comparateur_armes/index.php on line 242

Deprecated: str_replace(): Passing null to parameter #3 ($subject) of type array|string is deprecated in /var/www/warframe-builder/views/comparateur_armes/index.php on line 242


-

-/5

+

Creeping Bullseye


Warning: Trying to access array offset on value of type bool in /var/www/warframe-builder/views/comparateur_armes/index.php on line 242

Deprecated: str_replace(): Passing null to parameter #3 ($subject) of type array|string is deprecated in /var/www/warframe-builder/views/comparateur_armes/index.php on line 242


-

-/5

+

Deep Freeze


Warning: Trying to access array offset on value of type bool in /var/www/warframe-builder/views/comparateur_armes/index.php on line 242

Deprecated: str_replace(): Passing null to parameter #3 ($subject) of type array|string is deprecated in /var/www/warframe-builder/views/comparateur_armes/index.php on line 242


-

-/3

+

Eject Magazine


Warning: Trying to access array offset on value of type bool in /var/www/warframe-builder/views/comparateur_armes/index.php on line 242

Deprecated: str_replace(): Passing null to parameter #3 ($subject) of type array|string is deprecated in /var/www/warframe-builder/views/comparateur_armes/index.php on line 242


-

-/5

+

Embedded Catalyzer


Warning: Trying to access array offset on value of type bool in /var/www/warframe-builder/views/comparateur_armes/index.php on line 242

Deprecated: str_replace(): Passing null to parameter #3 ($subject) of type array|string is deprecated in /var/www/warframe-builder/views/comparateur_armes/index.php on line 242


-

-/10

+

Energizing Shot


Warning: Trying to access array offset on value of type bool in /var/www/warframe-builder/views/comparateur_armes/index.php on line 242

Deprecated: str_replace(): Passing null to parameter #3 ($subject) of type array|string is deprecated in /var/www/warframe-builder/views/comparateur_armes/index.php on line 242


-

-/5

+

Expel Corpus


Warning: Trying to access array offset on value of type bool in /var/www/warframe-builder/views/comparateur_armes/index.php on line 242

Deprecated: str_replace(): Passing null to parameter #3 ($subject) of type array|string is deprecated in /var/www/warframe-builder/views/comparateur_armes/index.php on line 242


-

-/5

+

Expel Corrupted


Warning: Trying to access array offset on value of type bool in /var/www/warframe-builder/views/comparateur_armes/index.php on line 242

Deprecated: str_replace(): Passing null to parameter #3 ($subject) of type array|string is deprecated in /var/www/warframe-builder/views/comparateur_armes/index.php on line 242


-

-/5

+

Expel Grineer


Warning: Trying to access array offset on value of type bool in /var/www/warframe-builder/views/comparateur_armes/index.php on line 242

Deprecated: str_replace(): Passing null to parameter #3 ($subject) of type array|string is deprecated in /var/www/warframe-builder/views/comparateur_armes/index.php on line 242


-

-/5

+

Expel Infested

Warning: Trying to access array offset on value of type bool in /var/www/warframe-builder/views/comparateur_armes/index.php on line 242

Deprecated: str_replace(): Passing null to parameter #3 ($subject) of type array|string is deprecated in /var/www/warframe-builder/views/comparateur_armes/index.php on line 242


-

-/3

+

Frostbite


Warning: Trying to access array offset on value of type bool in /var/www/warframe-builder/views/comparateur_armes/index.php on line 242

Deprecated: str_replace(): Passing null to parameter #3 ($subject) of type array|string is deprecated in /var/www/warframe-builder/views/comparateur_armes/index.php on line 242


-

-/5

+

Full Capacity


Warning: Trying to access array offset on value of type bool in /var/www/warframe-builder/views/comparateur_armes/index.php on line 242

Deprecated: str_replace(): Passing null to parameter #3 ($subject) of type array|string is deprecated in /var/www/warframe-builder/views/comparateur_armes/index.php on line 242


-

-/3

+

Fulmination


Warning: Trying to access array offset on value of type bool in /var/www/warframe-builder/views/comparateur_armes/index.php on line 242

Deprecated: str_replace(): Passing null to parameter #3 ($subject) of type array|string is deprecated in /var/www/warframe-builder/views/comparateur_armes/index.php on line 242


-

-/10

+

Galvanized Crosshairs


Warning: Trying to access array offset on value of type bool in /var/www/warframe-builder/views/comparateur_armes/index.php on line 242

Deprecated: str_replace(): Passing null to parameter #3 ($subject) of type array|string is deprecated in /var/www/warframe-builder/views/comparateur_armes/index.php on line 242


-

-/10

+

Galvanized Diffusion


Warning: Trying to access array offset on value of type bool in /var/www/warframe-builder/views/comparateur_armes/index.php on line 242

Deprecated: str_replace(): Passing null to parameter #3 ($subject) of type array|string is deprecated in /var/www/warframe-builder/views/comparateur_armes/index.php on line 242


-

-/10

+

Galvanized Shot


Warning: Trying to access array offset on value of type bool in /var/www/warframe-builder/views/comparateur_armes/index.php on line 242

Deprecated: str_replace(): Passing null to parameter #3 ($subject) of type array|string is deprecated in /var/www/warframe-builder/views/comparateur_armes/index.php on line 242


-

-/5

+

Gunslinger


Warning: Trying to access array offset on value of type bool in /var/www/warframe-builder/views/comparateur_armes/index.php on line 242

Deprecated: str_replace(): Passing null to parameter #3 ($subject) of type array|string is deprecated in /var/www/warframe-builder/views/comparateur_armes/index.php on line 242


-

-/3

+

Hawk Eye


Warning: Trying to access array offset on value of type bool in /var/www/warframe-builder/views/comparateur_armes/index.php on line 242

Deprecated: str_replace(): Passing null to parameter #3 ($subject) of type array|string is deprecated in /var/www/warframe-builder/views/comparateur_armes/index.php on line 242


-

-/5

+

Heated Charge


Warning: Trying to access array offset on value of type bool in /var/www/warframe-builder/views/comparateur_armes/index.php on line 242

Deprecated: str_replace(): Passing null to parameter #3 ($subject) of type array|string is deprecated in /var/www/warframe-builder/views/comparateur_armes/index.php on line 242


-

-/3

+

Heavy Warhead


Warning: Trying to access array offset on value of type bool in /var/www/warframe-builder/views/comparateur_armes/index.php on line 242

Deprecated: str_replace(): Passing null to parameter #3 ($subject) of type array|string is deprecated in /var/www/warframe-builder/views/comparateur_armes/index.php on line 242


-

-/5

+

Hollow Point


Warning: Trying to access array offset on value of type bool in /var/www/warframe-builder/views/comparateur_armes/index.php on line 242

Deprecated: str_replace(): Passing null to parameter #3 ($subject) of type array|string is deprecated in /var/www/warframe-builder/views/comparateur_armes/index.php on line 242


-

-/10

+

Hornet Strike


Warning: Trying to access array offset on value of type bool in /var/www/warframe-builder/views/comparateur_armes/index.php on line 242

Deprecated: str_replace(): Passing null to parameter #3 ($subject) of type array|string is deprecated in /var/www/warframe-builder/views/comparateur_armes/index.php on line 242


-

-/3

+

Hydraulic Barrel


Warning: Trying to access array offset on value of type bool in /var/www/warframe-builder/views/comparateur_armes/index.php on line 242

Deprecated: str_replace(): Passing null to parameter #3 ($subject) of type array|string is deprecated in /var/www/warframe-builder/views/comparateur_armes/index.php on line 242


-

-/5

+

Hydraulic Crosshairs


Warning: Trying to access array offset on value of type bool in /var/www/warframe-builder/views/comparateur_armes/index.php on line 242

Deprecated: str_replace(): Passing null to parameter #3 ($subject) of type array|string is deprecated in /var/www/warframe-builder/views/comparateur_armes/index.php on line 242


-

-/3

+

Ice Storm


Warning: Trying to access array offset on value of type bool in /var/www/warframe-builder/views/comparateur_armes/index.php on line 242

Deprecated: str_replace(): Passing null to parameter #3 ($subject) of type array|string is deprecated in /var/www/warframe-builder/views/comparateur_armes/index.php on line 242


-

-/3

+

Impaler Munitions


Warning: Trying to access array offset on value of type bool in /var/www/warframe-builder/views/comparateur_armes/index.php on line 242

Deprecated: str_replace(): Passing null to parameter #3 ($subject) of type array|string is deprecated in /var/www/warframe-builder/views/comparateur_armes/index.php on line 242


-

-/3

+

Jolt


Warning: Trying to access array offset on value of type bool in /var/www/warframe-builder/views/comparateur_armes/index.php on line 242

Deprecated: str_replace(): Passing null to parameter #3 ($subject) of type array|string is deprecated in /var/www/warframe-builder/views/comparateur_armes/index.php on line 242


-

-/5

+

Jugulus Spines


Warning: Trying to access array offset on value of type bool in /var/www/warframe-builder/views/comparateur_armes/index.php on line 242

Deprecated: str_replace(): Passing null to parameter #3 ($subject) of type array|string is deprecated in /var/www/warframe-builder/views/comparateur_armes/index.php on line 242


-

-/3

+

Lethal Momentum


Warning: Trying to access array offset on value of type bool in /var/www/warframe-builder/views/comparateur_armes/index.php on line 242

Deprecated: str_replace(): Passing null to parameter #3 ($subject) of type array|string is deprecated in /var/www/warframe-builder/views/comparateur_armes/index.php on line 242


-

-/5

+

Lethal Torrent


Warning: Trying to access array offset on value of type bool in /var/www/warframe-builder/views/comparateur_armes/index.php on line 242

Deprecated: str_replace(): Passing null to parameter #3 ($subject) of type array|string is deprecated in /var/www/warframe-builder/views/comparateur_armes/index.php on line 242


-

-/5

+

Loose Magazine

Warning: Trying to access array offset on value of type bool in /var/www/warframe-builder/views/comparateur_armes/index.php on line 242

Deprecated: str_replace(): Passing null to parameter #3 ($subject) of type array|string is deprecated in /var/www/warframe-builder/views/comparateur_armes/index.php on line 242


-

-/5

+

Pummel


Warning: Trying to access array offset on value of type bool in /var/www/warframe-builder/views/comparateur_armes/index.php on line 242

Deprecated: str_replace(): Passing null to parameter #3 ($subject) of type array|string is deprecated in /var/www/warframe-builder/views/comparateur_armes/index.php on line 242


-

-/5

+

Quickdraw


Warning: Trying to access array offset on value of type bool in /var/www/warframe-builder/views/comparateur_armes/index.php on line 242

Deprecated: str_replace(): Passing null to parameter #3 ($subject) of type array|string is deprecated in /var/www/warframe-builder/views/comparateur_armes/index.php on line 242


-

-/3

+

Razor Munitions


Warning: Trying to access array offset on value of type bool in /var/www/warframe-builder/views/comparateur_armes/index.php on line 242

Deprecated: str_replace(): Passing null to parameter #3 ($subject) of type array|string is deprecated in /var/www/warframe-builder/views/comparateur_armes/index.php on line 242


-

-/5

+

Razor Shot


Warning: Trying to access array offset on value of type bool in /var/www/warframe-builder/views/comparateur_armes/index.php on line 242

Deprecated: str_replace(): Passing null to parameter #3 ($subject) of type array|string is deprecated in /var/www/warframe-builder/views/comparateur_armes/index.php on line 242


-

-/3

+

Recuperate


Warning: Trying to access array offset on value of type bool in /var/www/warframe-builder/views/comparateur_armes/index.php on line 242

Deprecated: str_replace(): Passing null to parameter #3 ($subject) of type array|string is deprecated in /var/www/warframe-builder/views/comparateur_armes/index.php on line 242


-

-/3

+

Reflex Draw


Warning: Trying to access array offset on value of type bool in /var/www/warframe-builder/views/comparateur_armes/index.php on line 242

Deprecated: str_replace(): Passing null to parameter #3 ($subject) of type array|string is deprecated in /var/www/warframe-builder/views/comparateur_armes/index.php on line 242


-

-/0

+

Riven Mod


Warning: Trying to access array offset on value of type bool in /var/www/warframe-builder/views/comparateur_armes/index.php on line 242

Deprecated: str_replace(): Passing null to parameter #3 ($subject) of type array|string is deprecated in /var/www/warframe-builder/views/comparateur_armes/index.php on line 242


-

-/3

+

Ruinous Extension


Warning: Trying to access array offset on value of type bool in /var/www/warframe-builder/views/comparateur_armes/index.php on line 242

Deprecated: str_replace(): Passing null to parameter #3 ($subject) of type array|string is deprecated in /var/www/warframe-builder/views/comparateur_armes/index.php on line 242


-

-/5

+

Saxum Spittle


Warning: Trying to access array offset on value of type bool in /var/www/warframe-builder/views/comparateur_armes/index.php on line 242

Deprecated: str_replace(): Passing null to parameter #3 ($subject) of type array|string is deprecated in /var/www/warframe-builder/views/comparateur_armes/index.php on line 242


-

-/3

+

Scorch


Warning: Trying to access array offset on value of type bool in /var/www/warframe-builder/views/comparateur_armes/index.php on line 242

Deprecated: str_replace(): Passing null to parameter #3 ($subject) of type array|string is deprecated in /var/www/warframe-builder/views/comparateur_armes/index.php on line 242


-

-/3

+

Secondary Wind


Warning: Trying to access array offset on value of type bool in /var/www/warframe-builder/views/comparateur_armes/index.php on line 242

Deprecated: str_replace(): Passing null to parameter #3 ($subject) of type array|string is deprecated in /var/www/warframe-builder/views/comparateur_armes/index.php on line 242


-

-/5

+

Seeker


Warning: Trying to access array offset on value of type bool in /var/www/warframe-builder/views/comparateur_armes/index.php on line 242

Deprecated: str_replace(): Passing null to parameter #3 ($subject) of type array|string is deprecated in /var/www/warframe-builder/views/comparateur_armes/index.php on line 242


-

-/5

+

Sharpened Bullets


Warning: Trying to access array offset on value of type bool in /var/www/warframe-builder/views/comparateur_armes/index.php on line 242

Deprecated: str_replace(): Passing null to parameter #3 ($subject) of type array|string is deprecated in /var/www/warframe-builder/views/comparateur_armes/index.php on line 242


-

-/5

+

Slip Magazine


Warning: Trying to access array offset on value of type bool in /var/www/warframe-builder/views/comparateur_armes/index.php on line 242

Deprecated: str_replace(): Passing null to parameter #3 ($subject) of type array|string is deprecated in /var/www/warframe-builder/views/comparateur_armes/index.php on line 242


-

-/3

+

Spry Sights


Warning: Trying to access array offset on value of type bool in /var/www/warframe-builder/views/comparateur_armes/index.php on line 242

Deprecated: str_replace(): Passing null to parameter #3 ($subject) of type array|string is deprecated in /var/www/warframe-builder/views/comparateur_armes/index.php on line 242


-

-/3

+

Steady Hands


Warning: Trying to access array offset on value of type bool in /var/www/warframe-builder/views/comparateur_armes/index.php on line 242

Deprecated: str_replace(): Passing null to parameter #3 ($subject) of type array|string is deprecated in /var/www/warframe-builder/views/comparateur_armes/index.php on line 242


-

-/3

+

Strafing Slide


Warning: Trying to access array offset on value of type bool in /var/www/warframe-builder/views/comparateur_armes/index.php on line 242

Deprecated: str_replace(): Passing null to parameter #3 ($subject) of type array|string is deprecated in /var/www/warframe-builder/views/comparateur_armes/index.php on line 242


-

-/3

+

Stunning Speed


Warning: Trying to access array offset on value of type bool in /var/www/warframe-builder/views/comparateur_armes/index.php on line 242

Deprecated: str_replace(): Passing null to parameter #3 ($subject) of type array|string is deprecated in /var/www/warframe-builder/views/comparateur_armes/index.php on line 242


-

-/3

+

Suppress


Warning: Trying to access array offset on value of type bool in /var/www/warframe-builder/views/comparateur_armes/index.php on line 242

Deprecated: str_replace(): Passing null to parameter #3 ($subject) of type array|string is deprecated in /var/www/warframe-builder/views/comparateur_armes/index.php on line 242


-

-/5

+

Sure Shot


Warning: Trying to access array offset on value of type bool in /var/www/warframe-builder/views/comparateur_armes/index.php on line 242

Deprecated: str_replace(): Passing null to parameter #3 ($subject) of type array|string is deprecated in /var/www/warframe-builder/views/comparateur_armes/index.php on line 242


-

-/3

+

Synth Charge

Warning: Trying to access array offset on value of type bool in /var/www/warframe-builder/views/comparateur_armes/index.php on line 242

Deprecated: str_replace(): Passing null to parameter #3 ($subject) of type array|string is deprecated in /var/www/warframe-builder/views/comparateur_armes/index.php on line 242


-

-/5

+

Tainted Clip


Warning: Trying to access array offset on value of type bool in /var/www/warframe-builder/views/comparateur_armes/index.php on line 242

Deprecated: str_replace(): Passing null to parameter #3 ($subject) of type array|string is deprecated in /var/www/warframe-builder/views/comparateur_armes/index.php on line 242


-

-/5

+

Target Cracker


Warning: Trying to access array offset on value of type bool in /var/www/warframe-builder/views/comparateur_armes/index.php on line 242

Deprecated: str_replace(): Passing null to parameter #3 ($subject) of type array|string is deprecated in /var/www/warframe-builder/views/comparateur_armes/index.php on line 242


-

-/5

+

Targeting Subsystem


Warning: Trying to access array offset on value of type bool in /var/www/warframe-builder/views/comparateur_armes/index.php on line 242

Deprecated: str_replace(): Passing null to parameter #3 ($subject) of type array|string is deprecated in /var/www/warframe-builder/views/comparateur_armes/index.php on line 242


-

-/5

+

Trick Mag
Akjagara
Too many mods equipped, maximum 8 for export
|
|
|
Sustained DPS vs Grineer:
0
|
|
Sustained DPS vs Corpus:
0
|
|
Sustained DPS vs Infested:
0
|
|
Sustained DPS vs Tenno:
0
|
Burst DPS vs Corrupted:
0
|
Sustained DPS vs Corrupted:
0
Shot detail (base)
Impact

4.50

Puncture

4.50

Slash

21.00

---

Total

30.00
Shot detail
Impact

4.50

Puncture

4.50

Slash

21.00

---

Total

0
Statistics (base)
Accuracy

8.70

Bullets

2.00

Burst rate of fire

20.00

Delay between shots

0.19

Fire rate

999.00

Critical multiplier

2.00

x
Critical chance

6.00

%
Status

28.00

%
Status Probability

28.00

%
Magazine

36

Reload

2.30

Ammo

210

Time firing

0

%

Ammo duration

0

s
Statistics
Accuracy

8.70

Bullets

2.00

Burst rate of fire

20.00

Delay between shots

0.19

Fire rate

999.00

Critical multiplier

2.00

x
Critical chance

6.00

%
Status

28.00

%
Status Probability

28.00

%
Magazine

36

Reload

2.30

Ammo

210

Time firing

0

%

Ammo duration

0

s
impact:4.5;penetration:4.5;tranchant:21;explosif:0;corrosif:0;gaz:0;magnetique:0;radiation:0;viral:0;feu:0;glace:0;electrique:0;poison:0;precision:8.7;balles:2;cadence_de_tir_burst:20;delai_tirs:0.19;cadence_de_tir:999;critique:6|2;status:28;chargeur:36;recharger:2.3;munitions:210;type:type_b
3|0|0|0|0|0|0|0|3
Damage (burst)
Grineer
Corpus
Damage (sustained)
Grineer
Corpus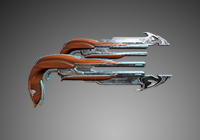 Mods (burst)
Mods (sustained)

Warning: Trying to access array offset on value of type bool in /var/www/warframe-builder/views/comparateur_armes/index.php on line 242

Deprecated: str_replace(): Passing null to parameter #3 ($subject) of type array|string is deprecated in /var/www/warframe-builder/views/comparateur_armes/index.php on line 242


-

-/3

+

Air Recon


Warning: Trying to access array offset on value of type bool in /var/www/warframe-builder/views/comparateur_armes/index.php on line 242

Deprecated: str_replace(): Passing null to parameter #3 ($subject) of type array|string is deprecated in /var/www/warframe-builder/views/comparateur_armes/index.php on line 242


-

-/5

+

Amalgam Barrel Diffusion


Warning: Trying to access array offset on value of type bool in /var/www/warframe-builder/views/comparateur_armes/index.php on line 242

Deprecated: str_replace(): Passing null to parameter #3 ($subject) of type array|string is deprecated in /var/www/warframe-builder/views/comparateur_armes/index.php on line 242


-

-/5

+

Anemic Agility


Warning: Trying to access array offset on value of type bool in /var/www/warframe-builder/views/comparateur_armes/index.php on line 242

Deprecated: str_replace(): Passing null to parameter #3 ($subject) of type array|string is deprecated in /var/www/warframe-builder/views/comparateur_armes/index.php on line 242


-

-/5

+

Augur Pact


Warning: Trying to access array offset on value of type bool in /var/www/warframe-builder/views/comparateur_armes/index.php on line 242

Deprecated: str_replace(): Passing null to parameter #3 ($subject) of type array|string is deprecated in /var/www/warframe-builder/views/comparateur_armes/index.php on line 242


-

-/5

+

Augur Seeker


Warning: Trying to access array offset on value of type bool in /var/www/warframe-builder/views/comparateur_armes/index.php on line 242

Deprecated: str_replace(): Passing null to parameter #3 ($subject) of type array|string is deprecated in /var/www/warframe-builder/views/comparateur_armes/index.php on line 242


-

-/5

+

Barrel Diffusion


Warning: Trying to access array offset on value of type bool in /var/www/warframe-builder/views/comparateur_armes/index.php on line 242

Deprecated: str_replace(): Passing null to parameter #3 ($subject) of type array|string is deprecated in /var/www/warframe-builder/views/comparateur_armes/index.php on line 242


-

-/3

+

Blind Shot


Warning: Trying to access array offset on value of type bool in /var/www/warframe-builder/views/comparateur_armes/index.php on line 242

Deprecated: str_replace(): Passing null to parameter #3 ($subject) of type array|string is deprecated in /var/www/warframe-builder/views/comparateur_armes/index.php on line 242


-

-/5

+

Bore


Warning: Trying to access array offset on value of type bool in /var/www/warframe-builder/views/comparateur_armes/index.php on line 242

Deprecated: str_replace(): Passing null to parameter #3 ($subject) of type array|string is deprecated in /var/www/warframe-builder/views/comparateur_armes/index.php on line 242


-

-/3

+

Calculated Victory


Warning: Trying to access array offset on value of type bool in /var/www/warframe-builder/views/comparateur_armes/index.php on line 242

Deprecated: str_replace(): Passing null to parameter #3 ($subject) of type array|string is deprecated in /var/www/warframe-builder/views/comparateur_armes/index.php on line 242


-

-/5

+

Carnis Stinger


Warning: Trying to access array offset on value of type bool in /var/www/warframe-builder/views/comparateur_armes/index.php on line 242

Deprecated: str_replace(): Passing null to parameter #3 ($subject) of type array|string is deprecated in /var/www/warframe-builder/views/comparateur_armes/index.php on line 242


-

-/5

+

Concussion Rounds


Warning: Trying to access array offset on value of type bool in /var/www/warframe-builder/views/comparateur_armes/index.php on line 242

Deprecated: str_replace(): Passing null to parameter #3 ($subject) of type array|string is deprecated in /var/www/warframe-builder/views/comparateur_armes/index.php on line 242


-

-/5

+

Convulsion


Warning: Trying to access array offset on value of type bool in /var/www/warframe-builder/views/comparateur_armes/index.php on line 242

Deprecated: str_replace(): Passing null to parameter #3 ($subject) of type array|string is deprecated in /var/www/warframe-builder/views/comparateur_armes/index.php on line 242


-

-/5

+

Creeping Bullseye


Warning: Trying to access array offset on value of type bool in /var/www/warframe-builder/views/comparateur_armes/index.php on line 242

Deprecated: str_replace(): Passing null to parameter #3 ($subject) of type array|string is deprecated in /var/www/warframe-builder/views/comparateur_armes/index.php on line 242


-

-/5

+

Deep Freeze


Warning: Trying to access array offset on value of type bool in /var/www/warframe-builder/views/comparateur_armes/index.php on line 242

Deprecated: str_replace(): Passing null to parameter #3 ($subject) of type array|string is deprecated in /var/www/warframe-builder/views/comparateur_armes/index.php on line 242


-

-/3

+

Eject Magazine


Warning: Trying to access array offset on value of type bool in /var/www/warframe-builder/views/comparateur_armes/index.php on line 242

Deprecated: str_replace(): Passing null to parameter #3 ($subject) of type array|string is deprecated in /var/www/warframe-builder/views/comparateur_armes/index.php on line 242


-

-/5

+

Embedded Catalyzer


Warning: Trying to access array offset on value of type bool in /var/www/warframe-builder/views/comparateur_armes/index.php on line 242

Deprecated: str_replace(): Passing null to parameter #3 ($subject) of type array|string is deprecated in /var/www/warframe-builder/views/comparateur_armes/index.php on line 242


-

-/10

+

Energizing Shot


Warning: Trying to access array offset on value of type bool in /var/www/warframe-builder/views/comparateur_armes/index.php on line 242

Deprecated: str_replace(): Passing null to parameter #3 ($subject) of type array|string is deprecated in /var/www/warframe-builder/views/comparateur_armes/index.php on line 242


-

-/5

+

Expel Corpus


Warning: Trying to access array offset on value of type bool in /var/www/warframe-builder/views/comparateur_armes/index.php on line 242

Deprecated: str_replace(): Passing null to parameter #3 ($subject) of type array|string is deprecated in /var/www/warframe-builder/views/comparateur_armes/index.php on line 242


-

-/5

+

Expel Corrupted


Warning: Trying to access array offset on value of type bool in /var/www/warframe-builder/views/comparateur_armes/index.php on line 242

Deprecated: str_replace(): Passing null to parameter #3 ($subject) of type array|string is deprecated in /var/www/warframe-builder/views/comparateur_armes/index.php on line 242


-

-/5

+

Expel Grineer


Warning: Trying to access array offset on value of type bool in /var/www/warframe-builder/views/comparateur_armes/index.php on line 242

Deprecated: str_replace(): Passing null to parameter #3 ($subject) of type array|string is deprecated in /var/www/warframe-builder/views/comparateur_armes/index.php on line 242


-

-/5

+

Expel Infested

Warning: Trying to access array offset on value of type bool in /var/www/warframe-builder/views/comparateur_armes/index.php on line 242

Deprecated: str_replace(): Passing null to parameter #3 ($subject) of type array|string is deprecated in /var/www/warframe-builder/views/comparateur_armes/index.php on line 242


-

-/3

+

Frostbite


Warning: Trying to access array offset on value of type bool in /var/www/warframe-builder/views/comparateur_armes/index.php on line 242

Deprecated: str_replace(): Passing null to parameter #3 ($subject) of type array|string is deprecated in /var/www/warframe-builder/views/comparateur_armes/index.php on line 242


-

-/5

+

Full Capacity


Warning: Trying to access array offset on value of type bool in /var/www/warframe-builder/views/comparateur_armes/index.php on line 242

Deprecated: str_replace(): Passing null to parameter #3 ($subject) of type array|string is deprecated in /var/www/warframe-builder/views/comparateur_armes/index.php on line 242


-

-/3

+

Fulmination


Warning: Trying to access array offset on value of type bool in /var/www/warframe-builder/views/comparateur_armes/index.php on line 242

Deprecated: str_replace(): Passing null to parameter #3 ($subject) of type array|string is deprecated in /var/www/warframe-builder/views/comparateur_armes/index.php on line 242


-

-/10

+

Galvanized Crosshairs


Warning: Trying to access array offset on value of type bool in /var/www/warframe-builder/views/comparateur_armes/index.php on line 242

Deprecated: str_replace(): Passing null to parameter #3 ($subject) of type array|string is deprecated in /var/www/warframe-builder/views/comparateur_armes/index.php on line 242


-

-/10

+

Galvanized Diffusion


Warning: Trying to access array offset on value of type bool in /var/www/warframe-builder/views/comparateur_armes/index.php on line 242

Deprecated: str_replace(): Passing null to parameter #3 ($subject) of type array|string is deprecated in /var/www/warframe-builder/views/comparateur_armes/index.php on line 242


-

-/10

+

Galvanized Shot


Warning: Trying to access array offset on value of type bool in /var/www/warframe-builder/views/comparateur_armes/index.php on line 242

Deprecated: str_replace(): Passing null to parameter #3 ($subject) of type array|string is deprecated in /var/www/warframe-builder/views/comparateur_armes/index.php on line 242


-

-/5

+

Gunslinger


Warning: Trying to access array offset on value of type bool in /var/www/warframe-builder/views/comparateur_armes/index.php on line 242

Deprecated: str_replace(): Passing null to parameter #3 ($subject) of type array|string is deprecated in /var/www/warframe-builder/views/comparateur_armes/index.php on line 242


-

-/3

+

Hawk Eye


Warning: Trying to access array offset on value of type bool in /var/www/warframe-builder/views/comparateur_armes/index.php on line 242

Deprecated: str_replace(): Passing null to parameter #3 ($subject) of type array|string is deprecated in /var/www/warframe-builder/views/comparateur_armes/index.php on line 242


-

-/5

+

Heated Charge


Warning: Trying to access array offset on value of type bool in /var/www/warframe-builder/views/comparateur_armes/index.php on line 242

Deprecated: str_replace(): Passing null to parameter #3 ($subject) of type array|string is deprecated in /var/www/warframe-builder/views/comparateur_armes/index.php on line 242


-

-/3

+

Heavy Warhead


Warning: Trying to access array offset on value of type bool in /var/www/warframe-builder/views/comparateur_armes/index.php on line 242

Deprecated: str_replace(): Passing null to parameter #3 ($subject) of type array|string is deprecated in /var/www/warframe-builder/views/comparateur_armes/index.php on line 242


-

-/5

+

Hollow Point


Warning: Trying to access array offset on value of type bool in /var/www/warframe-builder/views/comparateur_armes/index.php on line 242

Deprecated: str_replace(): Passing null to parameter #3 ($subject) of type array|string is deprecated in /var/www/warframe-builder/views/comparateur_armes/index.php on line 242


-

-/10

+

Hornet Strike


Warning: Trying to access array offset on value of type bool in /var/www/warframe-builder/views/comparateur_armes/index.php on line 242

Deprecated: str_replace(): Passing null to parameter #3 ($subject) of type array|string is deprecated in /var/www/warframe-builder/views/comparateur_armes/index.php on line 242


-

-/3

+

Hydraulic Barrel


Warning: Trying to access array offset on value of type bool in /var/www/warframe-builder/views/comparateur_armes/index.php on line 242

Deprecated: str_replace(): Passing null to parameter #3 ($subject) of type array|string is deprecated in /var/www/warframe-builder/views/comparateur_armes/index.php on line 242


-

-/5

+

Hydraulic Crosshairs


Warning: Trying to access array offset on value of type bool in /var/www/warframe-builder/views/comparateur_armes/index.php on line 242

Deprecated: str_replace(): Passing null to parameter #3 ($subject) of type array|string is deprecated in /var/www/warframe-builder/views/comparateur_armes/index.php on line 242


-

-/3

+

Ice Storm


Warning: Trying to access array offset on value of type bool in /var/www/warframe-builder/views/comparateur_armes/index.php on line 242

Deprecated: str_replace(): Passing null to parameter #3 ($subject) of type array|string is deprecated in /var/www/warframe-builder/views/comparateur_armes/index.php on line 242


-

-/3

+

Impaler Munitions


Warning: Trying to access array offset on value of type bool in /var/www/warframe-builder/views/comparateur_armes/index.php on line 242

Deprecated: str_replace(): Passing null to parameter #3 ($subject) of type array|string is deprecated in /var/www/warframe-builder/views/comparateur_armes/index.php on line 242


-

-/3

+

Jolt


Warning: Trying to access array offset on value of type bool in /var/www/warframe-builder/views/comparateur_armes/index.php on line 242

Deprecated: str_replace(): Passing null to parameter #3 ($subject) of type array|string is deprecated in /var/www/warframe-builder/views/comparateur_armes/index.php on line 242


-

-/5

+

Jugulus Spines


Warning: Trying to access array offset on value of type bool in /var/www/warframe-builder/views/comparateur_armes/index.php on line 242

Deprecated: str_replace(): Passing null to parameter #3 ($subject) of type array|string is deprecated in /var/www/warframe-builder/views/comparateur_armes/index.php on line 242


-

-/3

+

Lethal Momentum


Warning: Trying to access array offset on value of type bool in /var/www/warframe-builder/views/comparateur_armes/index.php on line 242

Deprecated: str_replace(): Passing null to parameter #3 ($subject) of type array|string is deprecated in /var/www/warframe-builder/views/comparateur_armes/index.php on line 242


-

-/5

+

Lethal Torrent


Warning: Trying to access array offset on value of type bool in /var/www/warframe-builder/views/comparateur_armes/index.php on line 242

Deprecated: str_replace(): Passing null to parameter #3 ($subject) of type array|string is deprecated in /var/www/warframe-builder/views/comparateur_armes/index.php on line 242


-

-/5

+

Loose Magazine

Warning: Trying to access array offset on value of type bool in /var/www/warframe-builder/views/comparateur_armes/index.php on line 242

Deprecated: str_replace(): Passing null to parameter #3 ($subject) of type array|string is deprecated in /var/www/warframe-builder/views/comparateur_armes/index.php on line 242


-

-/5

+

Pummel


Warning: Trying to access array offset on value of type bool in /var/www/warframe-builder/views/comparateur_armes/index.php on line 242

Deprecated: str_replace(): Passing null to parameter #3 ($subject) of type array|string is deprecated in /var/www/warframe-builder/views/comparateur_armes/index.php on line 242


-

-/5

+

Quickdraw


Warning: Trying to access array offset on value of type bool in /var/www/warframe-builder/views/comparateur_armes/index.php on line 242

Deprecated: str_replace(): Passing null to parameter #3 ($subject) of type array|string is deprecated in /var/www/warframe-builder/views/comparateur_armes/index.php on line 242


-

-/3

+

Razor Munitions


Warning: Trying to access array offset on value of type bool in /var/www/warframe-builder/views/comparateur_armes/index.php on line 242

Deprecated: str_replace(): Passing null to parameter #3 ($subject) of type array|string is deprecated in /var/www/warframe-builder/views/comparateur_armes/index.php on line 242


-

-/5

+

Razor Shot


Warning: Trying to access array offset on value of type bool in /var/www/warframe-builder/views/comparateur_armes/index.php on line 242

Deprecated: str_replace(): Passing null to parameter #3 ($subject) of type array|string is deprecated in /var/www/warframe-builder/views/comparateur_armes/index.php on line 242


-

-/3

+

Recuperate


Warning: Trying to access array offset on value of type bool in /var/www/warframe-builder/views/comparateur_armes/index.php on line 242

Deprecated: str_replace(): Passing null to parameter #3 ($subject) of type array|string is deprecated in /var/www/warframe-builder/views/comparateur_armes/index.php on line 242


-

-/3

+

Reflex Draw


Warning: Trying to access array offset on value of type bool in /var/www/warframe-builder/views/comparateur_armes/index.php on line 242

Deprecated: str_replace(): Passing null to parameter #3 ($subject) of type array|string is deprecated in /var/www/warframe-builder/views/comparateur_armes/index.php on line 242


-

-/0

+

Riven Mod


Warning: Trying to access array offset on value of type bool in /var/www/warframe-builder/views/comparateur_armes/index.php on line 242

Deprecated: str_replace(): Passing null to parameter #3 ($subject) of type array|string is deprecated in /var/www/warframe-builder/views/comparateur_armes/index.php on line 242


-

-/3

+

Ruinous Extension


Warning: Trying to access array offset on value of type bool in /var/www/warframe-builder/views/comparateur_armes/index.php on line 242

Deprecated: str_replace(): Passing null to parameter #3 ($subject) of type array|string is deprecated in /var/www/warframe-builder/views/comparateur_armes/index.php on line 242


-

-/5

+

Saxum Spittle


Warning: Trying to access array offset on value of type bool in /var/www/warframe-builder/views/comparateur_armes/index.php on line 242

Deprecated: str_replace(): Passing null to parameter #3 ($subject) of type array|string is deprecated in /var/www/warframe-builder/views/comparateur_armes/index.php on line 242


-

-/3

+

Scorch


Warning: Trying to access array offset on value of type bool in /var/www/warframe-builder/views/comparateur_armes/index.php on line 242

Deprecated: str_replace(): Passing null to parameter #3 ($subject) of type array|string is deprecated in /var/www/warframe-builder/views/comparateur_armes/index.php on line 242


-

-/3

+

Secondary Wind


Warning: Trying to access array offset on value of type bool in /var/www/warframe-builder/views/comparateur_armes/index.php on line 242

Deprecated: str_replace(): Passing null to parameter #3 ($subject) of type array|string is deprecated in /var/www/warframe-builder/views/comparateur_armes/index.php on line 242


-

-/5

+

Seeker


Warning: Trying to access array offset on value of type bool in /var/www/warframe-builder/views/comparateur_armes/index.php on line 242

Deprecated: str_replace(): Passing null to parameter #3 ($subject) of type array|string is deprecated in /var/www/warframe-builder/views/comparateur_armes/index.php on line 242


-

-/5

+

Sharpened Bullets


Warning: Trying to access array offset on value of type bool in /var/www/warframe-builder/views/comparateur_armes/index.php on line 242

Deprecated: str_replace(): Passing null to parameter #3 ($subject) of type array|string is deprecated in /var/www/warframe-builder/views/comparateur_armes/index.php on line 242


-

-/5

+

Slip Magazine


Warning: Trying to access array offset on value of type bool in /var/www/warframe-builder/views/comparateur_armes/index.php on line 242

Deprecated: str_replace(): Passing null to parameter #3 ($subject) of type array|string is deprecated in /var/www/warframe-builder/views/comparateur_armes/index.php on line 242


-

-/3

+

Spry Sights


Warning: Trying to access array offset on value of type bool in /var/www/warframe-builder/views/comparateur_armes/index.php on line 242

Deprecated: str_replace(): Passing null to parameter #3 ($subject) of type array|string is deprecated in /var/www/warframe-builder/views/comparateur_armes/index.php on line 242


-

-/3

+

Steady Hands


Warning: Trying to access array offset on value of type bool in /var/www/warframe-builder/views/comparateur_armes/index.php on line 242

Deprecated: str_replace(): Passing null to parameter #3 ($subject) of type array|string is deprecated in /var/www/warframe-builder/views/comparateur_armes/index.php on line 242


-

-/3

+

Strafing Slide


Warning: Trying to access array offset on value of type bool in /var/www/warframe-builder/views/comparateur_armes/index.php on line 242

Deprecated: str_replace(): Passing null to parameter #3 ($subject) of type array|string is deprecated in /var/www/warframe-builder/views/comparateur_armes/index.php on line 242


-

-/3

+

Stunning Speed


Warning: Trying to access array offset on value of type bool in /var/www/warframe-builder/views/comparateur_armes/index.php on line 242

Deprecated: str_replace(): Passing null to parameter #3 ($subject) of type array|string is deprecated in /var/www/warframe-builder/views/comparateur_armes/index.php on line 242


-

-/3

+

Suppress


Warning: Trying to access array offset on value of type bool in /var/www/warframe-builder/views/comparateur_armes/index.php on line 242

Deprecated: str_replace(): Passing null to parameter #3 ($subject) of type array|string is deprecated in /var/www/warframe-builder/views/comparateur_armes/index.php on line 242


-

-/5

+

Sure Shot


Warning: Trying to access array offset on value of type bool in /var/www/warframe-builder/views/comparateur_armes/index.php on line 242

Deprecated: str_replace(): Passing null to parameter #3 ($subject) of type array|string is deprecated in /var/www/warframe-builder/views/comparateur_armes/index.php on line 242


-

-/3

+

Synth Charge

Warning: Trying to access array offset on value of type bool in /var/www/warframe-builder/views/comparateur_armes/index.php on line 242

Deprecated: str_replace(): Passing null to parameter #3 ($subject) of type array|string is deprecated in /var/www/warframe-builder/views/comparateur_armes/index.php on line 242


-

-/5

+

Tainted Clip


Warning: Trying to access array offset on value of type bool in /var/www/warframe-builder/views/comparateur_armes/index.php on line 242

Deprecated: str_replace(): Passing null to parameter #3 ($subject) of type array|string is deprecated in /var/www/warframe-builder/views/comparateur_armes/index.php on line 242


-

-/5

+

Target Cracker


Warning: Trying to access array offset on value of type bool in /var/www/warframe-builder/views/comparateur_armes/index.php on line 242

Deprecated: str_replace(): Passing null to parameter #3 ($subject) of type array|string is deprecated in /var/www/warframe-builder/views/comparateur_armes/index.php on line 242


-

-/5

+

Targeting Subsystem


Warning: Trying to access array offset on value of type bool in /var/www/warframe-builder/views/comparateur_armes/index.php on line 242

Deprecated: str_replace(): Passing null to parameter #3 ($subject) of type array|string is deprecated in /var/www/warframe-builder/views/comparateur_armes/index.php on line 242


-

-/5

+

Trick Mag
Akjagara Prime
Too many mods equipped, maximum 8 for export
|
|
|
Sustained DPS vs Grineer:
0
|
|
Sustained DPS vs Corpus:
0
|
|
Sustained DPS vs Infested:
0
|
|
Sustained DPS vs Tenno:
0
|
Burst DPS vs Corrupted:
0
|
Sustained DPS vs Corrupted:
0
Shot detail (base)
Impact

3.60

Puncture

3.60

Slash

28.80

---

Total

36.00
Shot detail
Impact

3.60

Puncture

3.60

Slash

28.80

---

Total

0
Statistics (base)
Accuracy

33.30

Bullets

2.00

Burst rate of fire

20.00

Delay between shots

0.15

Fire rate

999.00

Critical multiplier

2.20

x
Critical chance

18.00

%
Status

32.00

%
Status Probability

32.00

%
Magazine

40

Reload

1.40

Ammo

320

Time firing

0

%

Ammo duration

0

s
Statistics
Accuracy

33.30

Bullets

2.00

Burst rate of fire

20.00

Delay between shots

0.15

Fire rate

999.00

Critical multiplier

2.20

x
Critical chance

18.00

%
Status

32.00

%
Status Probability

32.00

%
Magazine

40

Reload

1.40

Ammo

320

Time firing

0

%

Ammo duration

0

s
impact:3.6;penetration:3.6;tranchant:28.8;explosif:0;corrosif:0;gaz:0;magnetique:0;radiation:0;viral:0;feu:0;glace:0;electrique:0;poison:0;precision:33.3;balles:2;cadence_de_tir_burst:20;delai_tirs:0.15;cadence_de_tir:999;critique:18|2.2;status:32;chargeur:40;recharger:1.4;munitions:320;type:type_b
2|2|0|0|0|0|0|0|3
Damage (burst)
Grineer
Corpus
Damage (sustained)
Grineer
Corpus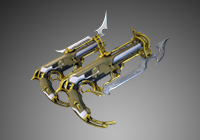 Mods (burst)
Mods (sustained)

Warning: Trying to access array offset on value of type bool in /var/www/warframe-builder/views/comparateur_armes/index.php on line 242

Deprecated: str_replace(): Passing null to parameter #3 ($subject) of type array|string is deprecated in /var/www/warframe-builder/views/comparateur_armes/index.php on line 242


-

-/3

+

Air Recon


Warning: Trying to access array offset on value of type bool in /var/www/warframe-builder/views/comparateur_armes/index.php on line 242

Deprecated: str_replace(): Passing null to parameter #3 ($subject) of type array|string is deprecated in /var/www/warframe-builder/views/comparateur_armes/index.php on line 242


-

-/5

+

Amalgam Barrel Diffusion


Warning: Trying to access array offset on value of type bool in /var/www/warframe-builder/views/comparateur_armes/index.php on line 242

Deprecated: str_replace(): Passing null to parameter #3 ($subject) of type array|string is deprecated in /var/www/warframe-builder/views/comparateur_armes/index.php on line 242


-

-/5

+

Anemic Agility


Warning: Trying to access array offset on value of type bool in /var/www/warframe-builder/views/comparateur_armes/index.php on line 242

Deprecated: str_replace(): Passing null to parameter #3 ($subject) of type array|string is deprecated in /var/www/warframe-builder/views/comparateur_armes/index.php on line 242


-

-/5

+

Augur Pact


Warning: Trying to access array offset on value of type bool in /var/www/warframe-builder/views/comparateur_armes/index.php on line 242

Deprecated: str_replace(): Passing null to parameter #3 ($subject) of type array|string is deprecated in /var/www/warframe-builder/views/comparateur_armes/index.php on line 242


-

-/5

+

Augur Seeker


Warning: Trying to access array offset on value of type bool in /var/www/warframe-builder/views/comparateur_armes/index.php on line 242

Deprecated: str_replace(): Passing null to parameter #3 ($subject) of type array|string is deprecated in /var/www/warframe-builder/views/comparateur_armes/index.php on line 242


-

-/5

+

Barrel Diffusion


Warning: Trying to access array offset on value of type bool in /var/www/warframe-builder/views/comparateur_armes/index.php on line 242

Deprecated: str_replace(): Passing null to parameter #3 ($subject) of type array|string is deprecated in /var/www/warframe-builder/views/comparateur_armes/index.php on line 242


-

-/3

+

Blind Shot


Warning: Trying to access array offset on value of type bool in /var/www/warframe-builder/views/comparateur_armes/index.php on line 242

Deprecated: str_replace(): Passing null to parameter #3 ($subject) of type array|string is deprecated in /var/www/warframe-builder/views/comparateur_armes/index.php on line 242


-

-/5

+

Bore


Warning: Trying to access array offset on value of type bool in /var/www/warframe-builder/views/comparateur_armes/index.php on line 242

Deprecated: str_replace(): Passing null to parameter #3 ($subject) of type array|string is deprecated in /var/www/warframe-builder/views/comparateur_armes/index.php on line 242


-

-/3

+

Calculated Victory


Warning: Trying to access array offset on value of type bool in /var/www/warframe-builder/views/comparateur_armes/index.php on line 242

Deprecated: str_replace(): Passing null to parameter #3 ($subject) of type array|string is deprecated in /var/www/warframe-builder/views/comparateur_armes/index.php on line 242


-

-/5

+

Carnis Stinger


Warning: Trying to access array offset on value of type bool in /var/www/warframe-builder/views/comparateur_armes/index.php on line 242

Deprecated: str_replace(): Passing null to parameter #3 ($subject) of type array|string is deprecated in /var/www/warframe-builder/views/comparateur_armes/index.php on line 242


-

-/5

+

Concussion Rounds


Warning: Trying to access array offset on value of type bool in /var/www/warframe-builder/views/comparateur_armes/index.php on line 242

Deprecated: str_replace(): Passing null to parameter #3 ($subject) of type array|string is deprecated in /var/www/warframe-builder/views/comparateur_armes/index.php on line 242


-

-/5

+

Convulsion


Warning: Trying to access array offset on value of type bool in /var/www/warframe-builder/views/comparateur_armes/index.php on line 242

Deprecated: str_replace(): Passing null to parameter #3 ($subject) of type array|string is deprecated in /var/www/warframe-builder/views/comparateur_armes/index.php on line 242


-

-/5

+

Creeping Bullseye


Warning: Trying to access array offset on value of type bool in /var/www/warframe-builder/views/comparateur_armes/index.php on line 242

Deprecated: str_replace(): Passing null to parameter #3 ($subject) of type array|string is deprecated in /var/www/warframe-builder/views/comparateur_armes/index.php on line 242


-

-/5

+

Deep Freeze


Warning: Trying to access array offset on value of type bool in /var/www/warframe-builder/views/comparateur_armes/index.php on line 242

Deprecated: str_replace(): Passing null to parameter #3 ($subject) of type array|string is deprecated in /var/www/warframe-builder/views/comparateur_armes/index.php on line 242


-

-/3

+

Eject Magazine


Warning: Trying to access array offset on value of type bool in /var/www/warframe-builder/views/comparateur_armes/index.php on line 242

Deprecated: str_replace(): Passing null to parameter #3 ($subject) of type array|string is deprecated in /var/www/warframe-builder/views/comparateur_armes/index.php on line 242


-

-/5

+

Embedded Catalyzer


Warning: Trying to access array offset on value of type bool in /var/www/warframe-builder/views/comparateur_armes/index.php on line 242

Deprecated: str_replace(): Passing null to parameter #3 ($subject) of type array|string is deprecated in /var/www/warframe-builder/views/comparateur_armes/index.php on line 242


-

-/10

+

Energizing Shot


Warning: Trying to access array offset on value of type bool in /var/www/warframe-builder/views/comparateur_armes/index.php on line 242

Deprecated: str_replace(): Passing null to parameter #3 ($subject) of type array|string is deprecated in /var/www/warframe-builder/views/comparateur_armes/index.php on line 242


-

-/5

+

Expel Corpus


Warning: Trying to access array offset on value of type bool in /var/www/warframe-builder/views/comparateur_armes/index.php on line 242

Deprecated: str_replace(): Passing null to parameter #3 ($subject) of type array|string is deprecated in /var/www/warframe-builder/views/comparateur_armes/index.php on line 242


-

-/5

+

Expel Corrupted


Warning: Trying to access array offset on value of type bool in /var/www/warframe-builder/views/comparateur_armes/index.php on line 242

Deprecated: str_replace(): Passing null to parameter #3 ($subject) of type array|string is deprecated in /var/www/warframe-builder/views/comparateur_armes/index.php on line 242


-

-/5

+

Expel Grineer


Warning: Trying to access array offset on value of type bool in /var/www/warframe-builder/views/comparateur_armes/index.php on line 242

Deprecated: str_replace(): Passing null to parameter #3 ($subject) of type array|string is deprecated in /var/www/warframe-builder/views/comparateur_armes/index.php on line 242


-

-/5

+

Expel Infested

Warning: Trying to access array offset on value of type bool in /var/www/warframe-builder/views/comparateur_armes/index.php on line 242

Deprecated: str_replace(): Passing null to parameter #3 ($subject) of type array|string is deprecated in /var/www/warframe-builder/views/comparateur_armes/index.php on line 242


-

-/3

+

Frostbite


Warning: Trying to access array offset on value of type bool in /var/www/warframe-builder/views/comparateur_armes/index.php on line 242

Deprecated: str_replace(): Passing null to parameter #3 ($subject) of type array|string is deprecated in /var/www/warframe-builder/views/comparateur_armes/index.php on line 242


-

-/5

+

Full Capacity


Warning: Trying to access array offset on value of type bool in /var/www/warframe-builder/views/comparateur_armes/index.php on line 242

Deprecated: str_replace(): Passing null to parameter #3 ($subject) of type array|string is deprecated in /var/www/warframe-builder/views/comparateur_armes/index.php on line 242


-

-/3

+

Fulmination


Warning: Trying to access array offset on value of type bool in /var/www/warframe-builder/views/comparateur_armes/index.php on line 242

Deprecated: str_replace(): Passing null to parameter #3 ($subject) of type array|string is deprecated in /var/www/warframe-builder/views/comparateur_armes/index.php on line 242


-

-/10

+

Galvanized Crosshairs


Warning: Trying to access array offset on value of type bool in /var/www/warframe-builder/views/comparateur_armes/index.php on line 242

Deprecated: str_replace(): Passing null to parameter #3 ($subject) of type array|string is deprecated in /var/www/warframe-builder/views/comparateur_armes/index.php on line 242


-

-/10

+

Galvanized Diffusion


Warning: Trying to access array offset on value of type bool in /var/www/warframe-builder/views/comparateur_armes/index.php on line 242

Deprecated: str_replace(): Passing null to parameter #3 ($subject) of type array|string is deprecated in /var/www/warframe-builder/views/comparateur_armes/index.php on line 242


-

-/10

+

Galvanized Shot


Warning: Trying to access array offset on value of type bool in /var/www/warframe-builder/views/comparateur_armes/index.php on line 242

Deprecated: str_replace(): Passing null to parameter #3 ($subject) of type array|string is deprecated in /var/www/warframe-builder/views/comparateur_armes/index.php on line 242


-

-/5

+

Gunslinger


Warning: Trying to access array offset on value of type bool in /var/www/warframe-builder/views/comparateur_armes/index.php on line 242

Deprecated: str_replace(): Passing null to parameter #3 ($subject) of type array|string is deprecated in /var/www/warframe-builder/views/comparateur_armes/index.php on line 242


-

-/3

+

Hawk Eye


Warning: Trying to access array offset on value of type bool in /var/www/warframe-builder/views/comparateur_armes/index.php on line 242

Deprecated: str_replace(): Passing null to parameter #3 ($subject) of type array|string is deprecated in /var/www/warframe-builder/views/comparateur_armes/index.php on line 242


-

-/5

+

Heated Charge


Warning: Trying to access array offset on value of type bool in /var/www/warframe-builder/views/comparateur_armes/index.php on line 242

Deprecated: str_replace(): Passing null to parameter #3 ($subject) of type array|string is deprecated in /var/www/warframe-builder/views/comparateur_armes/index.php on line 242


-

-/3

+

Heavy Warhead


Warning: Trying to access array offset on value of type bool in /var/www/warframe-builder/views/comparateur_armes/index.php on line 242

Deprecated: str_replace(): Passing null to parameter #3 ($subject) of type array|string is deprecated in /var/www/warframe-builder/views/comparateur_armes/index.php on line 242


-

-/5

+

Hollow Point


Warning: Trying to access array offset on value of type bool in /var/www/warframe-builder/views/comparateur_armes/index.php on line 242

Deprecated: str_replace(): Passing null to parameter #3 ($subject) of type array|string is deprecated in /var/www/warframe-builder/views/comparateur_armes/index.php on line 242


-

-/10

+

Hornet Strike


Warning: Trying to access array offset on value of type bool in /var/www/warframe-builder/views/comparateur_armes/index.php on line 242

Deprecated: str_replace(): Passing null to parameter #3 ($subject) of type array|string is deprecated in /var/www/warframe-builder/views/comparateur_armes/index.php on line 242


-

-/3

+

Hydraulic Barrel


Warning: Trying to access array offset on value of type bool in /var/www/warframe-builder/views/comparateur_armes/index.php on line 242

Deprecated: str_replace(): Passing null to parameter #3 ($subject) of type array|string is deprecated in /var/www/warframe-builder/views/comparateur_armes/index.php on line 242


-

-/5

+

Hydraulic Crosshairs


Warning: Trying to access array offset on value of type bool in /var/www/warframe-builder/views/comparateur_armes/index.php on line 242

Deprecated: str_replace(): Passing null to parameter #3 ($subject) of type array|string is deprecated in /var/www/warframe-builder/views/comparateur_armes/index.php on line 242


-

-/3

+

Ice Storm


Warning: Trying to access array offset on value of type bool in /var/www/warframe-builder/views/comparateur_armes/index.php on line 242

Deprecated: str_replace(): Passing null to parameter #3 ($subject) of type array|string is deprecated in /var/www/warframe-builder/views/comparateur_armes/index.php on line 242


-

-/3

+

Impaler Munitions


Warning: Trying to access array offset on value of type bool in /var/www/warframe-builder/views/comparateur_armes/index.php on line 242

Deprecated: str_replace(): Passing null to parameter #3 ($subject) of type array|string is deprecated in /var/www/warframe-builder/views/comparateur_armes/index.php on line 242


-

-/3

+

Jolt


Warning: Trying to access array offset on value of type bool in /var/www/warframe-builder/views/comparateur_armes/index.php on line 242

Deprecated: str_replace(): Passing null to parameter #3 ($subject) of type array|string is deprecated in /var/www/warframe-builder/views/comparateur_armes/index.php on line 242


-

-/5

+

Jugulus Spines


Warning: Trying to access array offset on value of type bool in /var/www/warframe-builder/views/comparateur_armes/index.php on line 242

Deprecated: str_replace(): Passing null to parameter #3 ($subject) of type array|string is deprecated in /var/www/warframe-builder/views/comparateur_armes/index.php on line 242


-

-/3

+

Lethal Momentum


Warning: Trying to access array offset on value of type bool in /var/www/warframe-builder/views/comparateur_armes/index.php on line 242

Deprecated: str_replace(): Passing null to parameter #3 ($subject) of type array|string is deprecated in /var/www/warframe-builder/views/comparateur_armes/index.php on line 242


-

-/5

+

Lethal Torrent


Warning: Trying to access array offset on value of type bool in /var/www/warframe-builder/views/comparateur_armes/index.php on line 242

Deprecated: str_replace(): Passing null to parameter #3 ($subject) of type array|string is deprecated in /var/www/warframe-builder/views/comparateur_armes/index.php on line 242


-

-/5

+

Loose Magazine

Warning: Trying to access array offset on value of type bool in /var/www/warframe-builder/views/comparateur_armes/index.php on line 242

Deprecated: str_replace(): Passing null to parameter #3 ($subject) of type array|string is deprecated in /var/www/warframe-builder/views/comparateur_armes/index.php on line 242


-

-/5

+

Pummel


Warning: Trying to access array offset on value of type bool in /var/www/warframe-builder/views/comparateur_armes/index.php on line 242

Deprecated: str_replace(): Passing null to parameter #3 ($subject) of type array|string is deprecated in /var/www/warframe-builder/views/comparateur_armes/index.php on line 242


-

-/5

+

Quickdraw


Warning: Trying to access array offset on value of type bool in /var/www/warframe-builder/views/comparateur_armes/index.php on line 242

Deprecated: str_replace(): Passing null to parameter #3 ($subject) of type array|string is deprecated in /var/www/warframe-builder/views/comparateur_armes/index.php on line 242


-

-/3

+

Razor Munitions


Warning: Trying to access array offset on value of type bool in /var/www/warframe-builder/views/comparateur_armes/index.php on line 242

Deprecated: str_replace(): Passing null to parameter #3 ($subject) of type array|string is deprecated in /var/www/warframe-builder/views/comparateur_armes/index.php on line 242


-

-/5

+

Razor Shot


Warning: Trying to access array offset on value of type bool in /var/www/warframe-builder/views/comparateur_armes/index.php on line 242

Deprecated: str_replace(): Passing null to parameter #3 ($subject) of type array|string is deprecated in /var/www/warframe-builder/views/comparateur_armes/index.php on line 242


-

-/3

+

Recuperate


Warning: Trying to access array offset on value of type bool in /var/www/warframe-builder/views/comparateur_armes/index.php on line 242

Deprecated: str_replace(): Passing null to parameter #3 ($subject) of type array|string is deprecated in /var/www/warframe-builder/views/comparateur_armes/index.php on line 242


-

-/3

+

Reflex Draw


Warning: Trying to access array offset on value of type bool in /var/www/warframe-builder/views/comparateur_armes/index.php on line 242

Deprecated: str_replace(): Passing null to parameter #3 ($subject) of type array|string is deprecated in /var/www/warframe-builder/views/comparateur_armes/index.php on line 242


-

-/0

+

Riven Mod


Warning: Trying to access array offset on value of type bool in /var/www/warframe-builder/views/comparateur_armes/index.php on line 242

Deprecated: str_replace(): Passing null to parameter #3 ($subject) of type array|string is deprecated in /var/www/warframe-builder/views/comparateur_armes/index.php on line 242


-

-/3

+

Ruinous Extension


Warning: Trying to access array offset on value of type bool in /var/www/warframe-builder/views/comparateur_armes/index.php on line 242

Deprecated: str_replace(): Passing null to parameter #3 ($subject) of type array|string is deprecated in /var/www/warframe-builder/views/comparateur_armes/index.php on line 242


-

-/5

+

Saxum Spittle


Warning: Trying to access array offset on value of type bool in /var/www/warframe-builder/views/comparateur_armes/index.php on line 242

Deprecated: str_replace(): Passing null to parameter #3 ($subject) of type array|string is deprecated in /var/www/warframe-builder/views/comparateur_armes/index.php on line 242


-

-/3

+

Scorch


Warning: Trying to access array offset on value of type bool in /var/www/warframe-builder/views/comparateur_armes/index.php on line 242

Deprecated: str_replace(): Passing null to parameter #3 ($subject) of type array|string is deprecated in /var/www/warframe-builder/views/comparateur_armes/index.php on line 242


-

-/3

+

Secondary Wind


Warning: Trying to access array offset on value of type bool in /var/www/warframe-builder/views/comparateur_armes/index.php on line 242

Deprecated: str_replace(): Passing null to parameter #3 ($subject) of type array|string is deprecated in /var/www/warframe-builder/views/comparateur_armes/index.php on line 242


-

-/5

+

Seeker


Warning: Trying to access array offset on value of type bool in /var/www/warframe-builder/views/comparateur_armes/index.php on line 242

Deprecated: str_replace(): Passing null to parameter #3 ($subject) of type array|string is deprecated in /var/www/warframe-builder/views/comparateur_armes/index.php on line 242


-

-/5

+

Sharpened Bullets


Warning: Trying to access array offset on value of type bool in /var/www/warframe-builder/views/comparateur_armes/index.php on line 242

Deprecated: str_replace(): Passing null to parameter #3 ($subject) of type array|string is deprecated in /var/www/warframe-builder/views/comparateur_armes/index.php on line 242


-

-/5

+

Slip Magazine


Warning: Trying to access array offset on value of type bool in /var/www/warframe-builder/views/comparateur_armes/index.php on line 242

Deprecated: str_replace(): Passing null to parameter #3 ($subject) of type array|string is deprecated in /var/www/warframe-builder/views/comparateur_armes/index.php on line 242


-

-/3

+

Spry Sights


Warning: Trying to access array offset on value of type bool in /var/www/warframe-builder/views/comparateur_armes/index.php on line 242

Deprecated: str_replace(): Passing null to parameter #3 ($subject) of type array|string is deprecated in /var/www/warframe-builder/views/comparateur_armes/index.php on line 242


-

-/3

+

Steady Hands


Warning: Trying to access array offset on value of type bool in /var/www/warframe-builder/views/comparateur_armes/index.php on line 242

Deprecated: str_replace(): Passing null to parameter #3 ($subject) of type array|string is deprecated in /var/www/warframe-builder/views/comparateur_armes/index.php on line 242


-

-/3

+

Strafing Slide


Warning: Trying to access array offset on value of type bool in /var/www/warframe-builder/views/comparateur_armes/index.php on line 242

Deprecated: str_replace(): Passing null to parameter #3 ($subject) of type array|string is deprecated in /var/www/warframe-builder/views/comparateur_armes/index.php on line 242


-

-/3

+

Stunning Speed


Warning: Trying to access array offset on value of type bool in /var/www/warframe-builder/views/comparateur_armes/index.php on line 242

Deprecated: str_replace(): Passing null to parameter #3 ($subject) of type array|string is deprecated in /var/www/warframe-builder/views/comparateur_armes/index.php on line 242


-

-/3

+

Suppress


Warning: Trying to access array offset on value of type bool in /var/www/warframe-builder/views/comparateur_armes/index.php on line 242

Deprecated: str_replace(): Passing null to parameter #3 ($subject) of type array|string is deprecated in /var/www/warframe-builder/views/comparateur_armes/index.php on line 242


-

-/5

+

Sure Shot


Warning: Trying to access array offset on value of type bool in /var/www/warframe-builder/views/comparateur_armes/index.php on line 242

Deprecated: str_replace(): Passing null to parameter #3 ($subject) of type array|string is deprecated in /var/www/warframe-builder/views/comparateur_armes/index.php on line 242


-

-/3

+

Synth Charge

Warning: Trying to access array offset on value of type bool in /var/www/warframe-builder/views/comparateur_armes/index.php on line 242

Deprecated: str_replace(): Passing null to parameter #3 ($subject) of type array|string is deprecated in /var/www/warframe-builder/views/comparateur_armes/index.php on line 242


-

-/5

+

Tainted Clip


Warning: Trying to access array offset on value of type bool in /var/www/warframe-builder/views/comparateur_armes/index.php on line 242

Deprecated: str_replace(): Passing null to parameter #3 ($subject) of type array|string is deprecated in /var/www/warframe-builder/views/comparateur_armes/index.php on line 242


-

-/5

+

Target Cracker


Warning: Trying to access array offset on value of type bool in /var/www/warframe-builder/views/comparateur_armes/index.php on line 242

Deprecated: str_replace(): Passing null to parameter #3 ($subject) of type array|string is deprecated in /var/www/warframe-builder/views/comparateur_armes/index.php on line 242


-

-/5

+

Targeting Subsystem


Warning: Trying to access array offset on value of type bool in /var/www/warframe-builder/views/comparateur_armes/index.php on line 242

Deprecated: str_replace(): Passing null to parameter #3 ($subject) of type array|string is deprecated in /var/www/warframe-builder/views/comparateur_armes/index.php on line 242


-

-/5

+

Trick Mag
Aklato
Too many mods equipped, maximum 8 for export
|
|
|
Sustained DPS vs Grineer:
0
|
|
Sustained DPS vs Corpus:
0
|
|
Sustained DPS vs Infested:
0
|
|
Sustained DPS vs Tenno:
0
|
Burst DPS vs Corrupted:
0
|
Sustained DPS vs Corrupted:
0
Shot detail (base)
Impact

4.50

Puncture

7.50

Slash

18.00

---

Total

30.00
Shot detail
Impact

4.50

Puncture

7.50

Slash

18.00

---

Total

0
Statistics (base)
Accuracy

11.10

Bullets

1.00

Fire rate

8.30

Critical multiplier

1.80

x
Critical chance

10.00

%
Status

6.00

%
Status Probability

6.00

%
Magazine

30

Reload

2.40

Ammo

210

Time firing

0

%

Ammo duration

0

s
Statistics
Accuracy

11.10

Bullets

1.00

Fire rate

8.30

Critical multiplier

1.80

x
Critical chance

10.00

%
Status

6.00

%
Status Probability

6.00

%
Magazine

30

Reload

2.40

Ammo

210

Time firing

0

%

Ammo duration

0

s
impact:4.5;penetration:7.5;tranchant:18;explosif:0;corrosif:0;gaz:0;magnetique:0;radiation:0;viral:0;feu:0;glace:0;electrique:0;poison:0;precision:11.1;balles:1;cadence_de_tir:8.3;critique:10|1.8;status:6;chargeur:30;recharger:2.4;munitions:210;type:type_sa
0|0|0|0|0|0|0|0|2
Damage (burst)
Grineer
Corpus
Damage (sustained)
Grineer
Corpus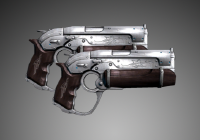 Mods (burst)
Mods (sustained)

Warning: Trying to access array offset on value of type bool in /var/www/warframe-builder/views/comparateur_armes/index.php on line 242

Deprecated: str_replace(): Passing null to parameter #3 ($subject) of type array|string is deprecated in /var/www/warframe-builder/views/comparateur_armes/index.php on line 242


-

-/3

+

Air Recon


Warning: Trying to access array offset on value of type bool in /var/www/warframe-builder/views/comparateur_armes/index.php on line 242

Deprecated: str_replace(): Passing null to parameter #3 ($subject) of type array|string is deprecated in /var/www/warframe-builder/views/comparateur_armes/index.php on line 242


-

-/5

+

Amalgam Barrel Diffusion


Warning: Trying to access array offset on value of type bool in /var/www/warframe-builder/views/comparateur_armes/index.php on line 242

Deprecated: str_replace(): Passing null to parameter #3 ($subject) of type array|string is deprecated in /var/www/warframe-builder/views/comparateur_armes/index.php on line 242


-

-/5

+

Anemic Agility


Warning: Trying to access array offset on value of type bool in /var/www/warframe-builder/views/comparateur_armes/index.php on line 242

Deprecated: str_replace(): Passing null to parameter #3 ($subject) of type array|string is deprecated in /var/www/warframe-builder/views/comparateur_armes/index.php on line 242


-

-/5

+

Augur Pact


Warning: Trying to access array offset on value of type bool in /var/www/warframe-builder/views/comparateur_armes/index.php on line 242

Deprecated: str_replace(): Passing null to parameter #3 ($subject) of type array|string is deprecated in /var/www/warframe-builder/views/comparateur_armes/index.php on line 242


-

-/5

+

Augur Seeker


Warning: Trying to access array offset on value of type bool in /var/www/warframe-builder/views/comparateur_armes/index.php on line 242

Deprecated: str_replace(): Passing null to parameter #3 ($subject) of type array|string is deprecated in /var/www/warframe-builder/views/comparateur_armes/index.php on line 242


-

-/5

+

Barrel Diffusion


Warning: Trying to access array offset on value of type bool in /var/www/warframe-builder/views/comparateur_armes/index.php on line 242

Deprecated: str_replace(): Passing null to parameter #3 ($subject) of type array|string is deprecated in /var/www/warframe-builder/views/comparateur_armes/index.php on line 242


-

-/3

+

Blind Shot


Warning: Trying to access array offset on value of type bool in /var/www/warframe-builder/views/comparateur_armes/index.php on line 242

Deprecated: str_replace(): Passing null to parameter #3 ($subject) of type array|string is deprecated in /var/www/warframe-builder/views/comparateur_armes/index.php on line 242


-

-/5

+

Bore


Warning: Trying to access array offset on value of type bool in /var/www/warframe-builder/views/comparateur_armes/index.php on line 242

Deprecated: str_replace(): Passing null to parameter #3 ($subject) of type array|string is deprecated in /var/www/warframe-builder/views/comparateur_armes/index.php on line 242


-

-/3

+

Calculated Victory


Warning: Trying to access array offset on value of type bool in /var/www/warframe-builder/views/comparateur_armes/index.php on line 242

Deprecated: str_replace(): Passing null to parameter #3 ($subject) of type array|string is deprecated in /var/www/warframe-builder/views/comparateur_armes/index.php on line 242


-

-/5

+

Carnis Stinger


Warning: Trying to access array offset on value of type bool in /var/www/warframe-builder/views/comparateur_armes/index.php on line 242

Deprecated: str_replace(): Passing null to parameter #3 ($subject) of type array|string is deprecated in /var/www/warframe-builder/views/comparateur_armes/index.php on line 242


-

-/5

+

Concussion Rounds


Warning: Trying to access array offset on value of type bool in /var/www/warframe-builder/views/comparateur_armes/index.php on line 242

Deprecated: str_replace(): Passing null to parameter #3 ($subject) of type array|string is deprecated in /var/www/warframe-builder/views/comparateur_armes/index.php on line 242


-

-/5

+

Convulsion


Warning: Trying to access array offset on value of type bool in /var/www/warframe-builder/views/comparateur_armes/index.php on line 242

Deprecated: str_replace(): Passing null to parameter #3 ($subject) of type array|string is deprecated in /var/www/warframe-builder/views/comparateur_armes/index.php on line 242


-

-/5

+

Creeping Bullseye


Warning: Trying to access array offset on value of type bool in /var/www/warframe-builder/views/comparateur_armes/index.php on line 242

Deprecated: str_replace(): Passing null to parameter #3 ($subject) of type array|string is deprecated in /var/www/warframe-builder/views/comparateur_armes/index.php on line 242


-

-/5

+

Deep Freeze


Warning: Trying to access array offset on value of type bool in /var/www/warframe-builder/views/comparateur_armes/index.php on line 242

Deprecated: str_replace(): Passing null to parameter #3 ($subject) of type array|string is deprecated in /var/www/warframe-builder/views/comparateur_armes/index.php on line 242


-

-/3

+

Eject Magazine


Warning: Trying to access array offset on value of type bool in /var/www/warframe-builder/views/comparateur_armes/index.php on line 242

Deprecated: str_replace(): Passing null to parameter #3 ($subject) of type array|string is deprecated in /var/www/warframe-builder/views/comparateur_armes/index.php on line 242


-

-/5

+

Embedded Catalyzer


Warning: Trying to access array offset on value of type bool in /var/www/warframe-builder/views/comparateur_armes/index.php on line 242

Deprecated: str_replace(): Passing null to parameter #3 ($subject) of type array|string is deprecated in /var/www/warframe-builder/views/comparateur_armes/index.php on line 242


-

-/10

+

Energizing Shot


Warning: Trying to access array offset on value of type bool in /var/www/warframe-builder/views/comparateur_armes/index.php on line 242

Deprecated: str_replace(): Passing null to parameter #3 ($subject) of type array|string is deprecated in /var/www/warframe-builder/views/comparateur_armes/index.php on line 242


-

-/5

+

Expel Corpus


Warning: Trying to access array offset on value of type bool in /var/www/warframe-builder/views/comparateur_armes/index.php on line 242

Deprecated: str_replace(): Passing null to parameter #3 ($subject) of type array|string is deprecated in /var/www/warframe-builder/views/comparateur_armes/index.php on line 242


-

-/5

+

Expel Corrupted


Warning: Trying to access array offset on value of type bool in /var/www/warframe-builder/views/comparateur_armes/index.php on line 242

Deprecated: str_replace(): Passing null to parameter #3 ($subject) of type array|string is deprecated in /var/www/warframe-builder/views/comparateur_armes/index.php on line 242


-

-/5

+

Expel Grineer


Warning: Trying to access array offset on value of type bool in /var/www/warframe-builder/views/comparateur_armes/index.php on line 242

Deprecated: str_replace(): Passing null to parameter #3 ($subject) of type array|string is deprecated in /var/www/warframe-builder/views/comparateur_armes/index.php on line 242


-

-/5

+

Expel Infested

Warning: Trying to access array offset on value of type bool in /var/www/warframe-builder/views/comparateur_armes/index.php on line 242

Deprecated: str_replace(): Passing null to parameter #3 ($subject) of type array|string is deprecated in /var/www/warframe-builder/views/comparateur_armes/index.php on line 242


-

-/3

+

Frostbite


Warning: Trying to access array offset on value of type bool in /var/www/warframe-builder/views/comparateur_armes/index.php on line 242

Deprecated: str_replace(): Passing null to parameter #3 ($subject) of type array|string is deprecated in /var/www/warframe-builder/views/comparateur_armes/index.php on line 242


-

-/5

+

Full Capacity


Warning: Trying to access array offset on value of type bool in /var/www/warframe-builder/views/comparateur_armes/index.php on line 242

Deprecated: str_replace(): Passing null to parameter #3 ($subject) of type array|string is deprecated in /var/www/warframe-builder/views/comparateur_armes/index.php on line 242


-

-/3

+

Fulmination


Warning: Trying to access array offset on value of type bool in /var/www/warframe-builder/views/comparateur_armes/index.php on line 242

Deprecated: str_replace(): Passing null to parameter #3 ($subject) of type array|string is deprecated in /var/www/warframe-builder/views/comparateur_armes/index.php on line 242


-

-/10

+

Galvanized Crosshairs


Warning: Trying to access array offset on value of type bool in /var/www/warframe-builder/views/comparateur_armes/index.php on line 242

Deprecated: str_replace(): Passing null to parameter #3 ($subject) of type array|string is deprecated in /var/www/warframe-builder/views/comparateur_armes/index.php on line 242


-

-/10

+

Galvanized Diffusion


Warning: Trying to access array offset on value of type bool in /var/www/warframe-builder/views/comparateur_armes/index.php on line 242

Deprecated: str_replace(): Passing null to parameter #3 ($subject) of type array|string is deprecated in /var/www/warframe-builder/views/comparateur_armes/index.php on line 242


-

-/10

+

Galvanized Shot


Warning: Trying to access array offset on value of type bool in /var/www/warframe-builder/views/comparateur_armes/index.php on line 242

Deprecated: str_replace(): Passing null to parameter #3 ($subject) of type array|string is deprecated in /var/www/warframe-builder/views/comparateur_armes/index.php on line 242


-

-/5

+

Gunslinger


Warning: Trying to access array offset on value of type bool in /var/www/warframe-builder/views/comparateur_armes/index.php on line 242

Deprecated: str_replace(): Passing null to parameter #3 ($subject) of type array|string is deprecated in /var/www/warframe-builder/views/comparateur_armes/index.php on line 242


-

-/3

+

Hawk Eye


Warning: Trying to access array offset on value of type bool in /var/www/warframe-builder/views/comparateur_armes/index.php on line 242

Deprecated: str_replace(): Passing null to parameter #3 ($subject) of type array|string is deprecated in /var/www/warframe-builder/views/comparateur_armes/index.php on line 242


-

-/5

+

Heated Charge


Warning: Trying to access array offset on value of type bool in /var/www/warframe-builder/views/comparateur_armes/index.php on line 242

Deprecated: str_replace(): Passing null to parameter #3 ($subject) of type array|string is deprecated in /var/www/warframe-builder/views/comparateur_armes/index.php on line 242


-

-/3

+

Heavy Warhead


Warning: Trying to access array offset on value of type bool in /var/www/warframe-builder/views/comparateur_armes/index.php on line 242

Deprecated: str_replace(): Passing null to parameter #3 ($subject) of type array|string is deprecated in /var/www/warframe-builder/views/comparateur_armes/index.php on line 242


-

-/5

+

Hollow Point


Warning: Trying to access array offset on value of type bool in /var/www/warframe-builder/views/comparateur_armes/index.php on line 242

Deprecated: str_replace(): Passing null to parameter #3 ($subject) of type array|string is deprecated in /var/www/warframe-builder/views/comparateur_armes/index.php on line 242


-

-/10

+

Hornet Strike


Warning: Trying to access array offset on value of type bool in /var/www/warframe-builder/views/comparateur_armes/index.php on line 242

Deprecated: str_replace(): Passing null to parameter #3 ($subject) of type array|string is deprecated in /var/www/warframe-builder/views/comparateur_armes/index.php on line 242


-

-/3

+

Hydraulic Barrel


Warning: Trying to access array offset on value of type bool in /var/www/warframe-builder/views/comparateur_armes/index.php on line 242

Deprecated: str_replace(): Passing null to parameter #3 ($subject) of type array|string is deprecated in /var/www/warframe-builder/views/comparateur_armes/index.php on line 242


-

-/5

+

Hydraulic Crosshairs


Warning: Trying to access array offset on value of type bool in /var/www/warframe-builder/views/comparateur_armes/index.php on line 242

Deprecated: str_replace(): Passing null to parameter #3 ($subject) of type array|string is deprecated in /var/www/warframe-builder/views/comparateur_armes/index.php on line 242


-

-/3

+

Ice Storm


Warning: Trying to access array offset on value of type bool in /var/www/warframe-builder/views/comparateur_armes/index.php on line 242

Deprecated: str_replace(): Passing null to parameter #3 ($subject) of type array|string is deprecated in /var/www/warframe-builder/views/comparateur_armes/index.php on line 242


-

-/3

+

Impaler Munitions


Warning: Trying to access array offset on value of type bool in /var/www/warframe-builder/views/comparateur_armes/index.php on line 242

Deprecated: str_replace(): Passing null to parameter #3 ($subject) of type array|string is deprecated in /var/www/warframe-builder/views/comparateur_armes/index.php on line 242


-

-/3

+

Jolt


Warning: Trying to access array offset on value of type bool in /var/www/warframe-builder/views/comparateur_armes/index.php on line 242

Deprecated: str_replace(): Passing null to parameter #3 ($subject) of type array|string is deprecated in /var/www/warframe-builder/views/comparateur_armes/index.php on line 242


-

-/5

+

Jugulus Spines


Warning: Trying to access array offset on value of type bool in /var/www/warframe-builder/views/comparateur_armes/index.php on line 242

Deprecated: str_replace(): Passing null to parameter #3 ($subject) of type array|string is deprecated in /var/www/warframe-builder/views/comparateur_armes/index.php on line 242


-

-/3

+

Lethal Momentum


Warning: Trying to access array offset on value of type bool in /var/www/warframe-builder/views/comparateur_armes/index.php on line 242

Deprecated: str_replace(): Passing null to parameter #3 ($subject) of type array|string is deprecated in /var/www/warframe-builder/views/comparateur_armes/index.php on line 242


-

-/5

+

Lethal Torrent


Warning: Trying to access array offset on value of type bool in /var/www/warframe-builder/views/comparateur_armes/index.php on line 242

Deprecated: str_replace(): Passing null to parameter #3 ($subject) of type array|string is deprecated in /var/www/warframe-builder/views/comparateur_armes/index.php on line 242


-

-/5

+

Loose Magazine

Warning: Trying to access array offset on value of type bool in /var/www/warframe-builder/views/comparateur_armes/index.php on line 242

Deprecated: str_replace(): Passing null to parameter #3 ($subject) of type array|string is deprecated in /var/www/warframe-builder/views/comparateur_armes/index.php on line 242


-

-/5

+

Pummel


Warning: Trying to access array offset on value of type bool in /var/www/warframe-builder/views/comparateur_armes/index.php on line 242

Deprecated: str_replace(): Passing null to parameter #3 ($subject) of type array|string is deprecated in /var/www/warframe-builder/views/comparateur_armes/index.php on line 242


-

-/5

+

Quickdraw


Warning: Trying to access array offset on value of type bool in /var/www/warframe-builder/views/comparateur_armes/index.php on line 242

Deprecated: str_replace(): Passing null to parameter #3 ($subject) of type array|string is deprecated in /var/www/warframe-builder/views/comparateur_armes/index.php on line 242


-

-/3

+

Razor Munitions


Warning: Trying to access array offset on value of type bool in /var/www/warframe-builder/views/comparateur_armes/index.php on line 242

Deprecated: str_replace(): Passing null to parameter #3 ($subject) of type array|string is deprecated in /var/www/warframe-builder/views/comparateur_armes/index.php on line 242


-

-/5

+

Razor Shot


Warning: Trying to access array offset on value of type bool in /var/www/warframe-builder/views/comparateur_armes/index.php on line 242

Deprecated: str_replace(): Passing null to parameter #3 ($subject) of type array|string is deprecated in /var/www/warframe-builder/views/comparateur_armes/index.php on line 242


-

-/3

+

Recuperate


Warning: Trying to access array offset on value of type bool in /var/www/warframe-builder/views/comparateur_armes/index.php on line 242

Deprecated: str_replace(): Passing null to parameter #3 ($subject) of type array|string is deprecated in /var/www/warframe-builder/views/comparateur_armes/index.php on line 242


-

-/3

+

Reflex Draw


Warning: Trying to access array offset on value of type bool in /var/www/warframe-builder/views/comparateur_armes/index.php on line 242

Deprecated: str_replace(): Passing null to parameter #3 ($subject) of type array|string is deprecated in /var/www/warframe-builder/views/comparateur_armes/index.php on line 242


-

-/0

+

Riven Mod


Warning: Trying to access array offset on value of type bool in /var/www/warframe-builder/views/comparateur_armes/index.php on line 242

Deprecated: str_replace(): Passing null to parameter #3 ($subject) of type array|string is deprecated in /var/www/warframe-builder/views/comparateur_armes/index.php on line 242


-

-/3

+

Ruinous Extension


Warning: Trying to access array offset on value of type bool in /var/www/warframe-builder/views/comparateur_armes/index.php on line 242

Deprecated: str_replace(): Passing null to parameter #3 ($subject) of type array|string is deprecated in /var/www/warframe-builder/views/comparateur_armes/index.php on line 242


-

-/5

+

Saxum Spittle


Warning: Trying to access array offset on value of type bool in /var/www/warframe-builder/views/comparateur_armes/index.php on line 242

Deprecated: str_replace(): Passing null to parameter #3 ($subject) of type array|string is deprecated in /var/www/warframe-builder/views/comparateur_armes/index.php on line 242


-

-/3

+

Scorch


Warning: Trying to access array offset on value of type bool in /var/www/warframe-builder/views/comparateur_armes/index.php on line 242

Deprecated: str_replace(): Passing null to parameter #3 ($subject) of type array|string is deprecated in /var/www/warframe-builder/views/comparateur_armes/index.php on line 242


-

-/3

+

Secondary Wind


Warning: Trying to access array offset on value of type bool in /var/www/warframe-builder/views/comparateur_armes/index.php on line 242

Deprecated: str_replace(): Passing null to parameter #3 ($subject) of type array|string is deprecated in /var/www/warframe-builder/views/comparateur_armes/index.php on line 242


-

-/5

+

Seeker


Warning: Trying to access array offset on value of type bool in /var/www/warframe-builder/views/comparateur_armes/index.php on line 242

Deprecated: str_replace(): Passing null to parameter #3 ($subject) of type array|string is deprecated in /var/www/warframe-builder/views/comparateur_armes/index.php on line 242


-

-/5

+

Sharpened Bullets


Warning: Trying to access array offset on value of type bool in /var/www/warframe-builder/views/comparateur_armes/index.php on line 242

Deprecated: str_replace(): Passing null to parameter #3 ($subject) of type array|string is deprecated in /var/www/warframe-builder/views/comparateur_armes/index.php on line 242


-

-/5

+

Slip Magazine


Warning: Trying to access array offset on value of type bool in /var/www/warframe-builder/views/comparateur_armes/index.php on line 242

Deprecated: str_replace(): Passing null to parameter #3 ($subject) of type array|string is deprecated in /var/www/warframe-builder/views/comparateur_armes/index.php on line 242


-

-/3

+

Spry Sights


Warning: Trying to access array offset on value of type bool in /var/www/warframe-builder/views/comparateur_armes/index.php on line 242

Deprecated: str_replace(): Passing null to parameter #3 ($subject) of type array|string is deprecated in /var/www/warframe-builder/views/comparateur_armes/index.php on line 242


-

-/3

+

Steady Hands


Warning: Trying to access array offset on value of type bool in /var/www/warframe-builder/views/comparateur_armes/index.php on line 242

Deprecated: str_replace(): Passing null to parameter #3 ($subject) of type array|string is deprecated in /var/www/warframe-builder/views/comparateur_armes/index.php on line 242


-

-/3

+

Strafing Slide


Warning: Trying to access array offset on value of type bool in /var/www/warframe-builder/views/comparateur_armes/index.php on line 242

Deprecated: str_replace(): Passing null to parameter #3 ($subject) of type array|string is deprecated in /var/www/warframe-builder/views/comparateur_armes/index.php on line 242


-

-/3

+

Stunning Speed


Warning: Trying to access array offset on value of type bool in /var/www/warframe-builder/views/comparateur_armes/index.php on line 242

Deprecated: str_replace(): Passing null to parameter #3 ($subject) of type array|string is deprecated in /var/www/warframe-builder/views/comparateur_armes/index.php on line 242


-

-/3

+

Suppress


Warning: Trying to access array offset on value of type bool in /var/www/warframe-builder/views/comparateur_armes/index.php on line 242

Deprecated: str_replace(): Passing null to parameter #3 ($subject) of type array|string is deprecated in /var/www/warframe-builder/views/comparateur_armes/index.php on line 242


-

-/5

+

Sure Shot


Warning: Trying to access array offset on value of type bool in /var/www/warframe-builder/views/comparateur_armes/index.php on line 242

Deprecated: str_replace(): Passing null to parameter #3 ($subject) of type array|string is deprecated in /var/www/warframe-builder/views/comparateur_armes/index.php on line 242


-

-/3

+

Synth Charge

Warning: Trying to access array offset on value of type bool in /var/www/warframe-builder/views/comparateur_armes/index.php on line 242

Deprecated: str_replace(): Passing null to parameter #3 ($subject) of type array|string is deprecated in /var/www/warframe-builder/views/comparateur_armes/index.php on line 242


-

-/5

+

Tainted Clip


Warning: Trying to access array offset on value of type bool in /var/www/warframe-builder/views/comparateur_armes/index.php on line 242

Deprecated: str_replace(): Passing null to parameter #3 ($subject) of type array|string is deprecated in /var/www/warframe-builder/views/comparateur_armes/index.php on line 242


-

-/5

+

Target Cracker


Warning: Trying to access array offset on value of type bool in /var/www/warframe-builder/views/comparateur_armes/index.php on line 242

Deprecated: str_replace(): Passing null to parameter #3 ($subject) of type array|string is deprecated in /var/www/warframe-builder/views/comparateur_armes/index.php on line 242


-

-/5

+

Targeting Subsystem


Warning: Trying to access array offset on value of type bool in /var/www/warframe-builder/views/comparateur_armes/index.php on line 242

Deprecated: str_replace(): Passing null to parameter #3 ($subject) of type array|string is deprecated in /var/www/warframe-builder/views/comparateur_armes/index.php on line 242


-

-/5

+

Trick Mag
Aklex
Too many mods equipped, maximum 8 for export
|
|
|
Sustained DPS vs Grineer:
0
|
|
Sustained DPS vs Corpus:
0
|
|
Sustained DPS vs Infested:
0
|
|
Sustained DPS vs Tenno:
0
|
Burst DPS vs Corrupted:
0
|
Sustained DPS vs Corrupted:
0
Shot detail (base)
Impact

13.00

Puncture

104.00

Slash

13.00

---

Total

130.00
Shot detail
Impact

13.00

Puncture

104.00

Slash

13.00

---

Total

0
Statistics (base)
Accuracy

9.80

Bullets

1.00

Fire rate

2.00

Critical multiplier

2.00

x
Critical chance

20.00

%
Status

15.00

%
Status Probability

15.00

%
Magazine

12

Reload

3.00

Ammo

210

Time firing

0

%

Ammo duration

0

s
Statistics
Accuracy

9.80

Bullets

1.00

Fire rate

2.00

Critical multiplier

2.00

x
Critical chance

20.00

%
Status

15.00

%
Status Probability

15.00

%
Magazine

12

Reload

3.00

Ammo

210

Time firing

0

%

Ammo duration

0

s
impact:13;penetration:104;tranchant:13;explosif:0;corrosif:0;gaz:0;magnetique:0;radiation:0;viral:0;feu:0;glace:0;electrique:0;poison:0;precision:9.8;balles:1;cadence_de_tir:2;critique:20|2;status:15;chargeur:12;recharger:3;munitions:210;type:type_sa
0|0|0|0|0|0|0|0|2
Damage (burst)
Grineer
Corpus
Damage (sustained)
Grineer
Corpus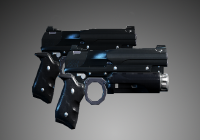 Mods (burst)
Mods (sustained)

Warning: Trying to access array offset on value of type bool in /var/www/warframe-builder/views/comparateur_armes/index.php on line 242

Deprecated: str_replace(): Passing null to parameter #3 ($subject) of type array|string is deprecated in /var/www/warframe-builder/views/comparateur_armes/index.php on line 242


-

-/3

+

Air Recon


Warning: Trying to access array offset on value of type bool in /var/www/warframe-builder/views/comparateur_armes/index.php on line 242

Deprecated: str_replace(): Passing null to parameter #3 ($subject) of type array|string is deprecated in /var/www/warframe-builder/views/comparateur_armes/index.php on line 242


-

-/5

+

Amalgam Barrel Diffusion


Warning: Trying to access array offset on value of type bool in /var/www/warframe-builder/views/comparateur_armes/index.php on line 242

Deprecated: str_replace(): Passing null to parameter #3 ($subject) of type array|string is deprecated in /var/www/warframe-builder/views/comparateur_armes/index.php on line 242


-

-/5

+

Anemic Agility


Warning: Trying to access array offset on value of type bool in /var/www/warframe-builder/views/comparateur_armes/index.php on line 242

Deprecated: str_replace(): Passing null to parameter #3 ($subject) of type array|string is deprecated in /var/www/warframe-builder/views/comparateur_armes/index.php on line 242


-

-/5

+

Augur Pact


Warning: Trying to access array offset on value of type bool in /var/www/warframe-builder/views/comparateur_armes/index.php on line 242

Deprecated: str_replace(): Passing null to parameter #3 ($subject) of type array|string is deprecated in /var/www/warframe-builder/views/comparateur_armes/index.php on line 242


-

-/5

+

Augur Seeker


Warning: Trying to access array offset on value of type bool in /var/www/warframe-builder/views/comparateur_armes/index.php on line 242

Deprecated: str_replace(): Passing null to parameter #3 ($subject) of type array|string is deprecated in /var/www/warframe-builder/views/comparateur_armes/index.php on line 242


-

-/5

+

Barrel Diffusion


Warning: Trying to access array offset on value of type bool in /var/www/warframe-builder/views/comparateur_armes/index.php on line 242

Deprecated: str_replace(): Passing null to parameter #3 ($subject) of type array|string is deprecated in /var/www/warframe-builder/views/comparateur_armes/index.php on line 242


-

-/3

+

Blind Shot


Warning: Trying to access array offset on value of type bool in /var/www/warframe-builder/views/comparateur_armes/index.php on line 242

Deprecated: str_replace(): Passing null to parameter #3 ($subject) of type array|string is deprecated in /var/www/warframe-builder/views/comparateur_armes/index.php on line 242


-

-/5

+

Bore


Warning: Trying to access array offset on value of type bool in /var/www/warframe-builder/views/comparateur_armes/index.php on line 242

Deprecated: str_replace(): Passing null to parameter #3 ($subject) of type array|string is deprecated in /var/www/warframe-builder/views/comparateur_armes/index.php on line 242


-

-/3

+

Calculated Victory


Warning: Trying to access array offset on value of type bool in /var/www/warframe-builder/views/comparateur_armes/index.php on line 242

Deprecated: str_replace(): Passing null to parameter #3 ($subject) of type array|string is deprecated in /var/www/warframe-builder/views/comparateur_armes/index.php on line 242


-

-/5

+

Carnis Stinger


Warning: Trying to access array offset on value of type bool in /var/www/warframe-builder/views/comparateur_armes/index.php on line 242

Deprecated: str_replace(): Passing null to parameter #3 ($subject) of type array|string is deprecated in /var/www/warframe-builder/views/comparateur_armes/index.php on line 242


-

-/5

+

Concussion Rounds


Warning: Trying to access array offset on value of type bool in /var/www/warframe-builder/views/comparateur_armes/index.php on line 242

Deprecated: str_replace(): Passing null to parameter #3 ($subject) of type array|string is deprecated in /var/www/warframe-builder/views/comparateur_armes/index.php on line 242


-

-/5

+

Convulsion


Warning: Trying to access array offset on value of type bool in /var/www/warframe-builder/views/comparateur_armes/index.php on line 242

Deprecated: str_replace(): Passing null to parameter #3 ($subject) of type array|string is deprecated in /var/www/warframe-builder/views/comparateur_armes/index.php on line 242


-

-/5

+

Creeping Bullseye


Warning: Trying to access array offset on value of type bool in /var/www/warframe-builder/views/comparateur_armes/index.php on line 242

Deprecated: str_replace(): Passing null to parameter #3 ($subject) of type array|string is deprecated in /var/www/warframe-builder/views/comparateur_armes/index.php on line 242


-

-/5

+

Deep Freeze


Warning: Trying to access array offset on value of type bool in /var/www/warframe-builder/views/comparateur_armes/index.php on line 242

Deprecated: str_replace(): Passing null to parameter #3 ($subject) of type array|string is deprecated in /var/www/warframe-builder/views/comparateur_armes/index.php on line 242


-

-/3

+

Eject Magazine


Warning: Trying to access array offset on value of type bool in /var/www/warframe-builder/views/comparateur_armes/index.php on line 242

Deprecated: str_replace(): Passing null to parameter #3 ($subject) of type array|string is deprecated in /var/www/warframe-builder/views/comparateur_armes/index.php on line 242


-

-/5

+

Embedded Catalyzer


Warning: Trying to access array offset on value of type bool in /var/www/warframe-builder/views/comparateur_armes/index.php on line 242

Deprecated: str_replace(): Passing null to parameter #3 ($subject) of type array|string is deprecated in /var/www/warframe-builder/views/comparateur_armes/index.php on line 242


-

-/10

+

Energizing Shot


Warning: Trying to access array offset on value of type bool in /var/www/warframe-builder/views/comparateur_armes/index.php on line 242

Deprecated: str_replace(): Passing null to parameter #3 ($subject) of type array|string is deprecated in /var/www/warframe-builder/views/comparateur_armes/index.php on line 242


-

-/5

+

Expel Corpus


Warning: Trying to access array offset on value of type bool in /var/www/warframe-builder/views/comparateur_armes/index.php on line 242

Deprecated: str_replace(): Passing null to parameter #3 ($subject) of type array|string is deprecated in /var/www/warframe-builder/views/comparateur_armes/index.php on line 242


-

-/5

+

Expel Corrupted


Warning: Trying to access array offset on value of type bool in /var/www/warframe-builder/views/comparateur_armes/index.php on line 242

Deprecated: str_replace(): Passing null to parameter #3 ($subject) of type array|string is deprecated in /var/www/warframe-builder/views/comparateur_armes/index.php on line 242


-

-/5

+

Expel Grineer


Warning: Trying to access array offset on value of type bool in /var/www/warframe-builder/views/comparateur_armes/index.php on line 242

Deprecated: str_replace(): Passing null to parameter #3 ($subject) of type array|string is deprecated in /var/www/warframe-builder/views/comparateur_armes/index.php on line 242


-

-/5

+

Expel Infested

Warning: Trying to access array offset on value of type bool in /var/www/warframe-builder/views/comparateur_armes/index.php on line 242

Deprecated: str_replace(): Passing null to parameter #3 ($subject) of type array|string is deprecated in /var/www/warframe-builder/views/comparateur_armes/index.php on line 242


-

-/3

+

Frostbite


Warning: Trying to access array offset on value of type bool in /var/www/warframe-builder/views/comparateur_armes/index.php on line 242

Deprecated: str_replace(): Passing null to parameter #3 ($subject) of type array|string is deprecated in /var/www/warframe-builder/views/comparateur_armes/index.php on line 242


-

-/5

+

Full Capacity


Warning: Trying to access array offset on value of type bool in /var/www/warframe-builder/views/comparateur_armes/index.php on line 242

Deprecated: str_replace(): Passing null to parameter #3 ($subject) of type array|string is deprecated in /var/www/warframe-builder/views/comparateur_armes/index.php on line 242


-

-/3

+

Fulmination


Warning: Trying to access array offset on value of type bool in /var/www/warframe-builder/views/comparateur_armes/index.php on line 242

Deprecated: str_replace(): Passing null to parameter #3 ($subject) of type array|string is deprecated in /var/www/warframe-builder/views/comparateur_armes/index.php on line 242


-

-/10

+

Galvanized Crosshairs


Warning: Trying to access array offset on value of type bool in /var/www/warframe-builder/views/comparateur_armes/index.php on line 242

Deprecated: str_replace(): Passing null to parameter #3 ($subject) of type array|string is deprecated in /var/www/warframe-builder/views/comparateur_armes/index.php on line 242


-

-/10

+

Galvanized Diffusion


Warning: Trying to access array offset on value of type bool in /var/www/warframe-builder/views/comparateur_armes/index.php on line 242

Deprecated: str_replace(): Passing null to parameter #3 ($subject) of type array|string is deprecated in /var/www/warframe-builder/views/comparateur_armes/index.php on line 242


-

-/10

+

Galvanized Shot


Warning: Trying to access array offset on value of type bool in /var/www/warframe-builder/views/comparateur_armes/index.php on line 242

Deprecated: str_replace(): Passing null to parameter #3 ($subject) of type array|string is deprecated in /var/www/warframe-builder/views/comparateur_armes/index.php on line 242


-

-/5

+

Gunslinger


Warning: Trying to access array offset on value of type bool in /var/www/warframe-builder/views/comparateur_armes/index.php on line 242

Deprecated: str_replace(): Passing null to parameter #3 ($subject) of type array|string is deprecated in /var/www/warframe-builder/views/comparateur_armes/index.php on line 242


-

-/3

+

Hawk Eye


Warning: Trying to access array offset on value of type bool in /var/www/warframe-builder/views/comparateur_armes/index.php on line 242

Deprecated: str_replace(): Passing null to parameter #3 ($subject) of type array|string is deprecated in /var/www/warframe-builder/views/comparateur_armes/index.php on line 242


-

-/5

+

Heated Charge


Warning: Trying to access array offset on value of type bool in /var/www/warframe-builder/views/comparateur_armes/index.php on line 242

Deprecated: str_replace(): Passing null to parameter #3 ($subject) of type array|string is deprecated in /var/www/warframe-builder/views/comparateur_armes/index.php on line 242


-

-/3

+

Heavy Warhead


Warning: Trying to access array offset on value of type bool in /var/www/warframe-builder/views/comparateur_armes/index.php on line 242

Deprecated: str_replace(): Passing null to parameter #3 ($subject) of type array|string is deprecated in /var/www/warframe-builder/views/comparateur_armes/index.php on line 242


-

-/5

+

Hollow Point


Warning: Trying to access array offset on value of type bool in /var/www/warframe-builder/views/comparateur_armes/index.php on line 242

Deprecated: str_replace(): Passing null to parameter #3 ($subject) of type array|string is deprecated in /var/www/warframe-builder/views/comparateur_armes/index.php on line 242


-

-/10

+

Hornet Strike


Warning: Trying to access array offset on value of type bool in /var/www/warframe-builder/views/comparateur_armes/index.php on line 242

Deprecated: str_replace(): Passing null to parameter #3 ($subject) of type array|string is deprecated in /var/www/warframe-builder/views/comparateur_armes/index.php on line 242


-

-/3

+

Hydraulic Barrel


Warning: Trying to access array offset on value of type bool in /var/www/warframe-builder/views/comparateur_armes/index.php on line 242

Deprecated: str_replace(): Passing null to parameter #3 ($subject) of type array|string is deprecated in /var/www/warframe-builder/views/comparateur_armes/index.php on line 242


-

-/5

+

Hydraulic Crosshairs


Warning: Trying to access array offset on value of type bool in /var/www/warframe-builder/views/comparateur_armes/index.php on line 242

Deprecated: str_replace(): Passing null to parameter #3 ($subject) of type array|string is deprecated in /var/www/warframe-builder/views/comparateur_armes/index.php on line 242


-

-/3

+

Ice Storm


Warning: Trying to access array offset on value of type bool in /var/www/warframe-builder/views/comparateur_armes/index.php on line 242

Deprecated: str_replace(): Passing null to parameter #3 ($subject) of type array|string is deprecated in /var/www/warframe-builder/views/comparateur_armes/index.php on line 242


-

-/3

+

Impaler Munitions


Warning: Trying to access array offset on value of type bool in /var/www/warframe-builder/views/comparateur_armes/index.php on line 242

Deprecated: str_replace(): Passing null to parameter #3 ($subject) of type array|string is deprecated in /var/www/warframe-builder/views/comparateur_armes/index.php on line 242


-

-/3

+

Jolt


Warning: Trying to access array offset on value of type bool in /var/www/warframe-builder/views/comparateur_armes/index.php on line 242

Deprecated: str_replace(): Passing null to parameter #3 ($subject) of type array|string is deprecated in /var/www/warframe-builder/views/comparateur_armes/index.php on line 242


-

-/5

+

Jugulus Spines


Warning: Trying to access array offset on value of type bool in /var/www/warframe-builder/views/comparateur_armes/index.php on line 242

Deprecated: str_replace(): Passing null to parameter #3 ($subject) of type array|string is deprecated in /var/www/warframe-builder/views/comparateur_armes/index.php on line 242


-

-/3

+

Lethal Momentum


Warning: Trying to access array offset on value of type bool in /var/www/warframe-builder/views/comparateur_armes/index.php on line 242

Deprecated: str_replace(): Passing null to parameter #3 ($subject) of type array|string is deprecated in /var/www/warframe-builder/views/comparateur_armes/index.php on line 242


-

-/5

+

Lethal Torrent


Warning: Trying to access array offset on value of type bool in /var/www/warframe-builder/views/comparateur_armes/index.php on line 242

Deprecated: str_replace(): Passing null to parameter #3 ($subject) of type array|string is deprecated in /var/www/warframe-builder/views/comparateur_armes/index.php on line 242


-

-/5

+

Loose Magazine

Warning: Trying to access array offset on value of type bool in /var/www/warframe-builder/views/comparateur_armes/index.php on line 242

Deprecated: str_replace(): Passing null to parameter #3 ($subject) of type array|string is deprecated in /var/www/warframe-builder/views/comparateur_armes/index.php on line 242


-

-/5

+

Pummel


Warning: Trying to access array offset on value of type bool in /var/www/warframe-builder/views/comparateur_armes/index.php on line 242

Deprecated: str_replace(): Passing null to parameter #3 ($subject) of type array|string is deprecated in /var/www/warframe-builder/views/comparateur_armes/index.php on line 242


-

-/5

+

Quickdraw


Warning: Trying to access array offset on value of type bool in /var/www/warframe-builder/views/comparateur_armes/index.php on line 242

Deprecated: str_replace(): Passing null to parameter #3 ($subject) of type array|string is deprecated in /var/www/warframe-builder/views/comparateur_armes/index.php on line 242


-

-/3

+

Razor Munitions


Warning: Trying to access array offset on value of type bool in /var/www/warframe-builder/views/comparateur_armes/index.php on line 242

Deprecated: str_replace(): Passing null to parameter #3 ($subject) of type array|string is deprecated in /var/www/warframe-builder/views/comparateur_armes/index.php on line 242


-

-/5

+

Razor Shot


Warning: Trying to access array offset on value of type bool in /var/www/warframe-builder/views/comparateur_armes/index.php on line 242

Deprecated: str_replace(): Passing null to parameter #3 ($subject) of type array|string is deprecated in /var/www/warframe-builder/views/comparateur_armes/index.php on line 242


-

-/3

+

Recuperate


Warning: Trying to access array offset on value of type bool in /var/www/warframe-builder/views/comparateur_armes/index.php on line 242

Deprecated: str_replace(): Passing null to parameter #3 ($subject) of type array|string is deprecated in /var/www/warframe-builder/views/comparateur_armes/index.php on line 242


-

-/3

+

Reflex Draw


Warning: Trying to access array offset on value of type bool in /var/www/warframe-builder/views/comparateur_armes/index.php on line 242

Deprecated: str_replace(): Passing null to parameter #3 ($subject) of type array|string is deprecated in /var/www/warframe-builder/views/comparateur_armes/index.php on line 242


-

-/0

+

Riven Mod


Warning: Trying to access array offset on value of type bool in /var/www/warframe-builder/views/comparateur_armes/index.php on line 242

Deprecated: str_replace(): Passing null to parameter #3 ($subject) of type array|string is deprecated in /var/www/warframe-builder/views/comparateur_armes/index.php on line 242


-

-/3

+

Ruinous Extension


Warning: Trying to access array offset on value of type bool in /var/www/warframe-builder/views/comparateur_armes/index.php on line 242

Deprecated: str_replace(): Passing null to parameter #3 ($subject) of type array|string is deprecated in /var/www/warframe-builder/views/comparateur_armes/index.php on line 242


-

-/5

+

Saxum Spittle


Warning: Trying to access array offset on value of type bool in /var/www/warframe-builder/views/comparateur_armes/index.php on line 242

Deprecated: str_replace(): Passing null to parameter #3 ($subject) of type array|string is deprecated in /var/www/warframe-builder/views/comparateur_armes/index.php on line 242


-

-/3

+

Scorch


Warning: Trying to access array offset on value of type bool in /var/www/warframe-builder/views/comparateur_armes/index.php on line 242

Deprecated: str_replace(): Passing null to parameter #3 ($subject) of type array|string is deprecated in /var/www/warframe-builder/views/comparateur_armes/index.php on line 242


-

-/3

+

Secondary Wind


Warning: Trying to access array offset on value of type bool in /var/www/warframe-builder/views/comparateur_armes/index.php on line 242

Deprecated: str_replace(): Passing null to parameter #3 ($subject) of type array|string is deprecated in /var/www/warframe-builder/views/comparateur_armes/index.php on line 242


-

-/5

+

Seeker


Warning: Trying to access array offset on value of type bool in /var/www/warframe-builder/views/comparateur_armes/index.php on line 242

Deprecated: str_replace(): Passing null to parameter #3 ($subject) of type array|string is deprecated in /var/www/warframe-builder/views/comparateur_armes/index.php on line 242


-

-/5

+

Sharpened Bullets


Warning: Trying to access array offset on value of type bool in /var/www/warframe-builder/views/comparateur_armes/index.php on line 242

Deprecated: str_replace(): Passing null to parameter #3 ($subject) of type array|string is deprecated in /var/www/warframe-builder/views/comparateur_armes/index.php on line 242


-

-/5

+

Slip Magazine


Warning: Trying to access array offset on value of type bool in /var/www/warframe-builder/views/comparateur_armes/index.php on line 242

Deprecated: str_replace(): Passing null to parameter #3 ($subject) of type array|string is deprecated in /var/www/warframe-builder/views/comparateur_armes/index.php on line 242


-

-/3

+

Spry Sights


Warning: Trying to access array offset on value of type bool in /var/www/warframe-builder/views/comparateur_armes/index.php on line 242

Deprecated: str_replace(): Passing null to parameter #3 ($subject) of type array|string is deprecated in /var/www/warframe-builder/views/comparateur_armes/index.php on line 242


-

-/3

+

Steady Hands


Warning: Trying to access array offset on value of type bool in /var/www/warframe-builder/views/comparateur_armes/index.php on line 242

Deprecated: str_replace(): Passing null to parameter #3 ($subject) of type array|string is deprecated in /var/www/warframe-builder/views/comparateur_armes/index.php on line 242


-

-/3

+

Strafing Slide


Warning: Trying to access array offset on value of type bool in /var/www/warframe-builder/views/comparateur_armes/index.php on line 242

Deprecated: str_replace(): Passing null to parameter #3 ($subject) of type array|string is deprecated in /var/www/warframe-builder/views/comparateur_armes/index.php on line 242


-

-/3

+

Stunning Speed


Warning: Trying to access array offset on value of type bool in /var/www/warframe-builder/views/comparateur_armes/index.php on line 242

Deprecated: str_replace(): Passing null to parameter #3 ($subject) of type array|string is deprecated in /var/www/warframe-builder/views/comparateur_armes/index.php on line 242


-

-/3

+

Suppress


Warning: Trying to access array offset on value of type bool in /var/www/warframe-builder/views/comparateur_armes/index.php on line 242

Deprecated: str_replace(): Passing null to parameter #3 ($subject) of type array|string is deprecated in /var/www/warframe-builder/views/comparateur_armes/index.php on line 242


-

-/5

+

Sure Shot


Warning: Trying to access array offset on value of type bool in /var/www/warframe-builder/views/comparateur_armes/index.php on line 242

Deprecated: str_replace(): Passing null to parameter #3 ($subject) of type array|string is deprecated in /var/www/warframe-builder/views/comparateur_armes/index.php on line 242


-

-/3

+

Synth Charge

Warning: Trying to access array offset on value of type bool in /var/www/warframe-builder/views/comparateur_armes/index.php on line 242

Deprecated: str_replace(): Passing null to parameter #3 ($subject) of type array|string is deprecated in /var/www/warframe-builder/views/comparateur_armes/index.php on line 242


-

-/5

+

Tainted Clip


Warning: Trying to access array offset on value of type bool in /var/www/warframe-builder/views/comparateur_armes/index.php on line 242

Deprecated: str_replace(): Passing null to parameter #3 ($subject) of type array|string is deprecated in /var/www/warframe-builder/views/comparateur_armes/index.php on line 242


-

-/5

+

Target Cracker


Warning: Trying to access array offset on value of type bool in /var/www/warframe-builder/views/comparateur_armes/index.php on line 242

Deprecated: str_replace(): Passing null to parameter #3 ($subject) of type array|string is deprecated in /var/www/warframe-builder/views/comparateur_armes/index.php on line 242


-

-/5

+

Targeting Subsystem


Warning: Trying to access array offset on value of type bool in /var/www/warframe-builder/views/comparateur_armes/index.php on line 242

Deprecated: str_replace(): Passing null to parameter #3 ($subject) of type array|string is deprecated in /var/www/warframe-builder/views/comparateur_armes/index.php on line 242


-

-/5

+

Trick Mag
Aklex Prime
Too many mods equipped, maximum 8 for export
|
|
|
Sustained DPS vs Grineer:
0
|
|
Sustained DPS vs Corpus:
0
|
|
Sustained DPS vs Infested:
0
|
|
Sustained DPS vs Tenno:
0
|
Burst DPS vs Corrupted:
0
|
Sustained DPS vs Corrupted:
0
Shot detail (base)
Impact

15.00

Puncture

120.00

Slash

15.00

---

Total

150.00
Shot detail
Impact

15.00

Puncture

120.00

Slash

15.00

---

Total

0
Statistics (base)
Accuracy

9.80

Bullets

1.00

Fire rate

2.67

Critical multiplier

2.00

x
Critical chance

25.00

%
Status

25.00

%
Status Probability

25.00

%
Magazine

16

Reload

3.00

Ammo

210

Time firing

0

%

Ammo duration

0

s
Statistics
Accuracy

9.80

Bullets

1.00

Fire rate

2.67

Critical multiplier

2.00

x
Critical chance

25.00

%
Status

25.00

%
Status Probability

25.00

%
Magazine

16

Reload

3.00

Ammo

210

Time firing

0

%

Ammo duration

0

s
impact:15;penetration:120;tranchant:15;explosif:0;corrosif:0;gaz:0;magnetique:0;radiation:0;viral:0;feu:0;glace:0;electrique:0;poison:0;precision:9.8;balles:1;cadence_de_tir:2.67;critique:25|2;status:25;chargeur:16;recharger:3;munitions:210;type:type_sa
0|0|0|0|0|0|0|0|2
Damage (burst)
Grineer
Corpus
Damage (sustained)
Grineer
Corpus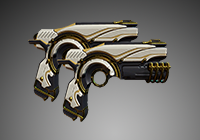 Mods (burst)
Mods (sustained)

Warning: Trying to access array offset on value of type bool in /var/www/warframe-builder/views/comparateur_armes/index.php on line 242

Deprecated: str_replace(): Passing null to parameter #3 ($subject) of type array|string is deprecated in /var/www/warframe-builder/views/comparateur_armes/index.php on line 242


-

-/3

+

Air Recon


Warning: Trying to access array offset on value of type bool in /var/www/warframe-builder/views/comparateur_armes/index.php on line 242

Deprecated: str_replace(): Passing null to parameter #3 ($subject) of type array|string is deprecated in /var/www/warframe-builder/views/comparateur_armes/index.php on line 242


-

-/5

+

Amalgam Barrel Diffusion


Warning: Trying to access array offset on value of type bool in /var/www/warframe-builder/views/comparateur_armes/index.php on line 242

Deprecated: str_replace(): Passing null to parameter #3 ($subject) of type array|string is deprecated in /var/www/warframe-builder/views/comparateur_armes/index.php on line 242


-

-/5

+

Anemic Agility


Warning: Trying to access array offset on value of type bool in /var/www/warframe-builder/views/comparateur_armes/index.php on line 242

Deprecated: str_replace(): Passing null to parameter #3 ($subject) of type array|string is deprecated in /var/www/warframe-builder/views/comparateur_armes/index.php on line 242


-

-/5

+

Augur Pact


Warning: Trying to access array offset on value of type bool in /var/www/warframe-builder/views/comparateur_armes/index.php on line 242

Deprecated: str_replace(): Passing null to parameter #3 ($subject) of type array|string is deprecated in /var/www/warframe-builder/views/comparateur_armes/index.php on line 242


-

-/5

+

Augur Seeker


Warning: Trying to access array offset on value of type bool in /var/www/warframe-builder/views/comparateur_armes/index.php on line 242

Deprecated: str_replace(): Passing null to parameter #3 ($subject) of type array|string is deprecated in /var/www/warframe-builder/views/comparateur_armes/index.php on line 242


-

-/5

+

Barrel Diffusion


Warning: Trying to access array offset on value of type bool in /var/www/warframe-builder/views/comparateur_armes/index.php on line 242

Deprecated: str_replace(): Passing null to parameter #3 ($subject) of type array|string is deprecated in /var/www/warframe-builder/views/comparateur_armes/index.php on line 242


-

-/3

+

Blind Shot


Warning: Trying to access array offset on value of type bool in /var/www/warframe-builder/views/comparateur_armes/index.php on line 242

Deprecated: str_replace(): Passing null to parameter #3 ($subject) of type array|string is deprecated in /var/www/warframe-builder/views/comparateur_armes/index.php on line 242


-

-/5

+

Bore


Warning: Trying to access array offset on value of type bool in /var/www/warframe-builder/views/comparateur_armes/index.php on line 242

Deprecated: str_replace(): Passing null to parameter #3 ($subject) of type array|string is deprecated in /var/www/warframe-builder/views/comparateur_armes/index.php on line 242


-

-/3

+

Calculated Victory


Warning: Trying to access array offset on value of type bool in /var/www/warframe-builder/views/comparateur_armes/index.php on line 242

Deprecated: str_replace(): Passing null to parameter #3 ($subject) of type array|string is deprecated in /var/www/warframe-builder/views/comparateur_armes/index.php on line 242


-

-/5

+

Carnis Stinger


Warning: Trying to access array offset on value of type bool in /var/www/warframe-builder/views/comparateur_armes/index.php on line 242

Deprecated: str_replace(): Passing null to parameter #3 ($subject) of type array|string is deprecated in /var/www/warframe-builder/views/comparateur_armes/index.php on line 242


-

-/5

+

Concussion Rounds


Warning: Trying to access array offset on value of type bool in /var/www/warframe-builder/views/comparateur_armes/index.php on line 242

Deprecated: str_replace(): Passing null to parameter #3 ($subject) of type array|string is deprecated in /var/www/warframe-builder/views/comparateur_armes/index.php on line 242


-

-/5

+

Convulsion


Warning: Trying to access array offset on value of type bool in /var/www/warframe-builder/views/comparateur_armes/index.php on line 242

Deprecated: str_replace(): Passing null to parameter #3 ($subject) of type array|string is deprecated in /var/www/warframe-builder/views/comparateur_armes/index.php on line 242


-

-/5

+

Creeping Bullseye


Warning: Trying to access array offset on value of type bool in /var/www/warframe-builder/views/comparateur_armes/index.php on line 242

Deprecated: str_replace(): Passing null to parameter #3 ($subject) of type array|string is deprecated in /var/www/warframe-builder/views/comparateur_armes/index.php on line 242


-

-/5

+

Deep Freeze


Warning: Trying to access array offset on value of type bool in /var/www/warframe-builder/views/comparateur_armes/index.php on line 242

Deprecated: str_replace(): Passing null to parameter #3 ($subject) of type array|string is deprecated in /var/www/warframe-builder/views/comparateur_armes/index.php on line 242


-

-/3

+

Eject Magazine


Warning: Trying to access array offset on value of type bool in /var/www/warframe-builder/views/comparateur_armes/index.php on line 242

Deprecated: str_replace(): Passing null to parameter #3 ($subject) of type array|string is deprecated in /var/www/warframe-builder/views/comparateur_armes/index.php on line 242


-

-/5

+

Embedded Catalyzer


Warning: Trying to access array offset on value of type bool in /var/www/warframe-builder/views/comparateur_armes/index.php on line 242

Deprecated: str_replace(): Passing null to parameter #3 ($subject) of type array|string is deprecated in /var/www/warframe-builder/views/comparateur_armes/index.php on line 242


-

-/10

+

Energizing Shot


Warning: Trying to access array offset on value of type bool in /var/www/warframe-builder/views/comparateur_armes/index.php on line 242

Deprecated: str_replace(): Passing null to parameter #3 ($subject) of type array|string is deprecated in /var/www/warframe-builder/views/comparateur_armes/index.php on line 242


-

-/5

+

Expel Corpus


Warning: Trying to access array offset on value of type bool in /var/www/warframe-builder/views/comparateur_armes/index.php on line 242

Deprecated: str_replace(): Passing null to parameter #3 ($subject) of type array|string is deprecated in /var/www/warframe-builder/views/comparateur_armes/index.php on line 242


-

-/5

+

Expel Corrupted


Warning: Trying to access array offset on value of type bool in /var/www/warframe-builder/views/comparateur_armes/index.php on line 242

Deprecated: str_replace(): Passing null to parameter #3 ($subject) of type array|string is deprecated in /var/www/warframe-builder/views/comparateur_armes/index.php on line 242


-

-/5

+

Expel Grineer


Warning: Trying to access array offset on value of type bool in /var/www/warframe-builder/views/comparateur_armes/index.php on line 242

Deprecated: str_replace(): Passing null to parameter #3 ($subject) of type array|string is deprecated in /var/www/warframe-builder/views/comparateur_armes/index.php on line 242


-

-/5

+

Expel Infested

Warning: Trying to access array offset on value of type bool in /var/www/warframe-builder/views/comparateur_armes/index.php on line 242

Deprecated: str_replace(): Passing null to parameter #3 ($subject) of type array|string is deprecated in /var/www/warframe-builder/views/comparateur_armes/index.php on line 242


-

-/3

+

Frostbite


Warning: Trying to access array offset on value of type bool in /var/www/warframe-builder/views/comparateur_armes/index.php on line 242

Deprecated: str_replace(): Passing null to parameter #3 ($subject) of type array|string is deprecated in /var/www/warframe-builder/views/comparateur_armes/index.php on line 242


-

-/5

+

Full Capacity


Warning: Trying to access array offset on value of type bool in /var/www/warframe-builder/views/comparateur_armes/index.php on line 242

Deprecated: str_replace(): Passing null to parameter #3 ($subject) of type array|string is deprecated in /var/www/warframe-builder/views/comparateur_armes/index.php on line 242


-

-/3

+

Fulmination


Warning: Trying to access array offset on value of type bool in /var/www/warframe-builder/views/comparateur_armes/index.php on line 242

Deprecated: str_replace(): Passing null to parameter #3 ($subject) of type array|string is deprecated in /var/www/warframe-builder/views/comparateur_armes/index.php on line 242


-

-/10

+

Galvanized Crosshairs


Warning: Trying to access array offset on value of type bool in /var/www/warframe-builder/views/comparateur_armes/index.php on line 242

Deprecated: str_replace(): Passing null to parameter #3 ($subject) of type array|string is deprecated in /var/www/warframe-builder/views/comparateur_armes/index.php on line 242


-

-/10

+

Galvanized Diffusion


Warning: Trying to access array offset on value of type bool in /var/www/warframe-builder/views/comparateur_armes/index.php on line 242

Deprecated: str_replace(): Passing null to parameter #3 ($subject) of type array|string is deprecated in /var/www/warframe-builder/views/comparateur_armes/index.php on line 242


-

-/10

+

Galvanized Shot


Warning: Trying to access array offset on value of type bool in /var/www/warframe-builder/views/comparateur_armes/index.php on line 242

Deprecated: str_replace(): Passing null to parameter #3 ($subject) of type array|string is deprecated in /var/www/warframe-builder/views/comparateur_armes/index.php on line 242


-

-/5

+

Gunslinger


Warning: Trying to access array offset on value of type bool in /var/www/warframe-builder/views/comparateur_armes/index.php on line 242

Deprecated: str_replace(): Passing null to parameter #3 ($subject) of type array|string is deprecated in /var/www/warframe-builder/views/comparateur_armes/index.php on line 242


-

-/3

+

Hawk Eye


Warning: Trying to access array offset on value of type bool in /var/www/warframe-builder/views/comparateur_armes/index.php on line 242

Deprecated: str_replace(): Passing null to parameter #3 ($subject) of type array|string is deprecated in /var/www/warframe-builder/views/comparateur_armes/index.php on line 242


-

-/5

+

Heated Charge


Warning: Trying to access array offset on value of type bool in /var/www/warframe-builder/views/comparateur_armes/index.php on line 242

Deprecated: str_replace(): Passing null to parameter #3 ($subject) of type array|string is deprecated in /var/www/warframe-builder/views/comparateur_armes/index.php on line 242


-

-/3

+

Heavy Warhead


Warning: Trying to access array offset on value of type bool in /var/www/warframe-builder/views/comparateur_armes/index.php on line 242

Deprecated: str_replace(): Passing null to parameter #3 ($subject) of type array|string is deprecated in /var/www/warframe-builder/views/comparateur_armes/index.php on line 242


-

-/5

+

Hollow Point


Warning: Trying to access array offset on value of type bool in /var/www/warframe-builder/views/comparateur_armes/index.php on line 242

Deprecated: str_replace(): Passing null to parameter #3 ($subject) of type array|string is deprecated in /var/www/warframe-builder/views/comparateur_armes/index.php on line 242


-

-/10

+

Hornet Strike


Warning: Trying to access array offset on value of type bool in /var/www/warframe-builder/views/comparateur_armes/index.php on line 242

Deprecated: str_replace(): Passing null to parameter #3 ($subject) of type array|string is deprecated in /var/www/warframe-builder/views/comparateur_armes/index.php on line 242


-

-/3

+

Hydraulic Barrel


Warning: Trying to access array offset on value of type bool in /var/www/warframe-builder/views/comparateur_armes/index.php on line 242

Deprecated: str_replace(): Passing null to parameter #3 ($subject) of type array|string is deprecated in /var/www/warframe-builder/views/comparateur_armes/index.php on line 242


-

-/5

+

Hydraulic Crosshairs


Warning: Trying to access array offset on value of type bool in /var/www/warframe-builder/views/comparateur_armes/index.php on line 242

Deprecated: str_replace(): Passing null to parameter #3 ($subject) of type array|string is deprecated in /var/www/warframe-builder/views/comparateur_armes/index.php on line 242


-

-/3

+

Ice Storm


Warning: Trying to access array offset on value of type bool in /var/www/warframe-builder/views/comparateur_armes/index.php on line 242

Deprecated: str_replace(): Passing null to parameter #3 ($subject) of type array|string is deprecated in /var/www/warframe-builder/views/comparateur_armes/index.php on line 242


-

-/3

+

Impaler Munitions


Warning: Trying to access array offset on value of type bool in /var/www/warframe-builder/views/comparateur_armes/index.php on line 242

Deprecated: str_replace(): Passing null to parameter #3 ($subject) of type array|string is deprecated in /var/www/warframe-builder/views/comparateur_armes/index.php on line 242


-

-/3

+

Jolt


Warning: Trying to access array offset on value of type bool in /var/www/warframe-builder/views/comparateur_armes/index.php on line 242

Deprecated: str_replace(): Passing null to parameter #3 ($subject) of type array|string is deprecated in /var/www/warframe-builder/views/comparateur_armes/index.php on line 242


-

-/5

+

Jugulus Spines


Warning: Trying to access array offset on value of type bool in /var/www/warframe-builder/views/comparateur_armes/index.php on line 242

Deprecated: str_replace(): Passing null to parameter #3 ($subject) of type array|string is deprecated in /var/www/warframe-builder/views/comparateur_armes/index.php on line 242


-

-/3

+

Lethal Momentum


Warning: Trying to access array offset on value of type bool in /var/www/warframe-builder/views/comparateur_armes/index.php on line 242

Deprecated: str_replace(): Passing null to parameter #3 ($subject) of type array|string is deprecated in /var/www/warframe-builder/views/comparateur_armes/index.php on line 242


-

-/5

+

Lethal Torrent


Warning: Trying to access array offset on value of type bool in /var/www/warframe-builder/views/comparateur_armes/index.php on line 242

Deprecated: str_replace(): Passing null to parameter #3 ($subject) of type array|string is deprecated in /var/www/warframe-builder/views/comparateur_armes/index.php on line 242


-

-/5

+

Loose Magazine

Warning: Trying to access array offset on value of type bool in /var/www/warframe-builder/views/comparateur_armes/index.php on line 242

Deprecated: str_replace(): Passing null to parameter #3 ($subject) of type array|string is deprecated in /var/www/warframe-builder/views/comparateur_armes/index.php on line 242


-

-/5

+

Pummel


Warning: Trying to access array offset on value of type bool in /var/www/warframe-builder/views/comparateur_armes/index.php on line 242

Deprecated: str_replace(): Passing null to parameter #3 ($subject) of type array|string is deprecated in /var/www/warframe-builder/views/comparateur_armes/index.php on line 242


-

-/5

+

Quickdraw


Warning: Trying to access array offset on value of type bool in /var/www/warframe-builder/views/comparateur_armes/index.php on line 242

Deprecated: str_replace(): Passing null to parameter #3 ($subject) of type array|string is deprecated in /var/www/warframe-builder/views/comparateur_armes/index.php on line 242


-

-/3

+

Razor Munitions


Warning: Trying to access array offset on value of type bool in /var/www/warframe-builder/views/comparateur_armes/index.php on line 242

Deprecated: str_replace(): Passing null to parameter #3 ($subject) of type array|string is deprecated in /var/www/warframe-builder/views/comparateur_armes/index.php on line 242


-

-/5

+

Razor Shot


Warning: Trying to access array offset on value of type bool in /var/www/warframe-builder/views/comparateur_armes/index.php on line 242

Deprecated: str_replace(): Passing null to parameter #3 ($subject) of type array|string is deprecated in /var/www/warframe-builder/views/comparateur_armes/index.php on line 242


-

-/3

+

Recuperate


Warning: Trying to access array offset on value of type bool in /var/www/warframe-builder/views/comparateur_armes/index.php on line 242

Deprecated: str_replace(): Passing null to parameter #3 ($subject) of type array|string is deprecated in /var/www/warframe-builder/views/comparateur_armes/index.php on line 242


-

-/3

+

Reflex Draw


Warning: Trying to access array offset on value of type bool in /var/www/warframe-builder/views/comparateur_armes/index.php on line 242

Deprecated: str_replace(): Passing null to parameter #3 ($subject) of type array|string is deprecated in /var/www/warframe-builder/views/comparateur_armes/index.php on line 242


-

-/0

+

Riven Mod


Warning: Trying to access array offset on value of type bool in /var/www/warframe-builder/views/comparateur_armes/index.php on line 242

Deprecated: str_replace(): Passing null to parameter #3 ($subject) of type array|string is deprecated in /var/www/warframe-builder/views/comparateur_armes/index.php on line 242


-

-/3

+

Ruinous Extension


Warning: Trying to access array offset on value of type bool in /var/www/warframe-builder/views/comparateur_armes/index.php on line 242

Deprecated: str_replace(): Passing null to parameter #3 ($subject) of type array|string is deprecated in /var/www/warframe-builder/views/comparateur_armes/index.php on line 242


-

-/5

+

Saxum Spittle


Warning: Trying to access array offset on value of type bool in /var/www/warframe-builder/views/comparateur_armes/index.php on line 242

Deprecated: str_replace(): Passing null to parameter #3 ($subject) of type array|string is deprecated in /var/www/warframe-builder/views/comparateur_armes/index.php on line 242


-

-/3

+

Scorch


Warning: Trying to access array offset on value of type bool in /var/www/warframe-builder/views/comparateur_armes/index.php on line 242

Deprecated: str_replace(): Passing null to parameter #3 ($subject) of type array|string is deprecated in /var/www/warframe-builder/views/comparateur_armes/index.php on line 242


-

-/3

+

Secondary Wind


Warning: Trying to access array offset on value of type bool in /var/www/warframe-builder/views/comparateur_armes/index.php on line 242

Deprecated: str_replace(): Passing null to parameter #3 ($subject) of type array|string is deprecated in /var/www/warframe-builder/views/comparateur_armes/index.php on line 242


-

-/5

+

Seeker


Warning: Trying to access array offset on value of type bool in /var/www/warframe-builder/views/comparateur_armes/index.php on line 242

Deprecated: str_replace(): Passing null to parameter #3 ($subject) of type array|string is deprecated in /var/www/warframe-builder/views/comparateur_armes/index.php on line 242


-

-/5

+

Sharpened Bullets


Warning: Trying to access array offset on value of type bool in /var/www/warframe-builder/views/comparateur_armes/index.php on line 242

Deprecated: str_replace(): Passing null to parameter #3 ($subject) of type array|string is deprecated in /var/www/warframe-builder/views/comparateur_armes/index.php on line 242


-

-/5

+

Slip Magazine


Warning: Trying to access array offset on value of type bool in /var/www/warframe-builder/views/comparateur_armes/index.php on line 242

Deprecated: str_replace(): Passing null to parameter #3 ($subject) of type array|string is deprecated in /var/www/warframe-builder/views/comparateur_armes/index.php on line 242


-

-/3

+

Spry Sights


Warning: Trying to access array offset on value of type bool in /var/www/warframe-builder/views/comparateur_armes/index.php on line 242

Deprecated: str_replace(): Passing null to parameter #3 ($subject) of type array|string is deprecated in /var/www/warframe-builder/views/comparateur_armes/index.php on line 242


-

-/3

+

Steady Hands


Warning: Trying to access array offset on value of type bool in /var/www/warframe-builder/views/comparateur_armes/index.php on line 242

Deprecated: str_replace(): Passing null to parameter #3 ($subject) of type array|string is deprecated in /var/www/warframe-builder/views/comparateur_armes/index.php on line 242


-

-/3

+

Strafing Slide


Warning: Trying to access array offset on value of type bool in /var/www/warframe-builder/views/comparateur_armes/index.php on line 242

Deprecated: str_replace(): Passing null to parameter #3 ($subject) of type array|string is deprecated in /var/www/warframe-builder/views/comparateur_armes/index.php on line 242


-

-/3

+

Stunning Speed


Warning: Trying to access array offset on value of type bool in /var/www/warframe-builder/views/comparateur_armes/index.php on line 242

Deprecated: str_replace(): Passing null to parameter #3 ($subject) of type array|string is deprecated in /var/www/warframe-builder/views/comparateur_armes/index.php on line 242


-

-/3

+

Suppress


Warning: Trying to access array offset on value of type bool in /var/www/warframe-builder/views/comparateur_armes/index.php on line 242

Deprecated: str_replace(): Passing null to parameter #3 ($subject) of type array|string is deprecated in /var/www/warframe-builder/views/comparateur_armes/index.php on line 242


-

-/5

+

Sure Shot


Warning: Trying to access array offset on value of type bool in /var/www/warframe-builder/views/comparateur_armes/index.php on line 242

Deprecated: str_replace(): Passing null to parameter #3 ($subject) of type array|string is deprecated in /var/www/warframe-builder/views/comparateur_armes/index.php on line 242


-

-/3

+

Synth Charge

Warning: Trying to access array offset on value of type bool in /var/www/warframe-builder/views/comparateur_armes/index.php on line 242

Deprecated: str_replace(): Passing null to parameter #3 ($subject) of type array|string is deprecated in /var/www/warframe-builder/views/comparateur_armes/index.php on line 242


-

-/5

+

Tainted Clip


Warning: Trying to access array offset on value of type bool in /var/www/warframe-builder/views/comparateur_armes/index.php on line 242

Deprecated: str_replace(): Passing null to parameter #3 ($subject) of type array|string is deprecated in /var/www/warframe-builder/views/comparateur_armes/index.php on line 242


-

-/5

+

Target Cracker


Warning: Trying to access array offset on value of type bool in /var/www/warframe-builder/views/comparateur_armes/index.php on line 242

Deprecated: str_replace(): Passing null to parameter #3 ($subject) of type array|string is deprecated in /var/www/warframe-builder/views/comparateur_armes/index.php on line 242


-

-/5

+

Targeting Subsystem


Warning: Trying to access array offset on value of type bool in /var/www/warframe-builder/views/comparateur_armes/index.php on line 242

Deprecated: str_replace(): Passing null to parameter #3 ($subject) of type array|string is deprecated in /var/www/warframe-builder/views/comparateur_armes/index.php on line 242


-

-/5

+

Trick Mag
Akmagnus
Too many mods equipped, maximum 8 for export
|
|
|
Sustained DPS vs Grineer:
0
|
|
Sustained DPS vs Corpus:
0
|
|
Sustained DPS vs Infested:
0
|
|
Sustained DPS vs Tenno:
0
|
Burst DPS vs Corrupted:
0
|
Sustained DPS vs Corrupted:
0
Shot detail (base)
Impact

34.20

Puncture

20.90

Slash

20.90

---

Total

76.00
Shot detail
Impact

34.20

Puncture

20.90

Slash

20.90

---

Total

0
Statistics (base)
Accuracy

11.10

Bullets

1.00

Fire rate

6.17

Critical multiplier

2.00

x
Critical chance

22.00

%
Status

22.00

%
Status Probability

22.00

%
Magazine

16

Reload

2.40

Ammo

210

Time firing

0

%

Ammo duration

0

s
Statistics
Accuracy

11.10

Bullets

1.00

Fire rate

6.17

Critical multiplier

2.00

x
Critical chance

22.00

%
Status

22.00

%
Status Probability

22.00

%
Magazine

16

Reload

2.40

Ammo

210

Time firing

0

%

Ammo duration

0

s
impact:34.2;penetration:20.9;tranchant:20.9;explosif:0;corrosif:0;gaz:0;magnetique:0;radiation:0;viral:0;feu:0;glace:0;electrique:0;poison:0;precision:11.1;balles:1;cadence_de_tir:6.17;critique:22|2;status:22;chargeur:16;recharger:2.4;munitions:210;type:type_sa
0|0|0|0|0|0|0|0|2
Damage (burst)
Grineer
Corpus
Damage (sustained)
Grineer
Corpus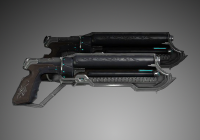 Mods (burst)
Mods (sustained)

Warning: Trying to access array offset on value of type bool in /var/www/warframe-builder/views/comparateur_armes/index.php on line 242

Deprecated: str_replace(): Passing null to parameter #3 ($subject) of type array|string is deprecated in /var/www/warframe-builder/views/comparateur_armes/index.php on line 242


-

-/3

+

Air Recon


Warning: Trying to access array offset on value of type bool in /var/www/warframe-builder/views/comparateur_armes/index.php on line 242

Deprecated: str_replace(): Passing null to parameter #3 ($subject) of type array|string is deprecated in /var/www/warframe-builder/views/comparateur_armes/index.php on line 242


-

-/5

+

Amalgam Barrel Diffusion


Warning: Trying to access array offset on value of type bool in /var/www/warframe-builder/views/comparateur_armes/index.php on line 242

Deprecated: str_replace(): Passing null to parameter #3 ($subject) of type array|string is deprecated in /var/www/warframe-builder/views/comparateur_armes/index.php on line 242


-

-/5

+

Anemic Agility


Warning: Trying to access array offset on value of type bool in /var/www/warframe-builder/views/comparateur_armes/index.php on line 242

Deprecated: str_replace(): Passing null to parameter #3 ($subject) of type array|string is deprecated in /var/www/warframe-builder/views/comparateur_armes/index.php on line 242


-

-/5

+

Augur Pact


Warning: Trying to access array offset on value of type bool in /var/www/warframe-builder/views/comparateur_armes/index.php on line 242

Deprecated: str_replace(): Passing null to parameter #3 ($subject) of type array|string is deprecated in /var/www/warframe-builder/views/comparateur_armes/index.php on line 242


-

-/5

+

Augur Seeker


Warning: Trying to access array offset on value of type bool in /var/www/warframe-builder/views/comparateur_armes/index.php on line 242

Deprecated: str_replace(): Passing null to parameter #3 ($subject) of type array|string is deprecated in /var/www/warframe-builder/views/comparateur_armes/index.php on line 242


-

-/5

+

Barrel Diffusion


Warning: Trying to access array offset on value of type bool in /var/www/warframe-builder/views/comparateur_armes/index.php on line 242

Deprecated: str_replace(): Passing null to parameter #3 ($subject) of type array|string is deprecated in /var/www/warframe-builder/views/comparateur_armes/index.php on line 242


-

-/3

+

Blind Shot


Warning: Trying to access array offset on value of type bool in /var/www/warframe-builder/views/comparateur_armes/index.php on line 242

Deprecated: str_replace(): Passing null to parameter #3 ($subject) of type array|string is deprecated in /var/www/warframe-builder/views/comparateur_armes/index.php on line 242


-

-/5

+

Bore


Warning: Trying to access array offset on value of type bool in /var/www/warframe-builder/views/comparateur_armes/index.php on line 242

Deprecated: str_replace(): Passing null to parameter #3 ($subject) of type array|string is deprecated in /var/www/warframe-builder/views/comparateur_armes/index.php on line 242


-

-/3

+

Calculated Victory


Warning: Trying to access array offset on value of type bool in /var/www/warframe-builder/views/comparateur_armes/index.php on line 242

Deprecated: str_replace(): Passing null to parameter #3 ($subject) of type array|string is deprecated in /var/www/warframe-builder/views/comparateur_armes/index.php on line 242


-

-/5

+

Carnis Stinger


Warning: Trying to access array offset on value of type bool in /var/www/warframe-builder/views/comparateur_armes/index.php on line 242

Deprecated: str_replace(): Passing null to parameter #3 ($subject) of type array|string is deprecated in /var/www/warframe-builder/views/comparateur_armes/index.php on line 242


-

-/5

+

Concussion Rounds


Warning: Trying to access array offset on value of type bool in /var/www/warframe-builder/views/comparateur_armes/index.php on line 242

Deprecated: str_replace(): Passing null to parameter #3 ($subject) of type array|string is deprecated in /var/www/warframe-builder/views/comparateur_armes/index.php on line 242


-

-/5

+

Convulsion


Warning: Trying to access array offset on value of type bool in /var/www/warframe-builder/views/comparateur_armes/index.php on line 242

Deprecated: str_replace(): Passing null to parameter #3 ($subject) of type array|string is deprecated in /var/www/warframe-builder/views/comparateur_armes/index.php on line 242


-

-/5

+

Creeping Bullseye


Warning: Trying to access array offset on value of type bool in /var/www/warframe-builder/views/comparateur_armes/index.php on line 242

Deprecated: str_replace(): Passing null to parameter #3 ($subject) of type array|string is deprecated in /var/www/warframe-builder/views/comparateur_armes/index.php on line 242


-

-/5

+

Deep Freeze


Warning: Trying to access array offset on value of type bool in /var/www/warframe-builder/views/comparateur_armes/index.php on line 242

Deprecated: str_replace(): Passing null to parameter #3 ($subject) of type array|string is deprecated in /var/www/warframe-builder/views/comparateur_armes/index.php on line 242


-

-/3

+

Eject Magazine


Warning: Trying to access array offset on value of type bool in /var/www/warframe-builder/views/comparateur_armes/index.php on line 242

Deprecated: str_replace(): Passing null to parameter #3 ($subject) of type array|string is deprecated in /var/www/warframe-builder/views/comparateur_armes/index.php on line 242


-

-/5

+

Embedded Catalyzer


Warning: Trying to access array offset on value of type bool in /var/www/warframe-builder/views/comparateur_armes/index.php on line 242

Deprecated: str_replace(): Passing null to parameter #3 ($subject) of type array|string is deprecated in /var/www/warframe-builder/views/comparateur_armes/index.php on line 242


-

-/10

+

Energizing Shot


Warning: Trying to access array offset on value of type bool in /var/www/warframe-builder/views/comparateur_armes/index.php on line 242

Deprecated: str_replace(): Passing null to parameter #3 ($subject) of type array|string is deprecated in /var/www/warframe-builder/views/comparateur_armes/index.php on line 242


-

-/5

+

Expel Corpus


Warning: Trying to access array offset on value of type bool in /var/www/warframe-builder/views/comparateur_armes/index.php on line 242

Deprecated: str_replace(): Passing null to parameter #3 ($subject) of type array|string is deprecated in /var/www/warframe-builder/views/comparateur_armes/index.php on line 242


-

-/5

+

Expel Corrupted


Warning: Trying to access array offset on value of type bool in /var/www/warframe-builder/views/comparateur_armes/index.php on line 242

Deprecated: str_replace(): Passing null to parameter #3 ($subject) of type array|string is deprecated in /var/www/warframe-builder/views/comparateur_armes/index.php on line 242


-

-/5

+

Expel Grineer


Warning: Trying to access array offset on value of type bool in /var/www/warframe-builder/views/comparateur_armes/index.php on line 242

Deprecated: str_replace(): Passing null to parameter #3 ($subject) of type array|string is deprecated in /var/www/warframe-builder/views/comparateur_armes/index.php on line 242


-

-/5

+

Expel Infested

Warning: Trying to access array offset on value of type bool in /var/www/warframe-builder/views/comparateur_armes/index.php on line 242

Deprecated: str_replace(): Passing null to parameter #3 ($subject) of type array|string is deprecated in /var/www/warframe-builder/views/comparateur_armes/index.php on line 242


-

-/3

+

Frostbite


Warning: Trying to access array offset on value of type bool in /var/www/warframe-builder/views/comparateur_armes/index.php on line 242

Deprecated: str_replace(): Passing null to parameter #3 ($subject) of type array|string is deprecated in /var/www/warframe-builder/views/comparateur_armes/index.php on line 242


-

-/5

+

Full Capacity


Warning: Trying to access array offset on value of type bool in /var/www/warframe-builder/views/comparateur_armes/index.php on line 242

Deprecated: str_replace(): Passing null to parameter #3 ($subject) of type array|string is deprecated in /var/www/warframe-builder/views/comparateur_armes/index.php on line 242


-

-/3

+

Fulmination


Warning: Trying to access array offset on value of type bool in /var/www/warframe-builder/views/comparateur_armes/index.php on line 242

Deprecated: str_replace(): Passing null to parameter #3 ($subject) of type array|string is deprecated in /var/www/warframe-builder/views/comparateur_armes/index.php on line 242


-

-/10

+

Galvanized Crosshairs


Warning: Trying to access array offset on value of type bool in /var/www/warframe-builder/views/comparateur_armes/index.php on line 242

Deprecated: str_replace(): Passing null to parameter #3 ($subject) of type array|string is deprecated in /var/www/warframe-builder/views/comparateur_armes/index.php on line 242


-

-/10

+

Galvanized Diffusion


Warning: Trying to access array offset on value of type bool in /var/www/warframe-builder/views/comparateur_armes/index.php on line 242

Deprecated: str_replace(): Passing null to parameter #3 ($subject) of type array|string is deprecated in /var/www/warframe-builder/views/comparateur_armes/index.php on line 242


-

-/10

+

Galvanized Shot


Warning: Trying to access array offset on value of type bool in /var/www/warframe-builder/views/comparateur_armes/index.php on line 242

Deprecated: str_replace(): Passing null to parameter #3 ($subject) of type array|string is deprecated in /var/www/warframe-builder/views/comparateur_armes/index.php on line 242


-

-/5

+

Gunslinger


Warning: Trying to access array offset on value of type bool in /var/www/warframe-builder/views/comparateur_armes/index.php on line 242

Deprecated: str_replace(): Passing null to parameter #3 ($subject) of type array|string is deprecated in /var/www/warframe-builder/views/comparateur_armes/index.php on line 242


-

-/3

+

Hawk Eye


Warning: Trying to access array offset on value of type bool in /var/www/warframe-builder/views/comparateur_armes/index.php on line 242

Deprecated: str_replace(): Passing null to parameter #3 ($subject) of type array|string is deprecated in /var/www/warframe-builder/views/comparateur_armes/index.php on line 242


-

-/5

+

Heated Charge


Warning: Trying to access array offset on value of type bool in /var/www/warframe-builder/views/comparateur_armes/index.php on line 242

Deprecated: str_replace(): Passing null to parameter #3 ($subject) of type array|string is deprecated in /var/www/warframe-builder/views/comparateur_armes/index.php on line 242


-

-/3

+

Heavy Warhead


Warning: Trying to access array offset on value of type bool in /var/www/warframe-builder/views/comparateur_armes/index.php on line 242

Deprecated: str_replace(): Passing null to parameter #3 ($subject) of type array|string is deprecated in /var/www/warframe-builder/views/comparateur_armes/index.php on line 242


-

-/5

+

Hollow Point


Warning: Trying to access array offset on value of type bool in /var/www/warframe-builder/views/comparateur_armes/index.php on line 242

Deprecated: str_replace(): Passing null to parameter #3 ($subject) of type array|string is deprecated in /var/www/warframe-builder/views/comparateur_armes/index.php on line 242


-

-/10

+

Hornet Strike


Warning: Trying to access array offset on value of type bool in /var/www/warframe-builder/views/comparateur_armes/index.php on line 242

Deprecated: str_replace(): Passing null to parameter #3 ($subject) of type array|string is deprecated in /var/www/warframe-builder/views/comparateur_armes/index.php on line 242


-

-/3

+

Hydraulic Barrel


Warning: Trying to access array offset on value of type bool in /var/www/warframe-builder/views/comparateur_armes/index.php on line 242

Deprecated: str_replace(): Passing null to parameter #3 ($subject) of type array|string is deprecated in /var/www/warframe-builder/views/comparateur_armes/index.php on line 242


-

-/5

+

Hydraulic Crosshairs


Warning: Trying to access array offset on value of type bool in /var/www/warframe-builder/views/comparateur_armes/index.php on line 242

Deprecated: str_replace(): Passing null to parameter #3 ($subject) of type array|string is deprecated in /var/www/warframe-builder/views/comparateur_armes/index.php on line 242


-

-/3

+

Ice Storm


Warning: Trying to access array offset on value of type bool in /var/www/warframe-builder/views/comparateur_armes/index.php on line 242

Deprecated: str_replace(): Passing null to parameter #3 ($subject) of type array|string is deprecated in /var/www/warframe-builder/views/comparateur_armes/index.php on line 242


-

-/3

+

Impaler Munitions


Warning: Trying to access array offset on value of type bool in /var/www/warframe-builder/views/comparateur_armes/index.php on line 242

Deprecated: str_replace(): Passing null to parameter #3 ($subject) of type array|string is deprecated in /var/www/warframe-builder/views/comparateur_armes/index.php on line 242


-

-/3

+

Jolt


Warning: Trying to access array offset on value of type bool in /var/www/warframe-builder/views/comparateur_armes/index.php on line 242

Deprecated: str_replace(): Passing null to parameter #3 ($subject) of type array|string is deprecated in /var/www/warframe-builder/views/comparateur_armes/index.php on line 242


-

-/5

+

Jugulus Spines


Warning: Trying to access array offset on value of type bool in /var/www/warframe-builder/views/comparateur_armes/index.php on line 242

Deprecated: str_replace(): Passing null to parameter #3 ($subject) of type array|string is deprecated in /var/www/warframe-builder/views/comparateur_armes/index.php on line 242


-

-/3

+

Lethal Momentum


Warning: Trying to access array offset on value of type bool in /var/www/warframe-builder/views/comparateur_armes/index.php on line 242

Deprecated: str_replace(): Passing null to parameter #3 ($subject) of type array|string is deprecated in /var/www/warframe-builder/views/comparateur_armes/index.php on line 242


-

-/5

+

Lethal Torrent


Warning: Trying to access array offset on value of type bool in /var/www/warframe-builder/views/comparateur_armes/index.php on line 242

Deprecated: str_replace(): Passing null to parameter #3 ($subject) of type array|string is deprecated in /var/www/warframe-builder/views/comparateur_armes/index.php on line 242


-

-/5

+

Loose Magazine

Warning: Trying to access array offset on value of type bool in /var/www/warframe-builder/views/comparateur_armes/index.php on line 242

Deprecated: str_replace(): Passing null to parameter #3 ($subject) of type array|string is deprecated in /var/www/warframe-builder/views/comparateur_armes/index.php on line 242


-

-/5

+

Pummel


Warning: Trying to access array offset on value of type bool in /var/www/warframe-builder/views/comparateur_armes/index.php on line 242

Deprecated: str_replace(): Passing null to parameter #3 ($subject) of type array|string is deprecated in /var/www/warframe-builder/views/comparateur_armes/index.php on line 242


-

-/5

+

Quickdraw


Warning: Trying to access array offset on value of type bool in /var/www/warframe-builder/views/comparateur_armes/index.php on line 242

Deprecated: str_replace(): Passing null to parameter #3 ($subject) of type array|string is deprecated in /var/www/warframe-builder/views/comparateur_armes/index.php on line 242


-

-/3

+

Razor Munitions


Warning: Trying to access array offset on value of type bool in /var/www/warframe-builder/views/comparateur_armes/index.php on line 242

Deprecated: str_replace(): Passing null to parameter #3 ($subject) of type array|string is deprecated in /var/www/warframe-builder/views/comparateur_armes/index.php on line 242


-

-/5

+

Razor Shot


Warning: Trying to access array offset on value of type bool in /var/www/warframe-builder/views/comparateur_armes/index.php on line 242

Deprecated: str_replace(): Passing null to parameter #3 ($subject) of type array|string is deprecated in /var/www/warframe-builder/views/comparateur_armes/index.php on line 242


-

-/3

+

Recuperate


Warning: Trying to access array offset on value of type bool in /var/www/warframe-builder/views/comparateur_armes/index.php on line 242

Deprecated: str_replace(): Passing null to parameter #3 ($subject) of type array|string is deprecated in /var/www/warframe-builder/views/comparateur_armes/index.php on line 242


-

-/3

+

Reflex Draw


Warning: Trying to access array offset on value of type bool in /var/www/warframe-builder/views/comparateur_armes/index.php on line 242

Deprecated: str_replace(): Passing null to parameter #3 ($subject) of type array|string is deprecated in /var/www/warframe-builder/views/comparateur_armes/index.php on line 242


-

-/0

+

Riven Mod


Warning: Trying to access array offset on value of type bool in /var/www/warframe-builder/views/comparateur_armes/index.php on line 242

Deprecated: str_replace(): Passing null to parameter #3 ($subject) of type array|string is deprecated in /var/www/warframe-builder/views/comparateur_armes/index.php on line 242


-

-/3

+

Ruinous Extension


Warning: Trying to access array offset on value of type bool in /var/www/warframe-builder/views/comparateur_armes/index.php on line 242

Deprecated: str_replace(): Passing null to parameter #3 ($subject) of type array|string is deprecated in /var/www/warframe-builder/views/comparateur_armes/index.php on line 242


-

-/5

+

Saxum Spittle


Warning: Trying to access array offset on value of type bool in /var/www/warframe-builder/views/comparateur_armes/index.php on line 242

Deprecated: str_replace(): Passing null to parameter #3 ($subject) of type array|string is deprecated in /var/www/warframe-builder/views/comparateur_armes/index.php on line 242


-

-/3

+

Scorch


Warning: Trying to access array offset on value of type bool in /var/www/warframe-builder/views/comparateur_armes/index.php on line 242

Deprecated: str_replace(): Passing null to parameter #3 ($subject) of type array|string is deprecated in /var/www/warframe-builder/views/comparateur_armes/index.php on line 242


-

-/3

+

Secondary Wind


Warning: Trying to access array offset on value of type bool in /var/www/warframe-builder/views/comparateur_armes/index.php on line 242

Deprecated: str_replace(): Passing null to parameter #3 ($subject) of type array|string is deprecated in /var/www/warframe-builder/views/comparateur_armes/index.php on line 242


-

-/5

+

Seeker


Warning: Trying to access array offset on value of type bool in /var/www/warframe-builder/views/comparateur_armes/index.php on line 242

Deprecated: str_replace(): Passing null to parameter #3 ($subject) of type array|string is deprecated in /var/www/warframe-builder/views/comparateur_armes/index.php on line 242


-

-/5

+

Sharpened Bullets


Warning: Trying to access array offset on value of type bool in /var/www/warframe-builder/views/comparateur_armes/index.php on line 242

Deprecated: str_replace(): Passing null to parameter #3 ($subject) of type array|string is deprecated in /var/www/warframe-builder/views/comparateur_armes/index.php on line 242


-

-/5

+

Slip Magazine


Warning: Trying to access array offset on value of type bool in /var/www/warframe-builder/views/comparateur_armes/index.php on line 242

Deprecated: str_replace(): Passing null to parameter #3 ($subject) of type array|string is deprecated in /var/www/warframe-builder/views/comparateur_armes/index.php on line 242


-

-/3

+

Spry Sights


Warning: Trying to access array offset on value of type bool in /var/www/warframe-builder/views/comparateur_armes/index.php on line 242

Deprecated: str_replace(): Passing null to parameter #3 ($subject) of type array|string is deprecated in /var/www/warframe-builder/views/comparateur_armes/index.php on line 242


-

-/3

+

Steady Hands


Warning: Trying to access array offset on value of type bool in /var/www/warframe-builder/views/comparateur_armes/index.php on line 242

Deprecated: str_replace(): Passing null to parameter #3 ($subject) of type array|string is deprecated in /var/www/warframe-builder/views/comparateur_armes/index.php on line 242


-

-/3

+

Strafing Slide


Warning: Trying to access array offset on value of type bool in /var/www/warframe-builder/views/comparateur_armes/index.php on line 242

Deprecated: str_replace(): Passing null to parameter #3 ($subject) of type array|string is deprecated in /var/www/warframe-builder/views/comparateur_armes/index.php on line 242


-

-/3

+

Stunning Speed


Warning: Trying to access array offset on value of type bool in /var/www/warframe-builder/views/comparateur_armes/index.php on line 242

Deprecated: str_replace(): Passing null to parameter #3 ($subject) of type array|string is deprecated in /var/www/warframe-builder/views/comparateur_armes/index.php on line 242


-

-/3

+

Suppress


Warning: Trying to access array offset on value of type bool in /var/www/warframe-builder/views/comparateur_armes/index.php on line 242

Deprecated: str_replace(): Passing null to parameter #3 ($subject) of type array|string is deprecated in /var/www/warframe-builder/views/comparateur_armes/index.php on line 242


-

-/5

+

Sure Shot


Warning: Trying to access array offset on value of type bool in /var/www/warframe-builder/views/comparateur_armes/index.php on line 242

Deprecated: str_replace(): Passing null to parameter #3 ($subject) of type array|string is deprecated in /var/www/warframe-builder/views/comparateur_armes/index.php on line 242


-

-/3

+

Synth Charge

Warning: Trying to access array offset on value of type bool in /var/www/warframe-builder/views/comparateur_armes/index.php on line 242

Deprecated: str_replace(): Passing null to parameter #3 ($subject) of type array|string is deprecated in /var/www/warframe-builder/views/comparateur_armes/index.php on line 242


-

-/5

+

Tainted Clip


Warning: Trying to access array offset on value of type bool in /var/www/warframe-builder/views/comparateur_armes/index.php on line 242

Deprecated: str_replace(): Passing null to parameter #3 ($subject) of type array|string is deprecated in /var/www/warframe-builder/views/comparateur_armes/index.php on line 242


-

-/5

+

Target Cracker


Warning: Trying to access array offset on value of type bool in /var/www/warframe-builder/views/comparateur_armes/index.php on line 242

Deprecated: str_replace(): Passing null to parameter #3 ($subject) of type array|string is deprecated in /var/www/warframe-builder/views/comparateur_armes/index.php on line 242


-

-/5

+

Targeting Subsystem


Warning: Trying to access array offset on value of type bool in /var/www/warframe-builder/views/comparateur_armes/index.php on line 242

Deprecated: str_replace(): Passing null to parameter #3 ($subject) of type array|string is deprecated in /var/www/warframe-builder/views/comparateur_armes/index.php on line 242


-

-/5

+

Trick Mag
Aksomati
Too many mods equipped, maximum 8 for export
|
|
|
Sustained DPS vs Grineer:
0
|
|
Sustained DPS vs Corpus:
0
|
|
Sustained DPS vs Infested:
0
|
|
Sustained DPS vs Tenno:
0
|
Burst DPS vs Corrupted:
0
|
Sustained DPS vs Corrupted:
0
Shot detail (base)
Impact

1.80

Puncture

7.20

Slash

9.00

---

Total

18.00
Shot detail
Impact

1.80

Puncture

7.20

Slash

9.00

---

Total

0
Statistics (base)
Accuracy

8.70

Bullets

1.00

Fire rate

12.50

Critical multiplier

3.00

x
Critical chance

24.00

%
Status

8.00

%
Status Probability

8.00

%
Magazine

70

Reload

1.40

Ammo

420

Time firing

0

%

Ammo duration

0

s
Statistics
Accuracy

8.70

Bullets

1.00

Fire rate

12.50

Critical multiplier

3.00

x
Critical chance

24.00

%
Status

8.00

%
Status Probability

8.00

%
Magazine

70

Reload

1.40

Ammo

420

Time firing

0

%

Ammo duration

0

s
impact:1.8;penetration:7.2;tranchant:9;explosif:0;corrosif:0;gaz:0;magnetique:0;radiation:0;viral:0;feu:0;glace:0;electrique:0;poison:0;precision:8.7;balles:1;cadence_de_tir:12.5;critique:24|3;status:8;chargeur:70;recharger:1.4;munitions:420;type:type_a
3|0|0|0|0|0|0|0|3
Damage (burst)
Grineer
Corpus
Damage (sustained)
Grineer
Corpus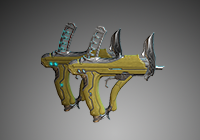 Mods (burst)
Mods (sustained)

Warning: Trying to access array offset on value of type bool in /var/www/warframe-builder/views/comparateur_armes/index.php on line 242

Deprecated: str_replace(): Passing null to parameter #3 ($subject) of type array|string is deprecated in /var/www/warframe-builder/views/comparateur_armes/index.php on line 242


-

-/3

+

Air Recon


Warning: Trying to access array offset on value of type bool in /var/www/warframe-builder/views/comparateur_armes/index.php on line 242

Deprecated: str_replace(): Passing null to parameter #3 ($subject) of type array|string is deprecated in /var/www/warframe-builder/views/comparateur_armes/index.php on line 242


-

-/5

+

Amalgam Barrel Diffusion


Warning: Trying to access array offset on value of type bool in /var/www/warframe-builder/views/comparateur_armes/index.php on line 242

Deprecated: str_replace(): Passing null to parameter #3 ($subject) of type array|string is deprecated in /var/www/warframe-builder/views/comparateur_armes/index.php on line 242


-

-/5

+

Anemic Agility


Warning: Trying to access array offset on value of type bool in /var/www/warframe-builder/views/comparateur_armes/index.php on line 242

Deprecated: str_replace(): Passing null to parameter #3 ($subject) of type array|string is deprecated in /var/www/warframe-builder/views/comparateur_armes/index.php on line 242


-

-/5

+

Augur Pact


Warning: Trying to access array offset on value of type bool in /var/www/warframe-builder/views/comparateur_armes/index.php on line 242

Deprecated: str_replace(): Passing null to parameter #3 ($subject) of type array|string is deprecated in /var/www/warframe-builder/views/comparateur_armes/index.php on line 242


-

-/5

+

Augur Seeker


Warning: Trying to access array offset on value of type bool in /var/www/warframe-builder/views/comparateur_armes/index.php on line 242

Deprecated: str_replace(): Passing null to parameter #3 ($subject) of type array|string is deprecated in /var/www/warframe-builder/views/comparateur_armes/index.php on line 242


-

-/5

+

Barrel Diffusion


Warning: Trying to access array offset on value of type bool in /var/www/warframe-builder/views/comparateur_armes/index.php on line 242

Deprecated: str_replace(): Passing null to parameter #3 ($subject) of type array|string is deprecated in /var/www/warframe-builder/views/comparateur_armes/index.php on line 242


-

-/3

+

Blind Shot


Warning: Trying to access array offset on value of type bool in /var/www/warframe-builder/views/comparateur_armes/index.php on line 242

Deprecated: str_replace(): Passing null to parameter #3 ($subject) of type array|string is deprecated in /var/www/warframe-builder/views/comparateur_armes/index.php on line 242


-

-/5

+

Bore


Warning: Trying to access array offset on value of type bool in /var/www/warframe-builder/views/comparateur_armes/index.php on line 242

Deprecated: str_replace(): Passing null to parameter #3 ($subject) of type array|string is deprecated in /var/www/warframe-builder/views/comparateur_armes/index.php on line 242


-

-/3

+

Calculated Victory


Warning: Trying to access array offset on value of type bool in /var/www/warframe-builder/views/comparateur_armes/index.php on line 242

Deprecated: str_replace(): Passing null to parameter #3 ($subject) of type array|string is deprecated in /var/www/warframe-builder/views/comparateur_armes/index.php on line 242


-

-/5

+

Carnis Stinger


Warning: Trying to access array offset on value of type bool in /var/www/warframe-builder/views/comparateur_armes/index.php on line 242

Deprecated: str_replace(): Passing null to parameter #3 ($subject) of type array|string is deprecated in /var/www/warframe-builder/views/comparateur_armes/index.php on line 242


-

-/5

+

Concussion Rounds


Warning: Trying to access array offset on value of type bool in /var/www/warframe-builder/views/comparateur_armes/index.php on line 242

Deprecated: str_replace(): Passing null to parameter #3 ($subject) of type array|string is deprecated in /var/www/warframe-builder/views/comparateur_armes/index.php on line 242


-

-/5

+

Convulsion


Warning: Trying to access array offset on value of type bool in /var/www/warframe-builder/views/comparateur_armes/index.php on line 242

Deprecated: str_replace(): Passing null to parameter #3 ($subject) of type array|string is deprecated in /var/www/warframe-builder/views/comparateur_armes/index.php on line 242


-

-/5

+

Creeping Bullseye


Warning: Trying to access array offset on value of type bool in /var/www/warframe-builder/views/comparateur_armes/index.php on line 242

Deprecated: str_replace(): Passing null to parameter #3 ($subject) of type array|string is deprecated in /var/www/warframe-builder/views/comparateur_armes/index.php on line 242


-

-/5

+

Deep Freeze


Warning: Trying to access array offset on value of type bool in /var/www/warframe-builder/views/comparateur_armes/index.php on line 242

Deprecated: str_replace(): Passing null to parameter #3 ($subject) of type array|string is deprecated in /var/www/warframe-builder/views/comparateur_armes/index.php on line 242


-

-/3

+

Eject Magazine


Warning: Trying to access array offset on value of type bool in /var/www/warframe-builder/views/comparateur_armes/index.php on line 242

Deprecated: str_replace(): Passing null to parameter #3 ($subject) of type array|string is deprecated in /var/www/warframe-builder/views/comparateur_armes/index.php on line 242


-

-/5

+

Embedded Catalyzer


Warning: Trying to access array offset on value of type bool in /var/www/warframe-builder/views/comparateur_armes/index.php on line 242

Deprecated: str_replace(): Passing null to parameter #3 ($subject) of type array|string is deprecated in /var/www/warframe-builder/views/comparateur_armes/index.php on line 242


-

-/10

+

Energizing Shot


Warning: Trying to access array offset on value of type bool in /var/www/warframe-builder/views/comparateur_armes/index.php on line 242

Deprecated: str_replace(): Passing null to parameter #3 ($subject) of type array|string is deprecated in /var/www/warframe-builder/views/com